News
News
The Janssen UCC Engineering Scholarship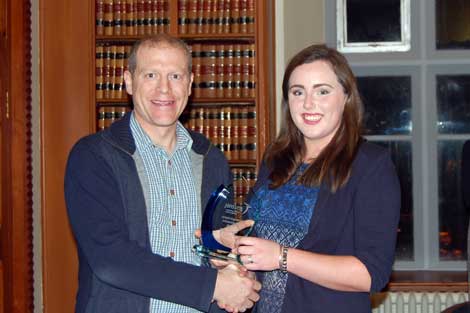 Janssen is one of the world's leading research-based pharmaceutical organisations, and is part of the Johnson & Johnson Group of companies, the largest diversified healthcare group in the world. Janssen Pharmaceutical has been manufacturing bulk active pharmaceutical ingredients in Cork since 1981. Janssen Biologics established its operation in Ringaskiddy in 2005 on a 100 acre site producing biomedicines for the treatment of immune related diseases and also new and innovative cancer treatments.
We are delighted that Janssen chose to establish the Janssen UCC Engineering Scholarship for the benefit of students in the School of Engineering, UCC. The scholarship was awarded for the first time on Monday, 30th November 2015 to Molly Henchion, 2nd year Process & Chemical Engineering. Following an application process, the numbers were whittled down to seven shortlisted candidates that attended for interview with UCC staff and Colm O'Donovan of Janssen. All of the candidates were exceptional and greatly impressed the interview panel. Molly was chosen as a worthy winner and will receive the scholarship for the next three years. Our heartfelt congratulations go to Molly. The six other finalists: Meadhbh Campbell, James Greene, Kevin Holland, Luke Kelly, Ailbhe McKiernan and Carla Reinhardt will have other amazing opportunities, as all are articulate, bright and incredibly accomplished. Each were presented with a commemorative plaque for their achievement in being shortlisted for this prestigious award.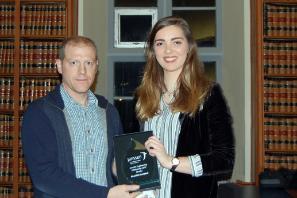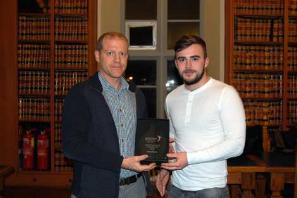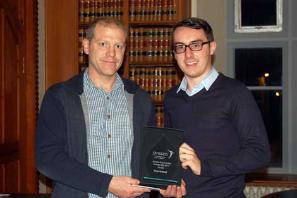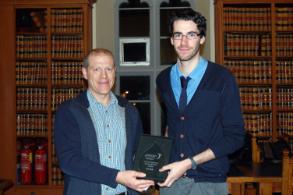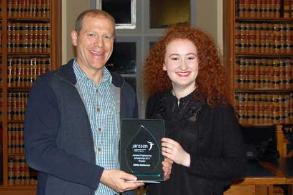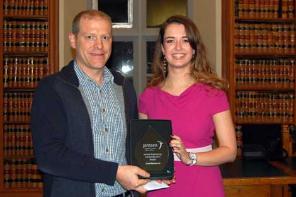 The award ceremony in the Council Room, UCC was attended by all of the shortlisted candidates, and some family members, Liz Dooley and Colm O'Donovan of Janssen, Prof Paul Ross, Head of the College of Science, Engineering & Food Science, and Kate O'Brien, College Manager, as well as Dr Jorge Oliveira, Dr Denis Ring, Dr Kevin Cronin, Tim Twomey and Anne-Marie McSweeney of Process & Chemical Engineering. It was a very special evening and our thanks go to all who attended and helped to make it so.
The scholarship comprises:
Funding contribution by Janssen towards the student's education for each year of the 3 remaining years of the Honours Degree in Process and Chemical Engineering - CK600PCE at UCC plus the opportunity for Work Placement with Janssen and the possibility of graduate employment with Janssen post-graduation.