If I knew then what I know now
If I knew then what I know now
Making the most of your time at university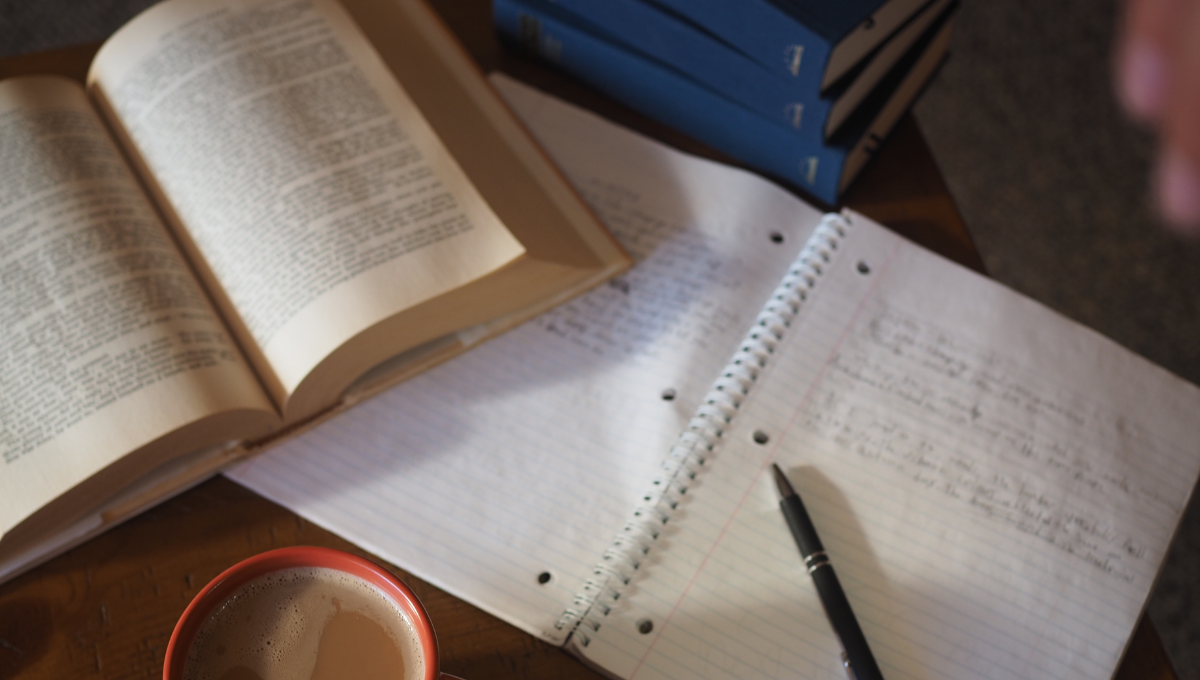 My name is Loretta, and I work here in the Skills Centre as a Research Support Officer. Prior to that, I did my BA in New York, my MA in Limerick and my PhD in Film and Screen Media here at UCC, so I've been in the university environment for a while now! Thinking back on my experiences as we are about to start a new academic year, I want to share some of my thoughts on the value of your time at university, and making the most of it, as part of the Skills Centre's "If I knew then what I know now"  series. I'll break this into a few key pieces of advice below.
Put in the work (Academic integrity)
Your time at university is about learning, inside the classroom and out. To get the most out of this, you need to put in the work. This means making time for your reading, study, and assignments, and putting effort into these. While this requires work, it shouldn't feel like a drag, or like you need to put all your time into it – balance and perspective are important. You have chosen your course of study, so you should have an interest in it and want to put the effort in to developing an informed perspective and practical skills in this area, which will benefit you for years to come. Let this shine through in your coursework. Engage in your lectures, ask questions, raise challenging points, learn with and from your peers, and take charge of your own learning. Don't be afraid to think creatively about how you approach studying and put your own stamp on your assignments. Everyone learns differently, and it is important to figure out what works best for you to get the most out of your time here. This work will be challenging, and it should be, but it will develop you as a person, and prepare you for your future. While it may be a struggle at times, it is important that this work is always your own, even if it sometimes means a lower mark – this is all part of learning and developing. Ultimately, your effort and development are where the true value of learning is. Taking shortcuts, or not bothering, ultimately just cheats yourself. You may be contacted by companies or individuals offering to do your work for you for a fee. Sometimes they might even contact if you are just looking for help with an assignment and operate under that guise. It's important that you don't engage with these services, and report them if you can, as they are illegal, and can sometime blackmail you down the road. Maintaining your academic integrity – doing your own work – is important for getting the most out of your time at university and for developing your future self and values. Doing your own work does not mean you are entirely on your own, however. You can form study groups with your peers and help review and edit each other's work, or you can find places across campus that can support you, including the Skills Centre. This also brings me to my next point.
Don't be afraid to approach your lecturers and tutors
There are times when you will feel overwhelmed and/or confused. This is natural, and you won't be the only one that has questions. If you are unsure of something, or find yourself struggling with your workload, don't be afraid to approach your lecturer or tutor during class or after it. They are there to help you, and genuinely want to. However, they won't know that you need this help unless you ask. If you have a question during class, ask it – not only will you benefit from the answer, so will the other students. If you feel more comfortable asking your question outside of class, don't think of it until after class, or it is personal, get in touch with your tutor or lecturer outside of class by emailing them or scheduling an appointment to talk to them during office hours. Just make sure you are polite and professional in your communications, and that you give them enough time to answer, as they will be busy themselves. Try to get in touch with them during working hours if possible, and don't leave it until the last minute. We all have questions, or situations that arise, no matter what stage in life we are at, so it is good to get in the habit of voicing them.
Get involved
You have the opportunity to pursue your interests or discover new ones while at university, and to be part of a community. Find something that you enjoy and get involved in it. Take a look at the existing clubs and societies that you can join or think about starting a new one. This is a great way to meet new people, and to learn and develop new skills outside of your academic work. Don't be afraid to try out different activities. If you find that you don't like something you can always drop it, but your time at university gives you the chance to try it. Beyond clubs and societies, there are opportunities for work placements, volunteering, and various events and activities running throughout the year. The various things you take part in help to shape you as a person, make you unique, and can lead to more opportunities. Importantly, they are also fun!
Best of luck with the year ahead! Remember to take charge of your learning, ask questions, discover your interests, get involved, and have fun! If you need any help along the way, get in touch with the Skills Centre.
Loretta