News
News
Process & Chemical Engineering First Year Student, Ciara Leonard awarded Intel Women in Technology Scholarship 2016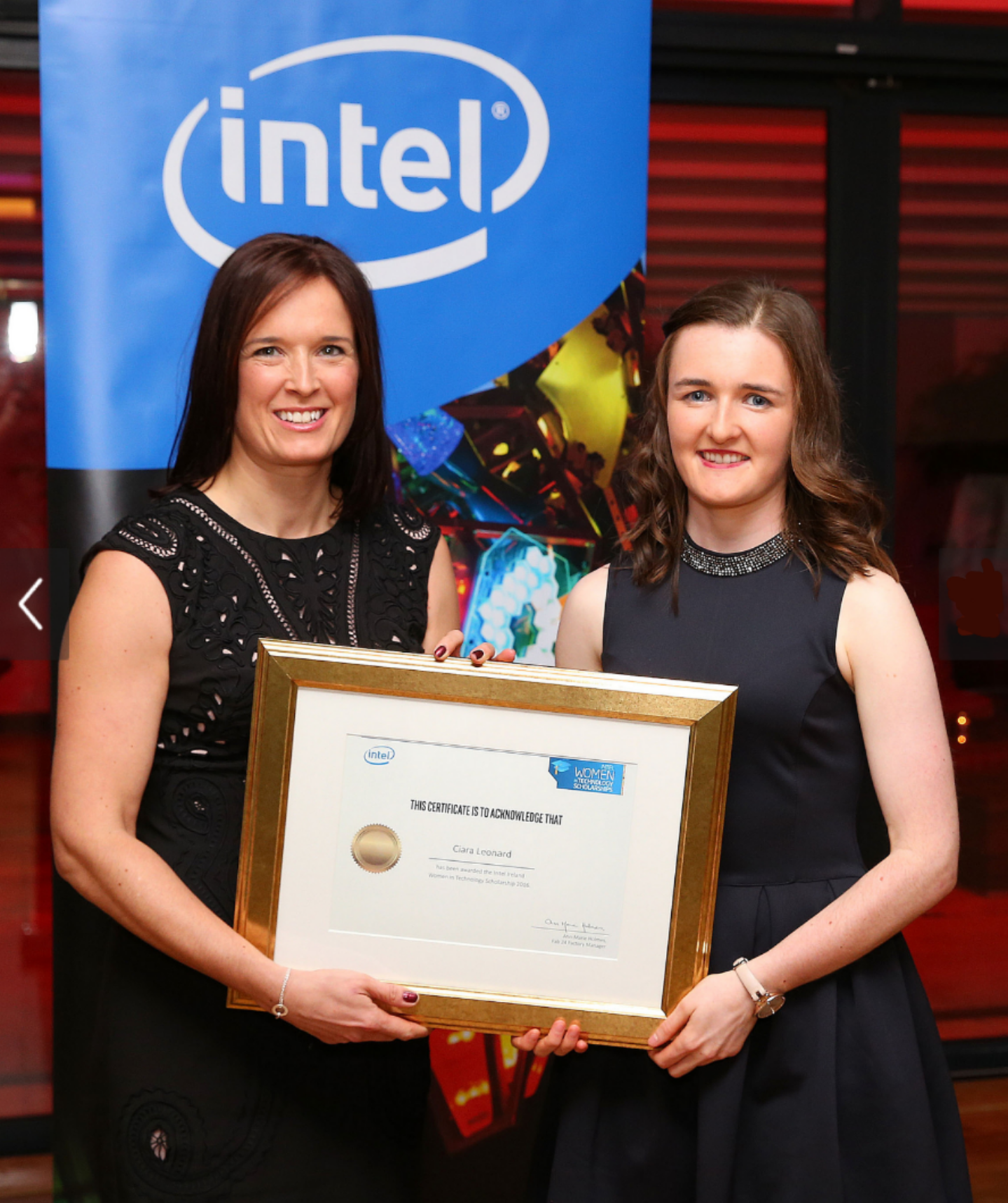 Congratulations to BEP1 student, Ciara Leonard who was awarded a coveted Intel Women in Technology Scholarship 2016 at a special ceremony held on Friday, November 4th 2016 in Dublin.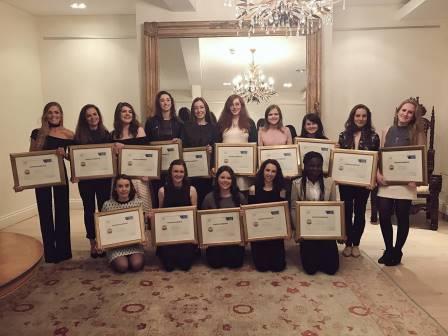 The scholarship program aims to encourage a new generation of high-achieving women to take up the challenge of a career in science and technology. The program forms part of a wider focus by Intel on empowering girls and women by fostering educational opportunities and encouraging women to participate, prosper, and lead in the global economy. Intel in Leixlip this year awarded a total of 16 new scholarships bringing the total number of scholars to 45 with a total investment in the program since it began in 2012 of almost €250,000.
The scholarship program offers a monetary grant valued at €3,000 per annum as well as opportunities for work placements at the Intel Leixlip campus. Each scholar is also assigned a mentor who is an Intel employee to assist and provide advice on managing their academic career. The program is open to school leavers entering undergraduate degrees in relevant courses.
Well done Ciara on a fantastic achievement. We are very proud of you!
Further information on the programme is available here: http://www.intel.ie/content/www/ie/en/women-in-technology-scholarship-program-leixlip.html