News
News
BE in Process & Chemical Engineering regains IChemE MEng status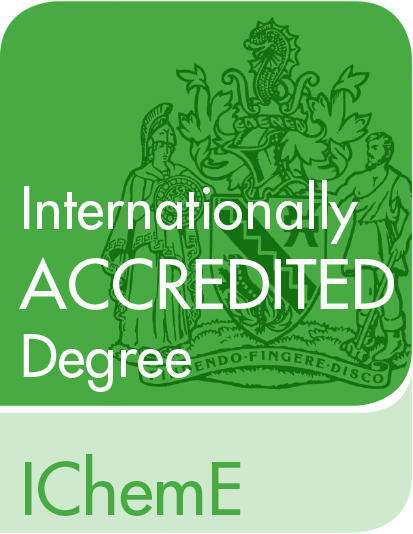 The UCC BE in Process & Chemical Engineering is delighted to be recognised as a fully accredited MEng ('F−Standard') programme by the Institution of Chemical Engineering, following a recent accreditation visit.
This follows an unsuccessful application in 2015, where programme deficiencies were highlighted, primarily around human resources.
Professor Edmond Byrne, head of the discipline and programme director expressed delight at the outcome:
"We are delighted to be again able to offer a fully accredited IChemE MEng programme at UCC. Great tribute goes to our hard working staff supporting all aspects of the programme, as well as our highly talented and motivated students, who will ultimately benefit from this.
We'd also like to thank UCC for the strong support of our discipline over the past few years, in terms of both resources and in achieving this goal, while the support of our industry partners and graduate employers has been invaluable.
We would also like to thank IChemE for working with us and advising us throughout this process. We also note that the IChemE recognised the sustainability thread running through all aspects of programme provision as a significant programme strength.
We look forward to further strengthening our programme over the coming years, and playing our part, alongside other institutions, in providing top class graduate chemical engineers to the process industries across Munster and beyond."
For more on this story contact:
Anne-Marie McSweeney, E: processeng@ucc.ie; T: +353 21 4902389.