News
News
5th School of Engineering Industry & Careers Day, Thursday, 30th March 2017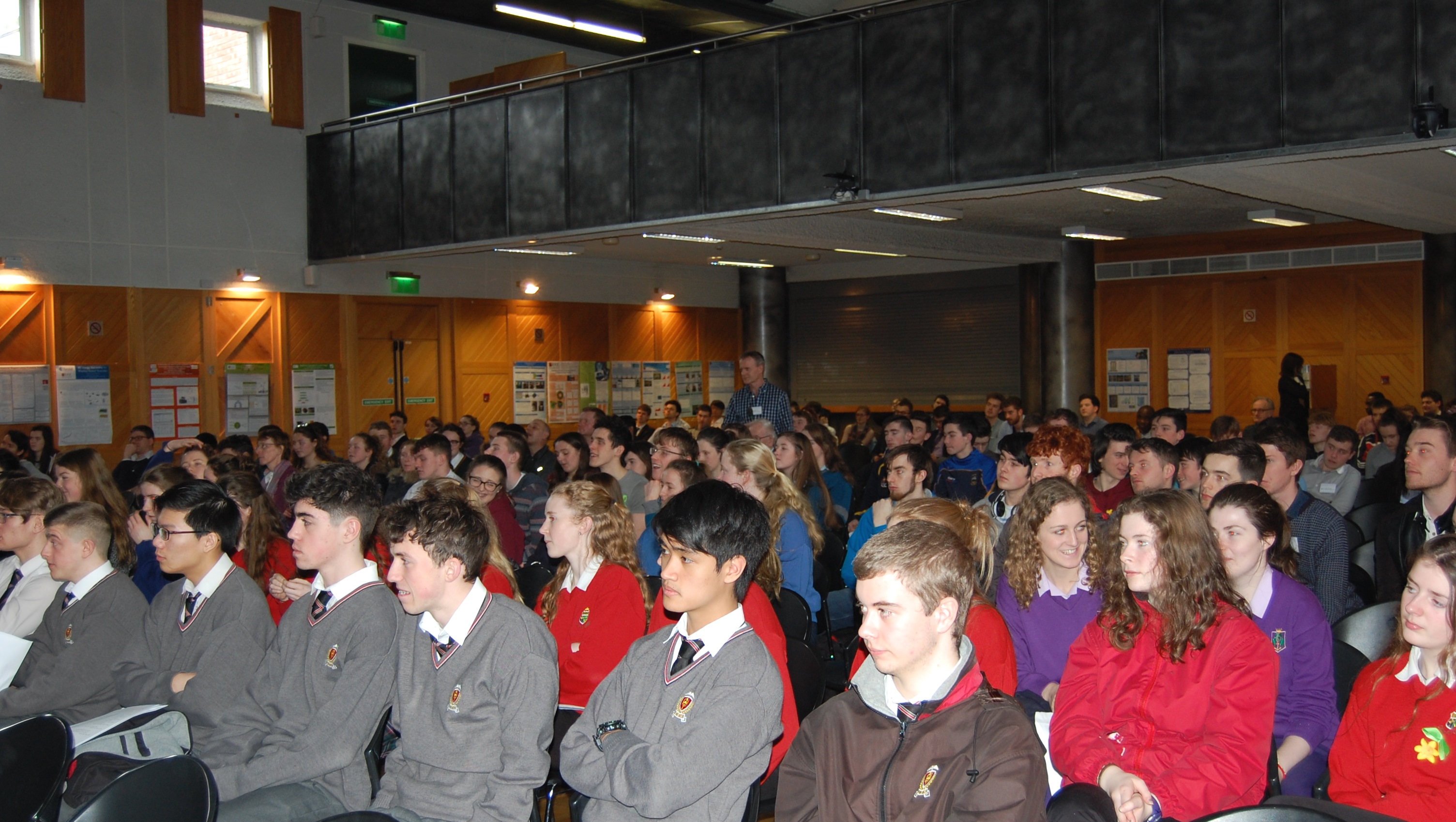 Following from the success of previous events, which attracted hundreds of pupils from over 40 secondary schools across Munster, we are delighted to invite you to our Fifth School of Engineering Industry and Careers Day on Thursday, 30th March 2017 in Devere Hall, UCC. If you are interested in attending, please contact Anne-Marie McSweeney (Industry) at a.mcsweeney@ucc.ie or Ralph O'Flaherty (Schools) at r.oflaherty@ucc.ie to register.
As noted below we will have speakers with expertise across the engineering spectrum from politics to technology to finance to energy to biotechnology and pharmaceuticals to training for the Olympics. We look forward to interesting and informative presentations and some lively debate to follow.
5th School of Engineering
Industry & Careers Day
10:00 am – 12:30 pm, Thursday 30th March, 2017
DeVere Hall,
Áras na Mac Léinn, UCC
9.00 – 10.00: Registration
10.00 – 10.10: Welcome Address
Professor Patrick O'Shea (President of UCC)
10.10 – 10.20: Introduction
Professor Liam Marnane (Head of the UCC School of Engineering)
10.20 – 12.30: Invited Speakers and Topics:
10.20 – 10.40: - Deirdre Clune, Member of European Parliament
Engineering and politics
10.40 – 11.00: - John Mullins, CEO Amarenco Solar
Moving Ireland to solar energy
11.00 – 11.20: - Aisling Judge, Eli Lilly
Life as a young engineer
11.20 – 11.40: - Mervyn Greene, Managing Director EPIC Ireland CHQ
Building an EPIC Ireland Immigration Museum and creating a Dogpatch
11.40 – 12.00: - Lizzie Lee, Project Manager & first SOE female Olympian
The Road to Rio
12.00 – 12.25: - Panel Discussion
12.25 – 12.30: - Closing Address
Professor Paul Ross (Head of UCC College of SEFS)
2017 School of Engineering Industry & Careers Day
Speaker Biographies
Professor Patrick O'Shea is the 15th President of University College Cork . Patrick is a UCC physics graduate and holds a Ph.D. in Physics from the University of Maryland. He was formerly Vice President and Chief Research Officer at the University of Maryland, USA. Professor O'Shea's area of expertise is in electromagnetics.
Liam Marnane is the new Head of the School of Engineering. Liam received the B.E. degree in Electrical Engineering from UCC in 1984 and the D.Phil degree from the University of Oxford in 1989. He was a lecturer at the University of Wales, Bangor from 1989 to 1993 before coming to UCC.
Deirdre Clune is a Member of the European Parliament for the constituency of Ireland South, having been elected in 2014. Deirdre graduated from University College Cork in 1980 with a B.E. degree in Civil Engineering. Deirdre has worked with leading engineering firms, both here at home and overseas. Deirdre is a former member of Dáil Eireann (1997-2002, 2007-2011) and Seanad Eireann (2011-2014). She was elected Lord Mayor of Cork in 2005, in which time the city was designated as the European Capital of Culture.
John Mullins is one of Ireland's leading business figures. John is currently Chief Executive Officer of Amarenco, a fast growing company which is focused on the development, financing and ownership of renewable energy assets in Europe. Prior to this role, John was Chief Executive of Bord Gáis Eireann. He was Graduate of the Year in UCC in 1989. John was recently awarded the honour of Chevalier de la Légion d'Honneur by the French Government.
Aisling Judge recently began work as a bioprocess engineer with Eli Lilly. She graduated with B.E. degree in Chemical and Bioprocess Engineering from University College Dublin in 2014. She went on to complete a Master's degree in Biochemical Engineering at University College London. Aisling won the 2006 BT Young Scientist and Technology Exhibition when she was 14 years old. At the time of her win she was the youngest ever winner and the first junior category winner of the competition. Aisling recently captained Kinsale to the All-Ireland junior club final in ladies' football whilst picking up county and Munster titles on the way.
Mervyn Greene is a graduate in both Maths and Engineering from Trinity College in Dublin, and has an MBA from the London Business School (LBS). After graduation from TCD he worked for Morgan Stanley for about 10 years in New York, Hong Kong and London. He is the MD of EPIC, The Irish Emigration Museum, which was opened to the public in mid-2016 to significant critical success. EPIC is a world-class digital museum, plus interactive visitor experience, spread over 40,000 square feet in 20 vaulted galleries underneath the CHQ. It tells both the history of Irish emigration over the centuries and details many of the stories of those that left along with the exploits of some of their descendants. (Check out at http://epicirelandchq.com/)
Lizzie Lee graduated from University College Cork Ireland in 2001 with a B.E. degree in Electrical Engineering. She completed a Master's degree in Management Science at the Smurfit School of Business, UCD in 2002. In 2014 she took up her current role as an IT project manager at the European headquarters of Apple in Cork. Lizzie took up running in 2006 and gained her first Irish Athletics cap in 2010. In 2015 she ran the fifth fastest marathon time ever by an Irish woman (2.32.51) and subsequently represented Ireland in the marathon in the Rio Olympics in 2016.