Architectural Space and the Imagination: Houses in Literature and Art from Classical to Contemporary
Architectural Space and the Imagination: Houses in Literature and Art from Classical to Contemporary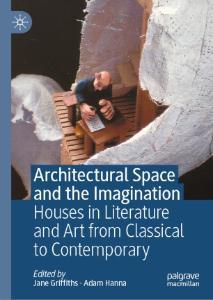 Dr Adam Hanna (Lecturer in Irish Literature) has co-edited a new book, Architectural Space and the Imagination: Houses in Literature and Art from Classical to Contemporary, with Jane Griffiths (Wadham College, Oxford University).
This book came out of a conference that the two editors organised in Oxford in 2016. For two days scholars from all over the world, including UCC's Dr Heather Laird, talked about the imaginary spaces writers have created, and about the impressions that real spaces have made on writers' imaginations.
This book sheds light on the intimate relationship between built space and the mind, exploring the ways in which architecture inhabits and shapes both the memory and the imagination. Examining the role of the house, a recurrent, even haunting, image in art and literature from classical times to the present day, it includes new work by both leading scholars and early career academics, providing fresh insights into the spiritual, social, and imaginative significances of built space. Further, it reveals how engagement with both real and imagined architectural structures has long been a way of understanding the intangible workings of the mind itself.
It is available to buy in paper or eBook form at https://link.springer.com/book/10.1007/978-3-030-36067-2.