ERC Hidden Galleries project publishes The Secret Police and the Religious Underground in Communist and Post-Communist Eastern Europe
ERC Hidden Galleries project publishes The Secret Police and the Religious Underground in Communist and Post-Communist Eastern Europe
In October 2021 Dr James Kapaló (Senior Lecturer in the Study of Religions Department) and Dr Kinga Povedák (University of Szeged, Hungary) published The Secret Police and the Religious Underground in Communist and Post-Communist Eastern Europe with Routledge
This book, one of the key outputs of the Hidden Galleries ERC project that was hosted in the Study of Religions Department at UCC from 2016-2021, addresses the complex intersection of secret police operations and the formation of the religious underground in communist-era Eastern Europe.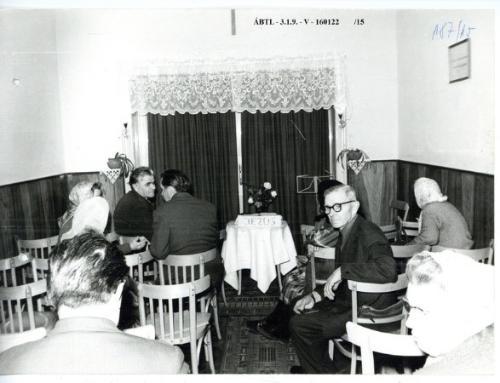 Raid on house church Budapest, 1970s. For more details see: http://hiddengalleries.eu/digitalarchive/s/en/item/6
The book discusses how religious groups were perceived as dangerous to the totalitarian state whilst also being extremely vulnerable and yet at the same time very resourceful. It explores how this particular dynamic created the concept of the "religious underground" and produced an extremely rich secret police archival record.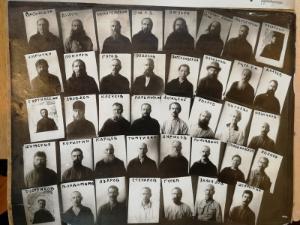 Photo-collage and network scheme True Orthodox believers Russia. For more details see: http://hiddengalleries.eu/digitalarchive/s/en/item/9
Following an open access introductory study by the editors, Reframing the Religious Underground that situates the sixteen chapters in a comparative frame, the book explores the historical and legal context of secret police entanglement with religious groups, presents case studies on particular anti-religious operations and groups, offers methodological approaches to the secret police materials for the study of religions, and engages in contemporary ethical and political debates on the legacy and meaning of secret police archives in post-communism.