Current Students
Current Students
Current Students
CURRICULAR ACTIVITIES
Students are involved in a range of activites as part of the curriculam - here is a taste of them!
EXTRACURRICULAR ACTIVITIES
DRAMAT PRODUCTIONS 2017
My Mother Said I Never Should
My Mother Said I Never Should is directed by UCC Drama and Theatre Studies student Dee Finn. The cast also includes DTS students Megan Wilmot, Mary Condon O'Connor, Issey Fenton, and Lauren Cashell. Crew includes Megan O'Connor, Rosa Mäkelä, Johnny Lindgren, and Sarah Clerkin.
This production, opening in the Granary theatre, runs from Wednesday the 8th of November until Saturday the 11th of November.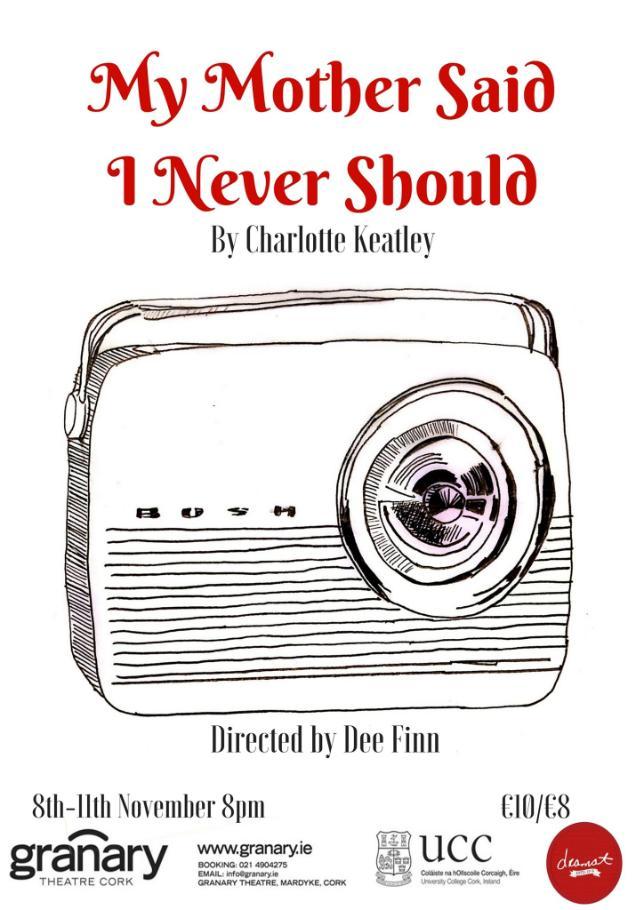 The Children's Hour
The Children's Hour is Dramat's second mainstage production this season,directed by DTS student Aideen Fox. The cast also features students Johnny Lindgren, Niamh Santry, Georgia Swan, Leah Costigan, Niamh Birkett, Sarah Lynch, Molly Maguire, Ava Power, and David Goode from the UCC Drama department. The crew includes Elizabeth McHugh, Mary Condon O'Connor, Stefan Healy, Tommy O'Connor, and Michelle Crowley.
This play opens on the 15th of November and runs until the 18th of November.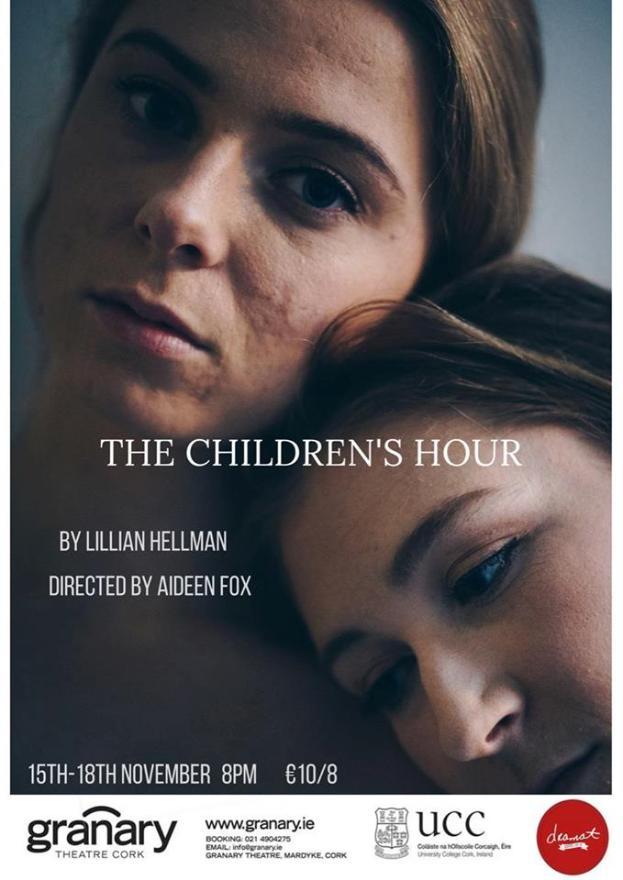 Sí
Sí is an original piece written and directed by Arann Blake and will run in the Granary theatre from the 22nd to the 25th of November.
DTS students Rosa Mäkelä and Stefan Healy are featured amoung the cast and the crew includes Dee Fahey, David O'Brien, Niamh Birkett, Kim Molloy, Reece Hawtrey, Lea Marie Neum, and Maurice Sheehan.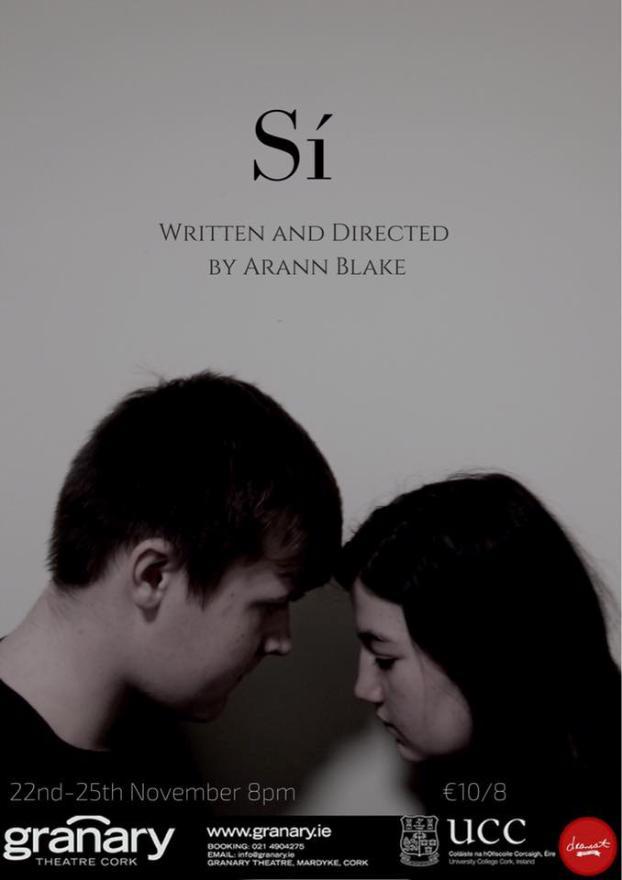 The Charity Panto
This year's Dramat panto is 'Jack and the Feen's Talk' written and directed by DTS alumnus Alice Moloney. This take on the classic tale of Jack and the Beanstalk will run in the Granary theatre from November 29th to December 2nd. Current DTS student Rí Fox is the assisant director of this production, along with students and alumni David Goode, Róisin McCollam, Michaela Gleeson, Issey Fenton, Nicole Butler, Tommy O'Connor, Reece Hawtry, Sorcha Dolan,and Peggy Gilbert, featured amoung the cast. All proceeds will be donated directly to the selected Student's Union Raise and Give charities.
Further information about these productions is available on the UCC Dramat Facebook page or by contacting committee@uccdramat.com.
For ticket enquiries, please visit www.granary.ie.
Alumni of Drama and Theatre Studies
Who Will Carry the Word?
Blacklight productions presents the Irish premiere of Who Will Carry the Word?, written by Charlotte Delbo, at The Complex, Dublin from November 27th to December 2nd. This play follows the stories of a group of French woman, who participated in the Resistance, as they recount their experiences of their time at Auschwitz. DTS alumnus, Dervla Brown, who graduated from UCC in 2016, is included in the cast.