MA Student Experience Blog
MA Student Experience Blog
Week 2. Blog by Gabrielle Ulubay, UCC Film and Screen Media Masters' Student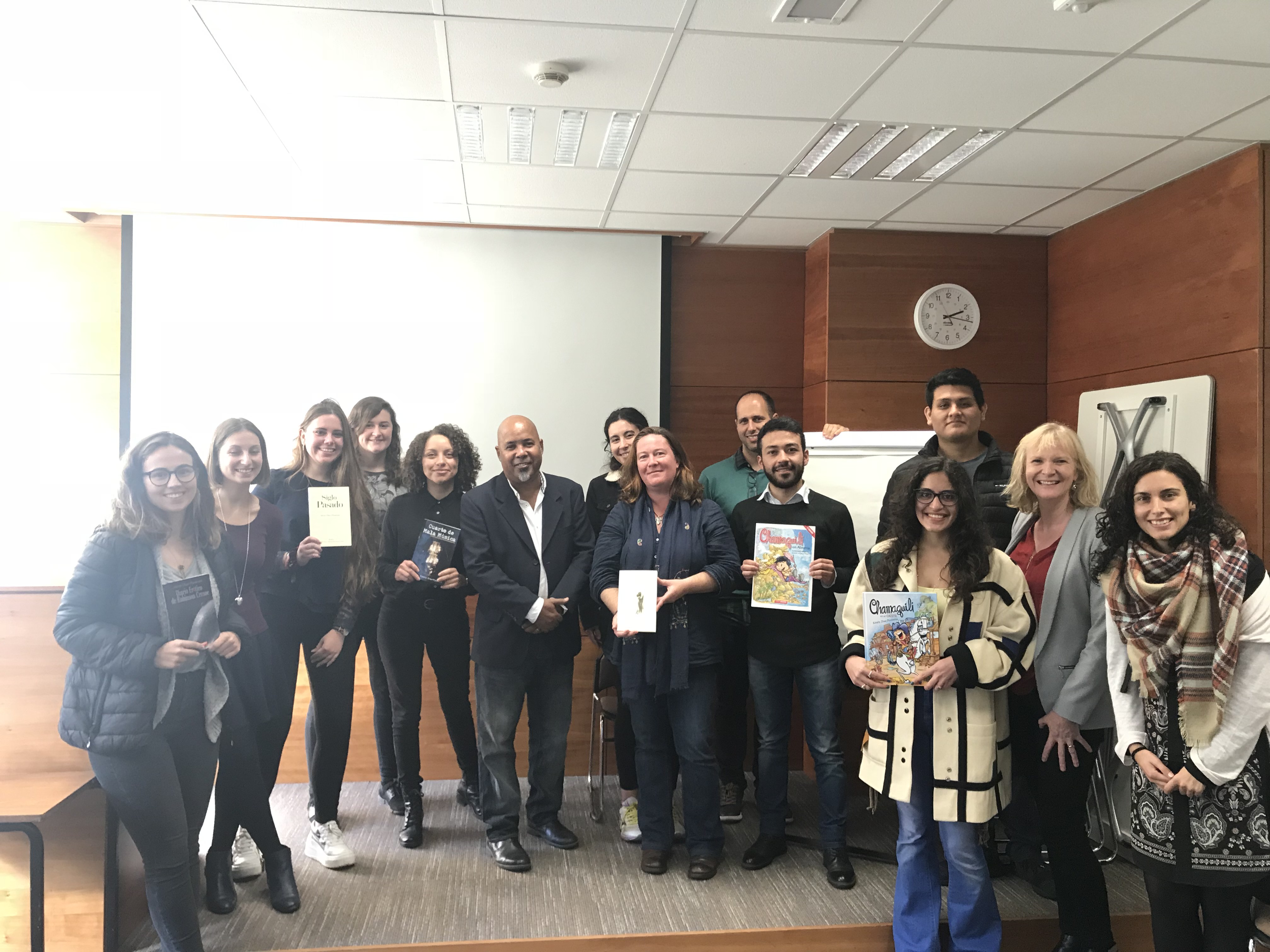 I started off this week with an Improv show at The Roundy, a pub not far from UCC...
Irish pub culture is very different from American bar culture in that here, pubs are typically spaces where people often gather for meetings, small shows, and musical performances. This particular performance was very intimate and interactive--the comedians were hysterical, and they adjusted their show to suit our interests and senses of humour. There's always something artistic like this going on in Cork, and there are so many talented local performance artists.
Speaking of performance artists, on Wednesday UCC's foreign languages department and Hispanic Society held a public reading, performance, and Q&A with acclaimed Cuban poet Alexis Diaz Pimienta. At the event, Alexis spoke about improvisational poetry and performance more generally, tying it in with the multicultural roots of Latin American art and music. Diaz is artistically and academically brilliant, having written extensively on poetry and Cuban art history. He also interspersed his speech with improvisational, rhythmic poetry. The event was also held entirely in Spanish, which was refreshing for me as a native Spanish speaker. I had also just visited Cuba for a month this summer. People have often asked me if I was nervous about moving to Ireland, because they it see as a place without much diversity. However, events like this show that Ireland not only welcomes diversity, but celebrates other cultures. I've found Cork to be especially open, and have encountered so many people with enthusiasm for learning about global music, food, art, and literature.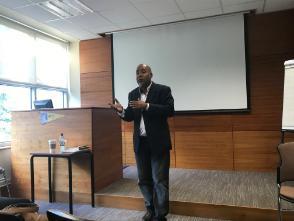 Alexis Diaz Pimienta
On Friday night, I went to see "Fintan: Genesis of an Artist" at the Kino arts centre and cafe. The film was made by Stephen Bean, a UCC staff member and artist, and it profiles the artist interests and growth of a 23 year-old musician named Fintan. The film screening was followed by a Q&A and a musical performance by Fintan and his band, and I even had the privilege of speaking with Stephen and Fintan after the show. I also met a myriad of artists including a photographer, a filmmaker and animator, an actress, and the owner of Kino. I come from the New York City area, which is so large and busy that artists are often whisked away before you can speak with them, so it was wonderful to sit and talk to these talented individuals after having seen their work.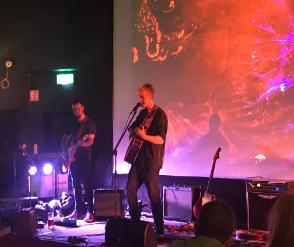 "Fintan. Genesis of an Artist"
The next day, I went on a hike with the UCC Chaplaincy to Gougane Barra and Ballyvourney. We explored historically significant sites and I met so many kind, intelligent people from different backgrounds (different religious backgrounds as well, including atheists--everyone was welcome!). I was initially nervous to go on this trip, because I didn't know anyone else who was going, but I am so happy I stepped out of my comfort zone. Gougane Barra is a beautiful site loaded with Pagan as well as Catholic significance, and sits in the midst of a nationally preserved forest that stretched up into the mountains of West Cork. It attracts history buffs, religious pilgrims, and hikers alike, and I am so grateful to have gotten the opportunity to visit for a day (I highly recommend taking a trip. If you're interested, visit http://www.gouganebarra.com).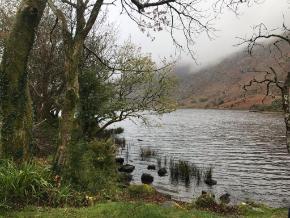 Gougane Barra
Finally, I am writing this post on a Sunday afternoon from a 24-hour internet cafe in the middle of the city, and have just finished typing the transcript of my interview with filmmaker Alan Gilsenan. I am currently surrounded by students and artists of all ages, and down the street sits the Crawford Art Gallery, which gives free tours. It is moments like this that give me full confidence that I chose the right place to study and grow as artist.
*One last note: I've just begun to manage the Cork Ghost Signs social media project, which branched from the popular Dublin Ghost Signs Instagram account. Check it out Instagram and Twitter, and explore Cork County with me: @Corkghostsigns