MA Student Experience Blog
MA Student Experience Blog
Blog. Adventures as the Semester Draws to a Close by Gabrielle Ulubay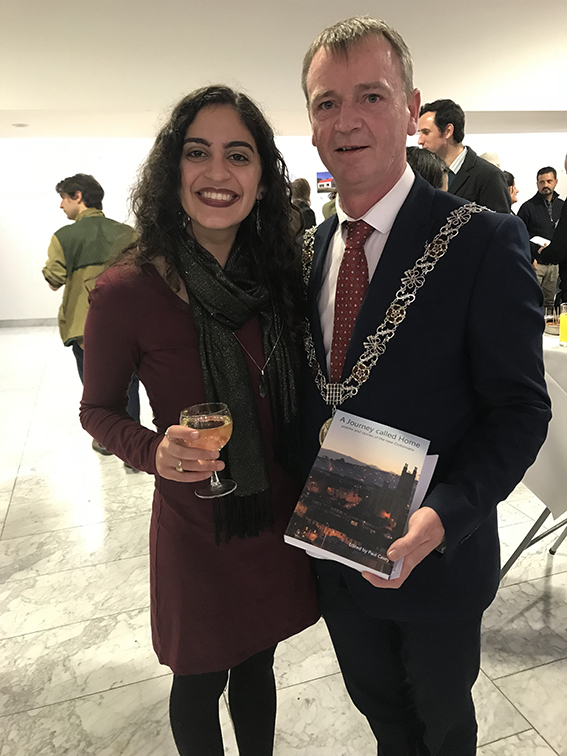 I've certainly had no trouble filling my time the past few weeks! On Monday, the 19th of November, I attended a ceremony in celebration of my MA Excellence Scholarship...
I was delighted to meet so many of the other scholars--both graduate and undergraduate--and to see how many students there are at UCC doing interesting, important work. There are many opportunities for merit-based financial aid at UCC, and it's great that both domestic and international students are considered for those awards. It was--and still is--an honor to be acknowledged by the school in this way. Although my family couldn't be at the event (it'd be quite a journey from America), two of my roommates came to support me, as well as Dr. Ciara Chambers, the head of the Film and Screen Media Department. Although an unfortunate part of being an international student is that family members can't necessarily attend all the ceremonies like this, I was grateful and touched to still have a support system cheering me on.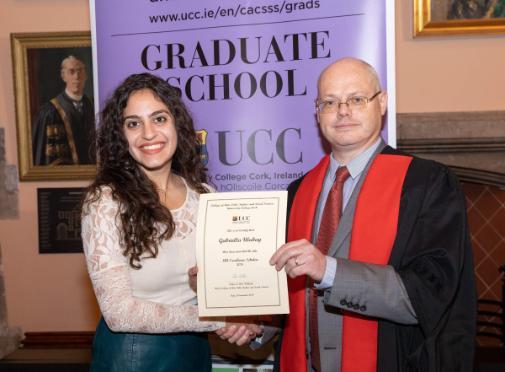 Later that week, on the 22nd, I attended Ó'Bhéal's (http://www.obheal.ie) launch of A Journey Called Home: Poems and Stories of the New Corkonians (Irish Examiner article). My personal essay, "Never Lost in Cork City," was published in this anthology, which was a co-production with Cork City Public Libraries and Creative Ireland. In my piece, I wrote about my positive experience in moving to Cork City and the great extent to which I feel welcome here. At the event, I met the Deputy Mayor, Patricia Looney from Cork City Library, and spoke with my editor, Paul Casey. All writers got two free copies of the anthology, and several of the contributors had the opportunity to read excerpts of their work in both English and their native languages. One of my roommates accompanied me to the event, and it was incredible to discuss Cork's diversity with other writers as we bonded over drinks and hors d'oeuvres. Cork boasts an impressive literary community and such a diverse immigrant population--contributors wrote in Kurdish, Polish, Hungarian, Italian, Spanish, and Somali, just to name a few of the languages represented in the anthology.
My adventures continued that weekend, when I travelled with the UCC Chaplaincy to Glendalough (http://www.glendalough.ie/). Nestled in the Wicklow Mountains south of Dublin, Glendalough is home to a variety of sites that are of great religious, national, and historical significance. On our hike, for example, we explored monastic sites, Saint Kevin's "bed," and the remnants of a mining village. I found myself in awe of these landmarks and the scenery itself, which was stunning and serene. Another unrelated highlight of the weekend is Friday night, when a group of primary school-age scouts approached us at our hostel while we were completing a puzzle, and asked if they could help. On the whole, the trip was engaging and memorable not only because of the scenic hikes, but also because of the interpersonal connections and interactions it fostered.