MA Student Experience Blog
MA Student Experience Blog
Blog. A Busy Return to Classes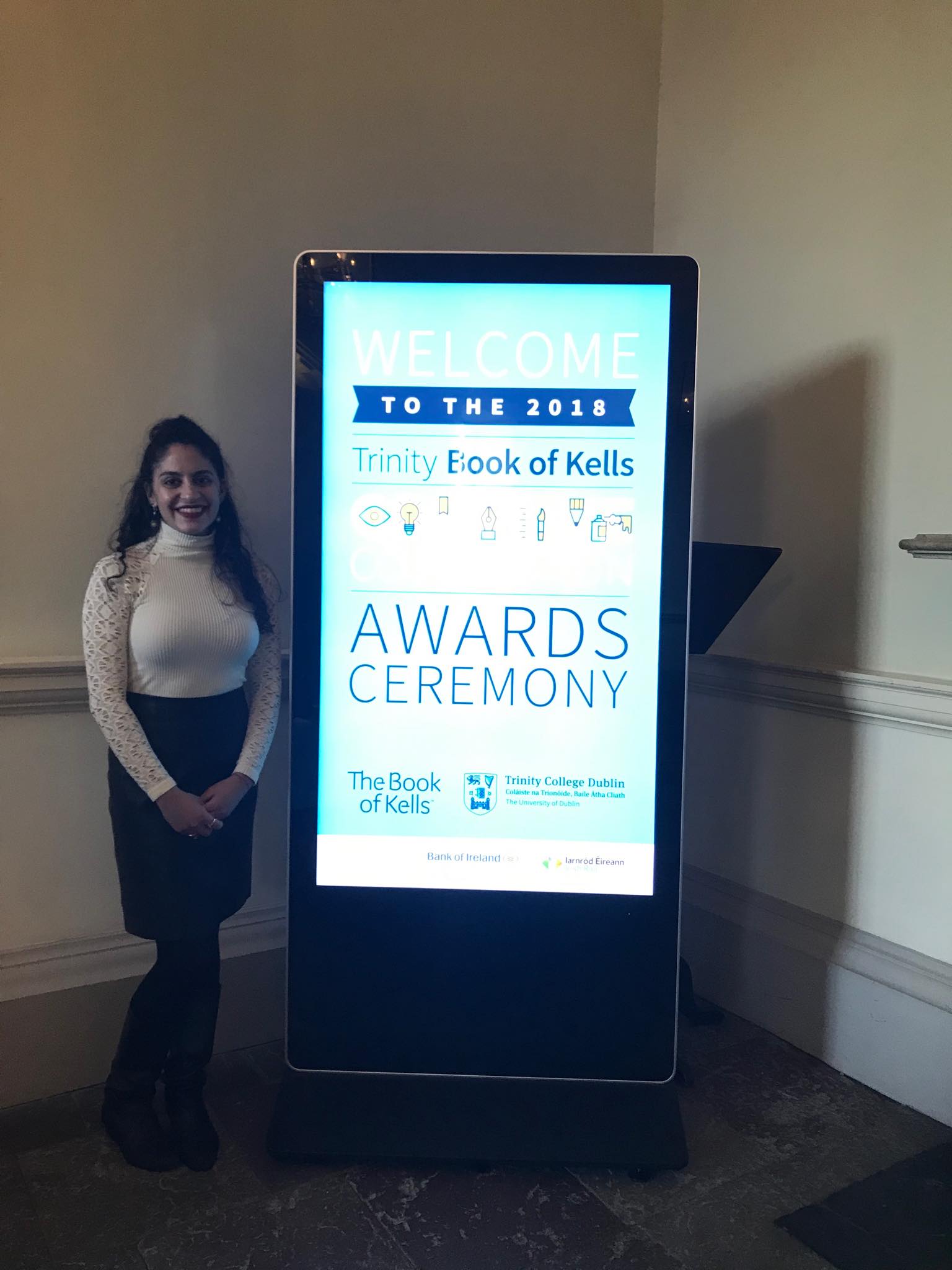 January was a very eventful month for me! I returned to Cork on January 12th, and the semester started on January 14th....
So far, it has been filled with creative practice work and masterclasses. In addition to filming a project with two classmates, I have been practicing with the Canon C100 cameras from the Film and Screen Media lab. It has been great familiarizing myself with the video and audio equipment, especially considering my impending thesis project.
I have also been teaching an introductory class to first-year students on Wednesdays. Ciara Chambers, the head of the Film and Screen Media department, offered me the opportunity to meet with them on Wednesday mornings to talk about basic film theory and film writing. After discussing film blogging with them at length, we decided to start a UCC Film and Screen Media blog of our own, where these first-year students will have the opportunity to write about the films they see, exploring their own interests and writing styles in the process.
In addition, I've already been exposed to a number of inspiring films that I hope to keep in mind when creating my own work: For UCC's annual Refugee Week, the Film and Screen Media department screened a different film each day from January 21st to January 25th. Each film related to refugees and immigration in Europe. One of the directors, Tadhg O'Sullivan, even came to speak with us after the screening of his experimental piece, The Great Wall.
As far as guest speakers, the Film and Screen Media department has hosted a number of fascinating film experts this past month. On January 21st, we welcomed Niall Murphy, founder and managing editor of Scannain, an Irish periodical dedicated to film. The magazine publishes reviews, editorials, academic pieces, and interviews alike, with a particularly Irish focus. As a writer, I found this session very inspiring. Niall Murphy talked not only about the experience of founding a unique, popular magazine, but also about film-writing itself. He gave the audience advice about reviewing films honestly, and spoke about the pros and cons of the small Irish film industry. His insight gave me a greater understanding about the Irish film industry as well as working in film itself.
The next day, the Film and Screen Media hosted Gráinne Humphreys, current director of the Virgin Media Dublin International Film Festival. Her lecture furthered my knowledge of the film festival circuit, which we discussed in my course last semester. While I had already learned about the politics of festivals such as Cannes, Sundance, and TIFF, Humphreys' session put film festivals in an Irish context. She also gave practical, honest advice about submitting films to festivals, and about working toward a career in festival programming. I found her approach down-to-earth, motivating, and refreshing. Festival programming is an often overlooked career in film, so I am thrilled that the Film and Screen Media department made a point of exposing us to this rewarding path.
Finally, on January 29th Rod Stoneman came to speak to us about his illustrious career in film. A former professor at NUIG's Huston School of Film and Digital Media, Stoneman has also worked for Channel Four and for the Irish Film Board. He showed us a number of clips from independent films he supported during his time at Channel Four, including Hush-a-Bye Baby (1990), Mother Ireland (1998), and ZanBoko (1988). His stories shed light on the challenges and rewards of promulgating independent films and illustrated his passion for promoting innovative materials. Stoneman also taught us about abstract films, posing questions about what is--or even should--generally be considered cinematic. His lecture informed me about contemporary Irish film history while also opening my eyes to different ways of looking at film as a medium.
I capped off the month of January by travelling to Dublin on January 30th. In the beginning of the month, I received news that I had won a merit in the annual Book of Kells Creative Competition, for which I wrote a poem called "The Lions' Eyes." The competition centers on the history and art of The Book of Kells, the most famous medieval manuscript in Ireland, and each year the competition names a particular theme. This year's theme was the book's animal illustrations, and prizes went to primary school, secondary school, and adult entrants. It was an absolute honor to have received a merit in the competition, and the ceremony was delightful. I invited one of my childhood best friends, who happens to be studying for her Masters in Dublin, and we were touched by the ceremony's supportive, social atmosphere. January may have been one of my busiest months, but it was also one of my most rewarding ones.