News Archive 2019
News Archive 2019
Neuroscientists featured in 'Celebrating Inspiring Women of UCC' campaign for International Women's Day 2019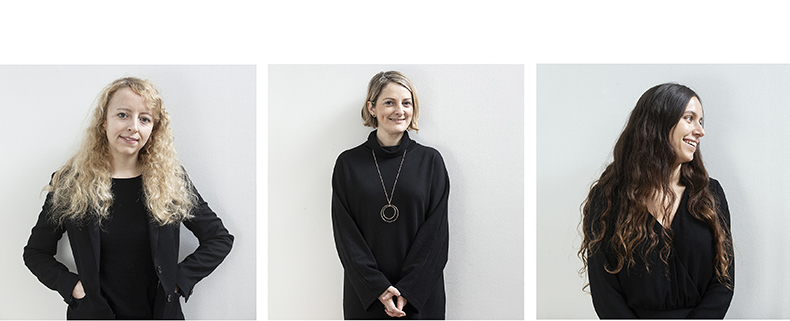 University College Cork has developed a new campaign for International Women's Day (March 8th), in which women put forward other women to highlight their achievements.
Neuroscientists Dr. Sarah Nicolas and Dr. Stefanie Grabrucker are researching how new neurons grow in the brain, how they are influenced by lifestyle and age, and how they might be targeted to improve memory.
Dr. Yvonne Nolan who nominated Sarah and Stefanie says that "what prompts me to highlight them on International Women's Day is their collegiality, kindness and can-do attitude."
She is "inspired by these two ambitious and generous women who have embraced their projects wholeheartedly, and who also offer support and guidance to junior members of my research team. On International Women's Day they bring to mind a famous quote by former US first lady Michelle Obama: 'Just try new things. Don't be afraid. Step out of your comfort zones and soar, all right?'"
Sarah, came from France to carry out exciting new research in UCC on how lifestyle influences such as exercise and diet impact upon memory through changes in the immune system and gut. She will find out if we can harness new neurons brought about by lifestyle changes to improve brain health.
Stefanie is from Germany, and her goal is to research how an inflammatory signature in the blood and in the gut of Alzheimer's disease patients may be potentially used as a biomarker for disease stage and prognosis. She is also keen to understand how we can preserve the growth of new neurons as we age.
Picture above from left: Dr. Stefanie Grabrucker, Dr Yvonne Nolan and Dr. Sarah Nicolas. Photos Clare Keogh

Women build each outher up in new UCC campaign Press release
Link to UCC article: https://www.ucc.ie/en/news/women-build-each-other-up-in-new-ucc-campaign-.html
Link to Irish Examiner article: https://www.irishexaminer.com/examviral/the-people-behind-the-portraits-ucc-launch-campaign-to-build-women-up-909365.html