News 2023
News 2023
The world's water quality problem - and what we're doing about it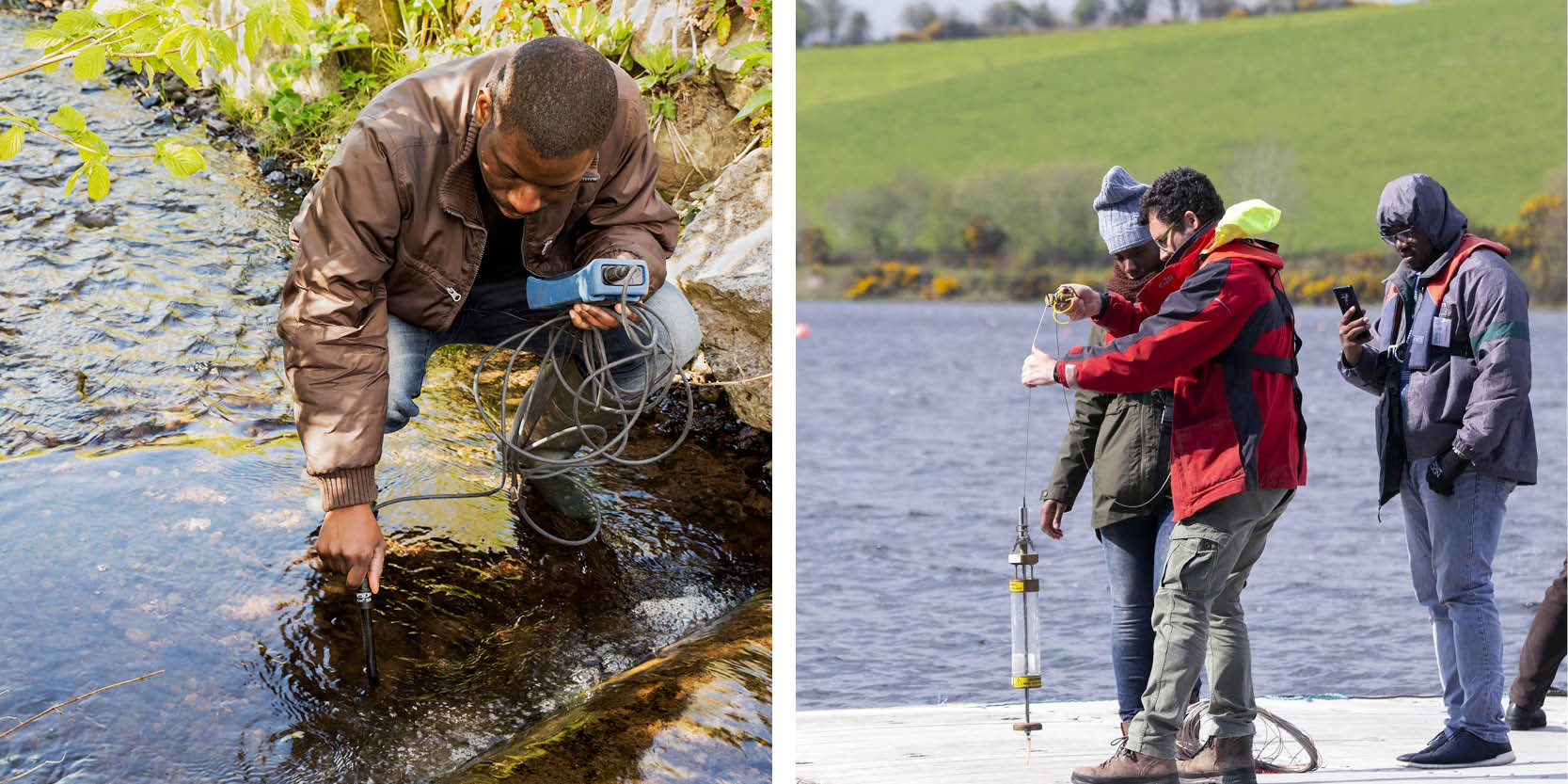 The world has a water quality problem, and UCC's GEMS/Water CDC (Global Environmental Monitoring System for Water's Capacity Development Centre) is at the forefront of addressing the issue.
The GEMS/Water CDC has coordinated training programmes with the Sierra Leone National Water Resources Management Agency, helping them to manage its abundant resources for economic and social benefits and playing a key role in the country's recovery from its devastating civil war.
The Mekong River Commission in peninsular Southeast Asia has received assistance from the CDC as it sought to develop its monitoring capacity.
When the Water Authority and the Environment Division of Fiji's Mineral Resources Department needed guidance on freshwater quality monitoring, CDC staff responded by running a summer course in biological monitoring in the country's capital, Suva.
In many developing regions, water monitoring is sparse or wholly non-existent. The world needs more people trained in the technical aspects of water quality monitoring who can carry that expertise into the public sphere as informed advocates on behalf of water quality. The function of GEMS/Water Capacity Development Centre is to address this specific shortcoming.
GEMS/Water is a three-part organisation: the Global Programme Coordination Unit, in Nairobi, Kenya; the Data Centre, in Koblenz, Germany; and the Capacity Development Centre, located since 2015 in the Environmental Research Institute and the School of Biological, Earth and Environmental Sciences, UCC.
In the fifty years since its inception, GEMS/Water has established a global, harmonised monitoring network, which today includes over 13,000 monitoring stations collecting data on more 100 variables; as of 2022, more than 4.5 million data points had been collected.
With support from the UN Environment Programme (UNEP) and the European Commission, the CDC offers a broad suite of training programmes. Hundreds of individuals from nearly 120 countries have taken part in the CDC's online courses and in-person workshops. A new cohort of trained water monitoring experts can now watch over water quality, and advocate on its behalf around the world.
Learn more about the GEMS/Water Capacity Development Centre here