News 2023
News 2023
UCC STEM Awards 2023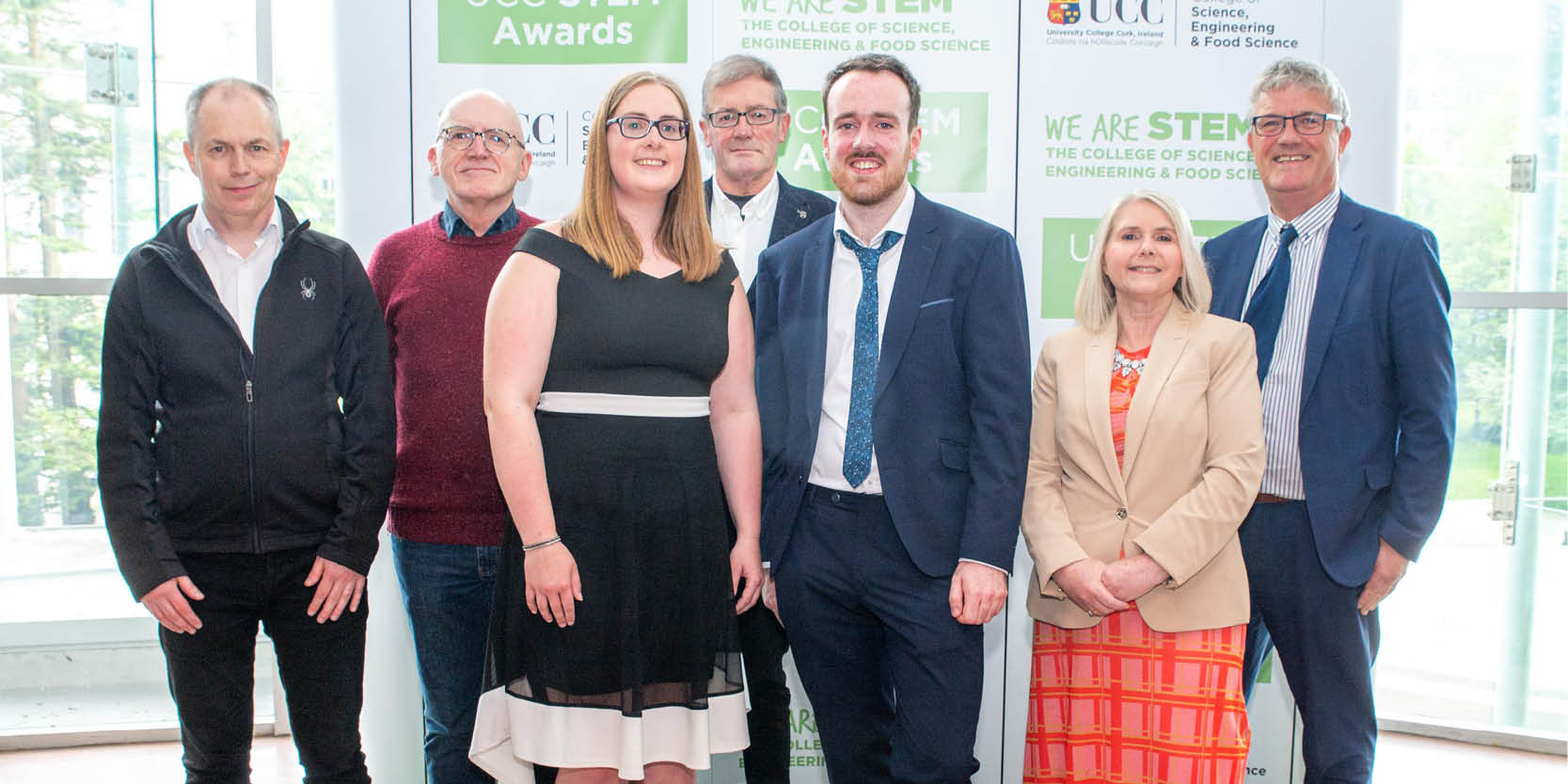 UCC celebrated the successes and achievements of students and staff of the College of Science, Engineering and Food Science (SEFS) at the annual UCC STEM (Science, Technology, Engineering and Mathematics) Awards held on 16 May.
A total of 51 students and staff were presented with prizes at a special ceremony in Devere Hall. Student awards included the Thermo Fisher Scientific Prize in Organic Chemistry, the Dr Catherine Keogh Memorial Grant (presented by MSD, Ballydine), the Peel Memorial Prize, the Quercus University Scholar, and the College of SEFS Graduate of the Year Awards.
Staff were recognised through the Student Nominated Staff Awards, the Staff Citizenship Award, and the Excellence in Education and Public Engagement Award.
The Awards also showcase the university's commitment to advancing research excellence through the Publication of the Year Award. This prize acknowledges the best peer-reviewed academic papers produced by UCC STEM research students.
Professor Sarah Culloty, Head, College of Science, Engineering and Food Science commended the awardees:
"I would like to congratulate all our award recipients on their success. The students celebrated at this year's Awards are an exemplar for the study of STEM. Through their impressive commitment to academic excellence and personal development, they are an inspiration to their peers and to the wider university.
We are also delighted to recognise the achievements of our outstanding staff whose leadership and support are essential to the success of the College, and whose work extends into the community."
Please see the STEM Awards 2023 booklet for a list of the awardees.