News
News
Announcing our innovative Postgraduate Certificate, Diploma, MSc in Palliative Care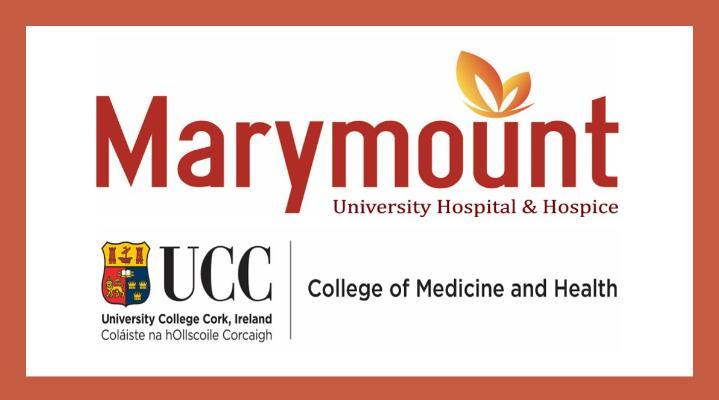 This innovative part-time, blended-learning programme (Postgraduate Certificate, Diploma and MSc) has been designed to an international standard and is suitable for healthcare professionals from a wide range of professions. It is a collaboration between clinicians at the world class Marymount University Hospital & Hospice and academics in UCC.
Curriculum design is underpinned by the HSE Palliative Care Competence Framework
A practically focussed biopsychosocial approach is taken. Lecturers and facilitators come from a range of clinical and academic backgrounds, all expert in areas of relevance to palliative care.
A unique aspect of this programme is the extensive range of elective modules, which allows students regardless of professional background to tailor their learning to suit their professional background, work setting and areas of interest, For example, students may choose to undertake a specific module on advanced dementia. Content is current and teaching methods with a predominance of online learning and some fully online module options, allow for flexibility.
More information and registration can be found by clicking on the following link: https://www.ucc.ie/en/study/postgrad/taughtcourses/pgcert/palliativecarepgcert/
If you have any queries, please contact Helen Leahy, Academic Education Partner for Marymount University Hospital and Hospice via email at hleahy@marymount.ie