News and Events
News and Events
A Year in Review 2021: Staff Highlights

As we bid farewell to another challenging year, we reflect on some of 2021's highlights at the UCC School of Law.
Our staff are the backbone of the School of Law, and we are delighted this year, as ever, to celebrate their achievements and welcome new colleagues to our tight-knit community.
New Appointments
We were delighted this year to welcome three new adjunct professors to the School. The Hon Ms Justice Marie Baker, Ms Emily Logan and Mr John Gaffney took up their three-year terms at the beginning of semester one, 2021-22 and each bring a huge and diverse wealth of experience and expertise to the School.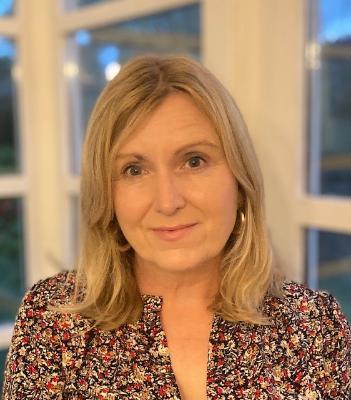 In other exciting appointment news, we also welcomed Professor Laura Lundy (pictured above), a leading international expert in children's rights, to our faculty this year. Professor Lundy joined the School on a part-time basis beginning in September 2021. Her appointment further enhances the School's renowned research, teaching and outreach strengths in the area of children's rights, led through the Centre for Children's Rights and Family Law.
Earlier this year, Professor Maeve McDonagh was appointed as an Emeritus Professor at the School of Law. A hugely respected and well-liked colleague, staff and students alike were sorry to see Professor McDonagh retire in early 2020, and were pleased to welcome her back in an Emeritus capacity this year.
Fond Farewells
We were sorry this year to bid farewell to our esteemed colleague Professor Caroline Fennell, who has retired from UCC. Professor Fennell has had a very distinguished career at UCC including numerous leadership roles as Dean & Head of School, Head of the College of Arts, Celtic Studies and Social Sciences and Senior Vice President Academic & Registrar. She has made a huge contribution to the life of the School and beyond in her university and public roles. A hugely inspirational figure and fantastic role model, Professor Fennell will be missed by all.
Societal Impact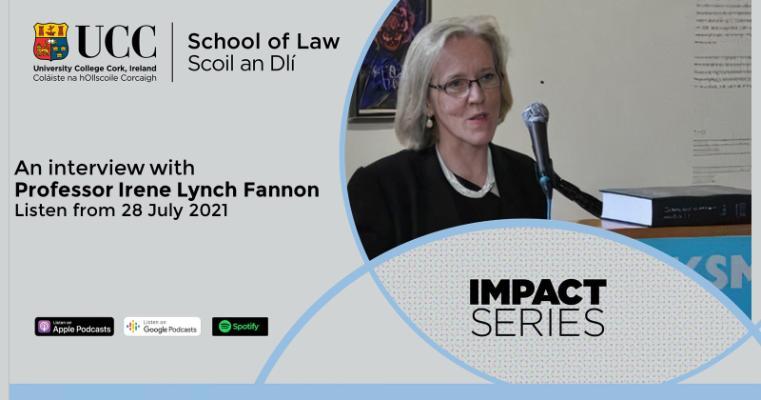 We launched a new podcast series this year with the aim of showcasing the impact made by faculty at the School of Law across a broad range of areas in the public policy sphere. Episodes so far include interviews with Professor Irene Lynch Fannon (pictured above) about her work as Chair of the Insolvency Sub-Committee of the Company Law Review Group, Professor Conor O'Mahony about his work as Special Rapporteur on Child Protection and Professor Mary Donnelly about her public service roles in the areas of health and capacity law, consent issues and research ethics.
This societal impact was demonstrated by a range of staff appointments to public roles at a national and international level:
Back in 2020, Professor Maria Cahill was appointed to an expert panel tasked with undertaking an independent review of the Human Rights Act in the UK. This panel published its report, The Independent Human Rights Act Review in December 2021.
Awards
Staff at the School have done us proud this year by winning various awards for teaching and research: