News and Events
News and Events
UCC School of Law Staff Honoured with Teaching Hero Awards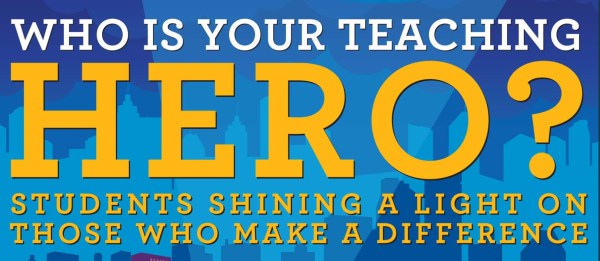 The Awards, which are organised by the National Forum in collaboration with the Union of Students in Ireland and other students' unions nationwide, were announced at a virtual ceremony live streamed on Thursday 29 April 2021.
Three faculty members at the UCC School of Law have been declared Teaching Heroes at an online awards ceremony organised by the National Forum for the Enhancement of Teaching and Learning in Higher Education in conjunction with the Union of Students in Ireland (USI) and other students' unions.
Dr Aoife Daly, Dr Darius Whelan and Dr Patrick O'Callaghan were all nominated by their students in recognition of their excellence in and commitment to teaching. Students were invited to submit a short personal statement (150 words) outlining why their nominated staff member is a teaching hero as well as the impact this has had on the students' teaching and learning experience. Undoubtedly, the challenges faced this year due to the pandemic influenced the nominations, with students celebrating the support provided by their teaching heroes during this difficult time.
We asked our Teaching Heroes to reflect on their awards, and here is what they told us.
Dr Aoife Daly:
Our law students at UCC have been such a pleasure to teach in this challenging year- patient, gracious and enthusiastic, and always up for a good - or cheesy - joke. I feel honoured to have been nominated for this award. It means a lot to me to feel so appreciated by students that I hugely enjoyed teaching, particularly in my very first year at UCC - roll on 2021/2022!
Dr Darius Whelan:
I've always found great satisfaction in engaging with new groups of students each year. It's a privilege to be involved in teaching the next generations. Receiving this award inspires me, and I am very grateful to the students who took the time to nominate me.
Dr Patrick O'Callaghan:
I'm delighted to receive this award and I'd like to thank the students in Tort I for nominating me. This has been a challenging year in all sorts of ways, but I have been extremely impressed by our students' engagement and resilience.
Commenting on the awards, Professor Mark Poustie, Dean of the UCC School of Law said:
The unique challenges posed by the pandemic and the resulting switch to an online teaching and learning environment have had an impact on everyone at the School of Law. I am very proud that three of my colleagues have been honoured nationally with these Teaching Hero Awards. This is a great tribute to their commitment to their role as teachers in these very difficult times which was clearly much appreciated by our students.

However, I am proud not only of our colleagues nominated for the Teaching Hero Awards, but all staff and students at the School for the adaptability, resilience and camaraderie they have displayed during this most challenging of academic years.
More information on the Teaching Hero Awards can be found here: https://www.teachingandlearning.ie/teachingheroes/