News and Events
News and Events
MA Theatre & Performative Practices announce Queer Year 2020-21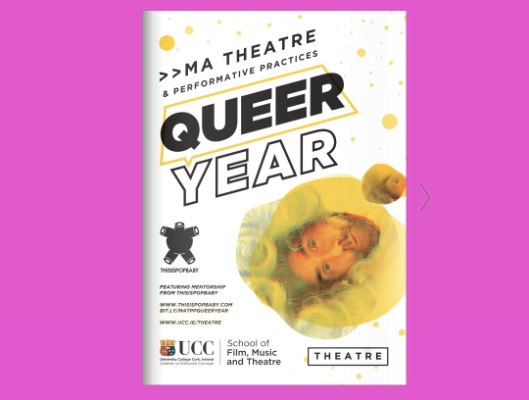 Department of Theatre a delighted to announce out Queer Year in the MA Theatre & Performative Practices.
When we use the term Queer, we mean it in the widest sense. If you want to work in an environment where unique difference is celebrated; where non-mainstream performance practices and theatrical languages are explored; and where you can chart and navigate territories of how difference in identity can be used to engage, challenge, and stimulate response, reflection and social debate, this is the year for you!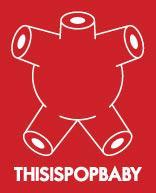 During the year students will receive mentorship from internationally renowned company
THISISPOPBABY
, with associate artists and collaborators available to challenge, listen and support as students develop their own practice.
HOW IT WORKS
In your first semester, you are immersed in a process that explores the relationship between delving into key ideas, concepts, and theatre practice, and you explore and deepen how these relate to one another. This year, there will be a particular emphasis on performance and the politics of difference.
From your second semester onward, you begin to focus on a theme of your choice, and you produce a piece of unique research.
That research might be traditional and scholarly, or it might be embodied in practice: through experimenting with making work, or it might be both!
For details on programme content, see: