MA Student Experience Blog
MA Student Experience Blog
Blog. 'One Million American Dreams' Coverage.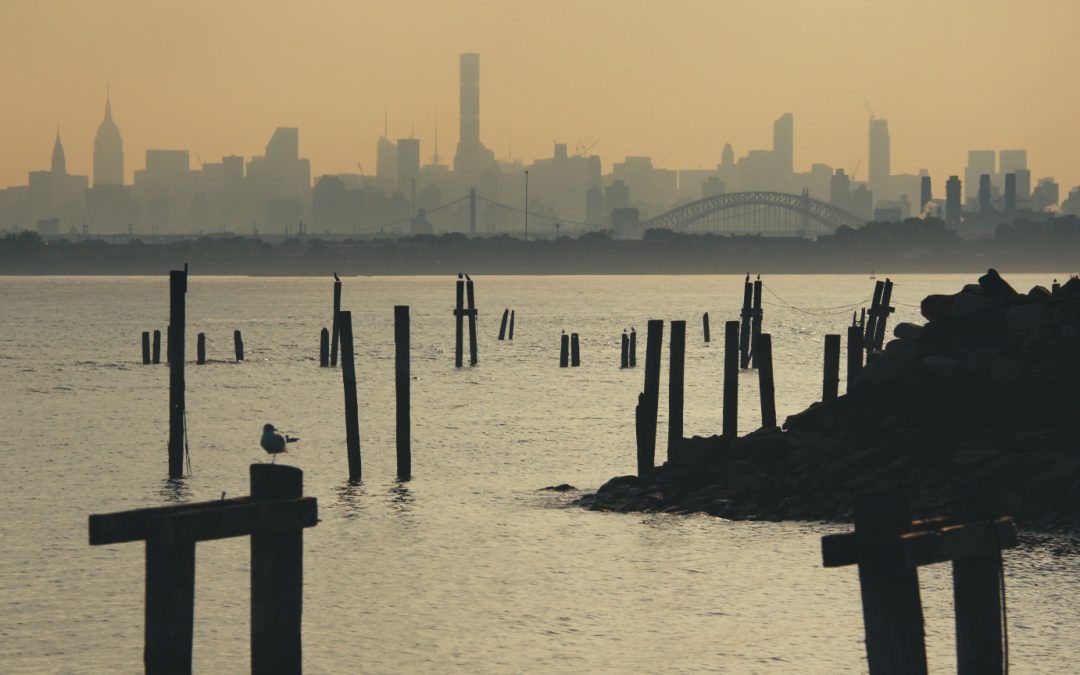 On Saturday, November 17th, I saw One Million American Dreams, a new documentary by Northern Irish director Brendan Byrne...
The film, which Byrne calls "a difficult love letter" to New York City discusses Hart Island, a small island off the coast of New York City in which thousands of people have been buried in mass, unmarked graves. In theory, the island is meant to be reserved for those who cannot be identified, have no families, or have families who cannot afford to make burial arrangements. However, One Million American Dreams teaches us that countless families have never been consulted about the decision to bury their loved ones on Hart Island.
In his introduction to the film, Byrne called the documentary "a look into the soul of New York City and America itself," citing the difference between the opulence of New York and the "shadow" that is Hart Island. The film effectively communicated Byrne's feelings and intentions, using intimate interviews with family members of those buried on Hart Island. Byrne also kept his film historically accurate by including interviews with historians, authors, members of the New York Civil Liberties Union, city councillors, and inmates who were forced to bury bodies on Hart Island.
During their interviews, family members speak in their apartments, their lawyers' offices, and even on the Boardwalk of the Jersey Shore. Byrne later discussed his decision to film his subjects in intimate spaces, saying that much of the filmmaking process was devoted to spending time with the subjects, talking to them about their stories, and gaining their trust. This level of respect and confidentiality certainly shines through in the film and is augmented by Byrne's inclusion of family photos and home video footage. One photograph in particular showed a young girl and her father--the latter would eventually be buried in Hart Island--with the Twin Towers in the background. Images such as this infused the documentary with a deep sense of loss not only on behalf of the family members in question, but with regards to America itself.
The documentary also utilises a great deal of animation in order to illustrate the history and symbolic meaning of Hart Island. One animation, for example, shows a man falling through an American flag, while another illustrates Hart Island as a drowned body in the Long Island Sound. Such poignant, simple animations effectively communicate the film's message without over-saturating the film with interviews--a pitfall that many historical documentaries succumb to.
Finally, Byrne addressed his choice to address different ethnic groups within New York City in the making of his film. One of his subjects, for instance, was an African American veteran who spoke about what Byrne called "the totemic issue of race" in the United States, saying that African Americans were historically the "slave[s] that built America." Byrne also included a Cuban family and addressed the status of immigrants and migrant workers. He ultimately used that family at the end of the film to instill a sense of hope in the audience, and used animation to portray the emotional moment when Hilda, a Cuban citizen, was finally able to see her father's burial site on Hart Island. Byrne was not allowed to film this emotional moment, but nevertheless masterfully used his medium to show the audience its significance.
I was also touched by Byrne's inclusion of a Puerto Rican family from the Bronx in his documentary. After the film, Byrne discussed the place of Puerto Ricans within American politics, pointing out that despite Puerto Rico's status as an American Commonwealth, Puerto Ricans both within and outside of Puerto are consistently "made to not feel American." Because of this dynamic and "off-status," Byrne felt especially compelled to include Puerto Ricans in One Million American Dreams." As a Puerto Rican, I was appreciative of this inclusion as well as Byrne's understanding of the ethnic and political nuances that complicate Puerto Rican identity. On the whole, the film was well-researched and well-made, and is a must-see for anyone interested in history, politics, and memory.