MA Student Experience Blog
MA Student Experience Blog
Blog. Maurice Seezer Masterclass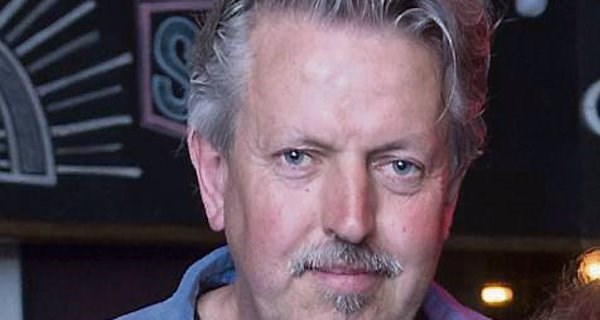 On November 27th, the Film and Screen Media department held a masterclass with Maurice Seezer, an award-winning songwriter, musician, and composer...
who has worked on popular films such as Disco Pigs (2001), In the Name of the Father (1993), and Get Rich or Die Tryin' (2005). The discussion was facilitated by Dr. Gwenda Young, our MA coordinator and professor. During the talk, Seezer and Dr. Young spoke not only about his work on the aforementioned films, but also about his artistic growth. He shared that his greatest inspirations in music composition include The Jungle Book (1967), Star Trek (1966-1969), and The World at War series (1976-1979), which stayed with him because of the moods that they communicate. He also cited Tom Waits and Randy Newman as inspiring in their "juxtaposition of feelings and moods."
As far as his own work, Seezer discussed a number of experiences in composing for films--from "experimenting and trying to see what would work and what wouldn't" in Angel Baby (1995), to working with Bono in In the Name of the Father. In fact, Seezer went to school with Bono while they were both growing up in the suburbs of Dublin, and although they hadn't been close as children Seezer noted that he'd always had "huge respect for what the band was doing" and found that Bono's lyrics were particularly deep. In the Name of the Father's work included U2 in the introduction song, which employed a symbolic "layering of soundtrack and sound effects" that included the sounds of an explosion and a unionist drum.
Seezer stressed that "there is no one way" of composing film soundtracks, and that composing has led him to look at films in ways he never had before. He advised young musicians in the audience to consider composing film scores early in their careers, adding that technology has made it easier and more accessible than ever before. This masterclass included academics, filmmakers, and musicians in its audience, and was equally illuminating for all in attendance.