MA Student Experience Blog
MA Student Experience Blog
Blog. Interview with Philip O'Connor, Owner of Kino.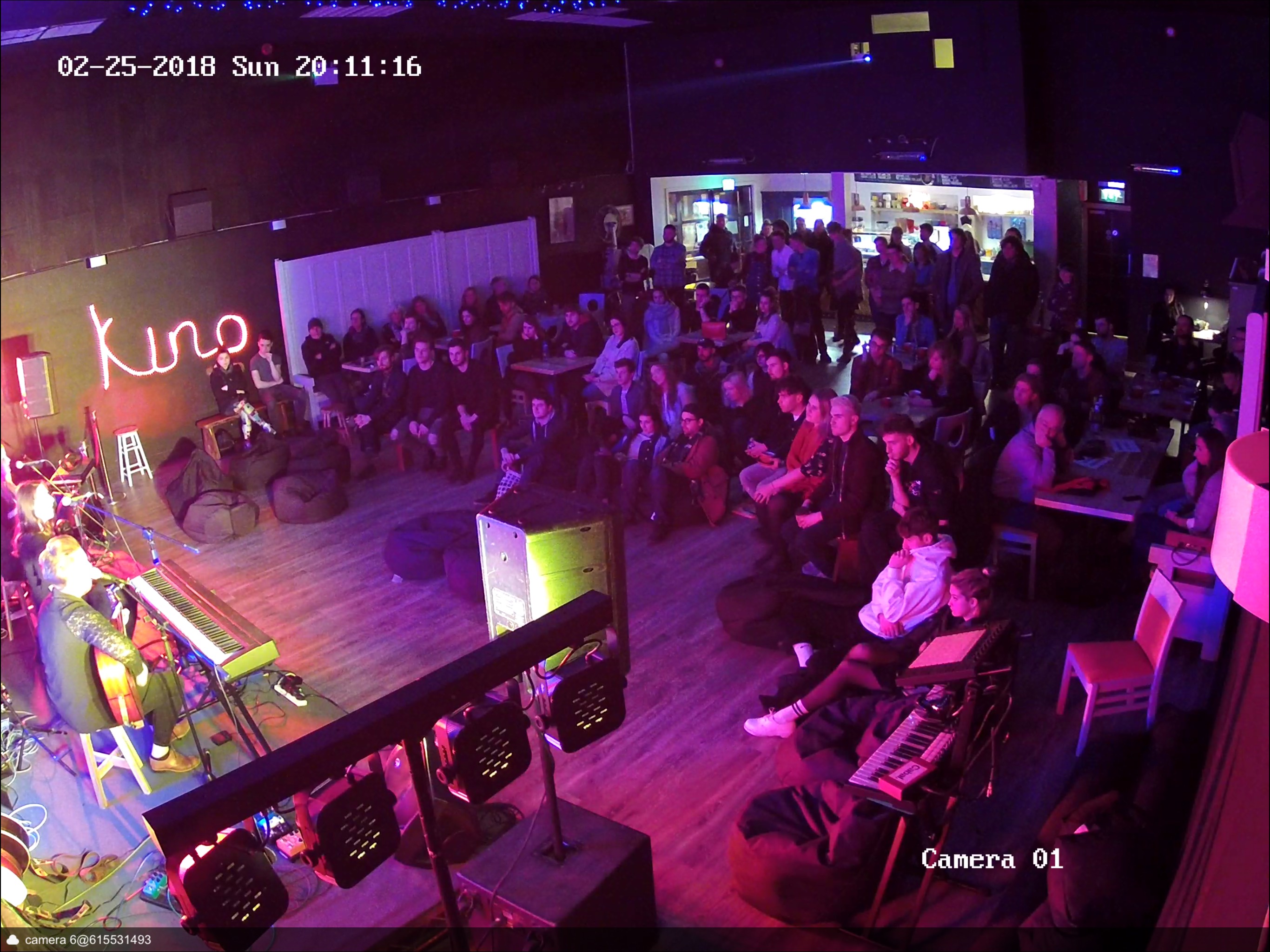 Gabrielle Ulubay: "First of all, thank you very much for speaking with me today.
Philip O'Connor: "Thank you!"....
GU: To start, it would be great if you could talk about how you thought to set up Kino, what your vision was, and why you chose Cork."
PO: "Well, my two sons, Rory and Philip, were running a cafe on College Road and knew the man who had rented out the premises for a few years. He had tried to make a go of it, but unfortunately it hadn't worked out financially for him, so we took a chance and bought it. We set up the cafe, put in new flooring, and revamped the whole place. We eventually got it looking the way it does now, which I think is a nice space for different things to take place--whether it's live music, dancing, singing, plays, or films. It lends itself to anything, really, and people love the cafe during the day. It's a nice little spot to drink a coffee or relax while you're watching a film, or something along those lines. We've been in business ten or eleven months now, and it's been going well, so we hope to continue in that vein."
GU: "Right. It's a very busy space and there's always a variety of events taking place."
PO: "Exactly. I suppose we were anxious at first to start this project because Rory studied acting and Philip studied music, so my wife and I thought it would be nice to have a space that lends itself to different types of art exhibition for young people who are just getting started. We felt that it might offer opportunities for those artists now, and might even help them in their careers down the line."
GU: "That's a very admirable goal, because there aren't very many spaces like that. You were also saying that the space lends itself to anything, and it really does. For instance, I saw that Kino will be hosting O'Bheal's Winter Warmer poetry event [http://www.obheal.ie/blog/] next weekend."
PO: "Yes, we're very excited about that."
GU: "It's clear that you're very involved in the Cork community--specifically the arts community--and that's great to see. Personally, one of the reasons I came to Cork was because I felt it was a perfect place to study art and become involved in the art community."
PO: "It is, it really is."
GU: "Could you talk a bit about Cork and its art scene?"
PO: "Right, well the poetry festival, for example, will be on next weekend from Friday through Sunday, and Paul Casey is my main contact with O'Bheal. He is a great example of what it's like to work in the Cork art community, because he is a great operator in that sphere and is very kind. He loves Kino as a space for those kinds of events, and that's really why we opened it: to support local artists. I should also mention international artists, because we've been hosting quite a few events with people from all over the world, and hopefully we'll have more events of all kinds here moving forward. Whether the artists are Irish, Polish, French, Spanish, or what have you, they find that the space suits their events very well because it can be used for almost anything. I also think that Kino allows for community gatherings, which is very important for people from abroad who move here and try to build connections. We also host the International Conference on Communications once a month for a network gathering and party. And it's a big advantage to enable all those different types of events, as opposed to pubs, which can be quite fragmented, difficult to find, or loud."
GU: "Right, especially if they can't rent out the whole space."
PO: "Exactly. Kino has a bar and a cafe, and the large, open area allows people to mingle and have the place to themselves. They can also speak their own languages when they gather, which is very important. We all have our own intricacies in our own languages, and sometimes expressing how you feel in a second or third language can be a very challenging thing to do. This is also makes being a local artist richer and more interesting, because you end up with a very multinational culture. From the UCC point of view, there has been a tremendous interest in the space from the students, whether it's to have music shows, DJ nights, or film screenings. It's an ideal spot to sing or play music because the sound is so crystal clear that you could even record an album here, if you wanted to. All of those things have been great for the Cork art community, especially in helping reinvigorate the scene after the economic hardships of the financial crisis ten years ago."
GU: "And where do you see Kino headed in the future?"
PO: "Where do we see ourselves ongoing? Hopefully we'll be progressing, getting more big events, including sporting events like GAA [Gaelic Athletic Association, http://www.gaacork.ie] meetings and parties. We just want to get the community to come out and share their common interests around these events. The space can hold 220 people, so it's also an ideal place for meetings, conferences, and also video displays or film screenings."
GU: "220 people is impressive. It would even suit networking fairs or community meetings."
PO: "220 is a lot of people, and they would all be in the same room, so they can intermingle and communicate easily. That's the beauty of this place: You can hear the music in the background, and you can still listen and enjoy it, but at the same time I can hear everything that you are saying quite clearly. You can switch in and out easily, whereas in a pub scene it can be crowded or hard to hear each other."
GU: "Yes, and it's nice because the music does add ambiance. It relaxes you, but it doesn't distract you."
PO: "It enables speech and communication, which is a bit of dying trait now. Kino is a great space to sit, put the phone down, and communicate, which is badly needed now. People sometimes forget to talk to each other or even look one another in the eye, so to have a place that enables talking and networking is a great thing."
GU: "I agree that the space encourages that. Even when I was here for the screening of Stephen Bean's documentary about Fintan McKahey, my friends and I met a lot of people. We were able to network very effectively because even though the space is large and open, it isn't like a gymnasium--it still retains some level of intimacy."
PO: "Yes, so that you can talk to new people."
GU: "Right. There was a degree of approachability that night because we all shared the same space, so it was easy to start up conversations. As a matter of fact, that is where I met you and we first started discussing the prospect of having an interview."
PO: "Yes, indeed."
GU: "Finally, how do young artists go about speaking with you regarding having a performance or a screening of their work at Kino?"
PO: "They can email us or call us--or even come in off the street--but email is really the most effective way, because then we can check availability right away. Then I like for people to come in person so that they can see the benefits of the place, and how it might be suited for their projects. Our people who advertise the space and the events do a great job of it after that."
GU: "Right. For instance, I saw a lot of advertisements for the Vegan Market that you held here this past weekend."
PO: "Yes, we try to host those events that encourage environmental awareness, because we all gain from those things."
GU: "It goes to show what a diversity of events you have here."
PO: "It's an accepting, safe environment where people can explore. For instance, we also screen old films each week, and it's so important because a lot of young people have never seen those classic films. They might not ever get the chance to see them, or even open themselves up to seeing them, if they weren't playing locally. And that's great, because there are so many lessons to be learned from life, and art, and especially from these older pieces. All of our events are created to try to encourage young people to come in and get inspired to create, to think about life, and to learn about other eras and other cultures."
GU: "That's wonderful. I think you've succeeded in creating that kind of positive, encouraging environment for young people."
PO: "That's our intention. My wife and I always said that our goal was to give young people a chance, because there are many artistic places in Cork but sometimes it might seem like they are hard to get into if you aren't well-established. On the other hand, we want to help young people who have no experience--but who feel that they have a bit of talent--to give them an opportunity and that positive feeling that they are doing well. If you do that for people, I think you're doing a great job, and it can really lead to great things for people. I always think of the young and budding actors who feel they don't have many chances to express themselves, and I want to give people like that a chance. We're even talking to City Council now about the idea of getting some grant aid so that we can do more for these artists, and maybe provide more props and equipment."
GU: "I think that's great, and I wish you the best of luck! I'll certainly continue coming to Kino's events, and stopping in to study and have a coffee. It's really a nice space."
PO: "Thank you very much."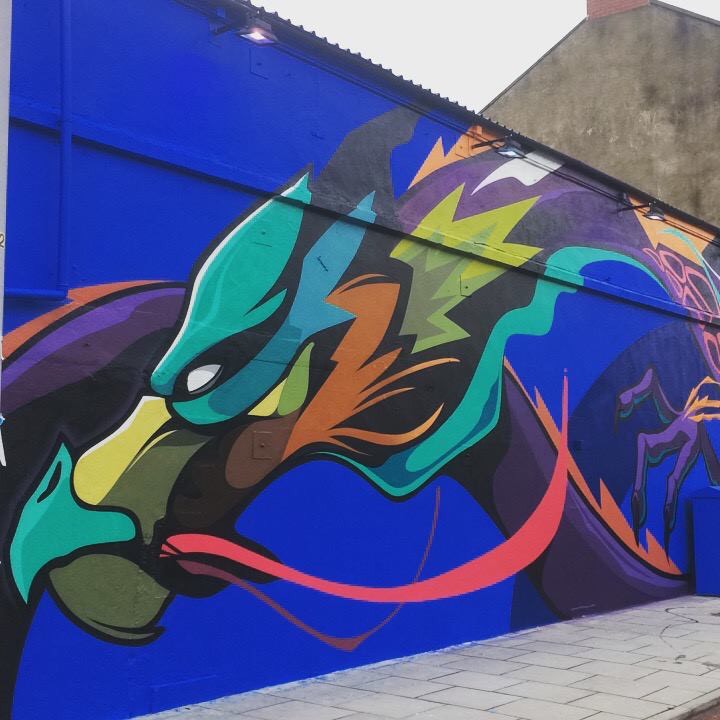 Outside The Kino.