Sarah Roche profile
Sarah Roche profile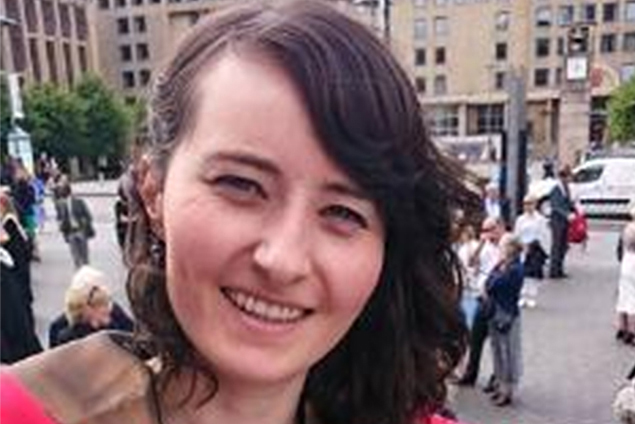 Sarah Roche, BSc Neuroscience graduate 2010.
‌‌‌Career biography
Following graduation from the BSc in Neuroscience, Sarah went to the University of Edinburgh to undertake her PhD in Neuroscience. Her PhD research was aimed at understanding how neuromuscular junctions (NMJ's) are initially formed and how they develop. Sarah's work focused on uncovering the molecular drivers of NMJ development, more specifically synapse elimination, which is a very dynamic and well-controlled process that takes place in all skeletal muscles. She was particularly interested in the role of glial cell types in regulating the course of synapse elimination, as it has recently become clear that this process is not solely intrinsic to axons. Sarah has discovered novel and key roles for glial cells in regulating synapse elimination.
Sarah's PhD was funded by the University of Edinburgh's 'Principals Career Development Scholarship'. One of the conditions of this scholarship was that she had to commit time to developing her abilities at teaching, public engagement or entrepreneurship. Sarah chose the teaching option, as she had always considered teaching as a career goal. During her PhD she demonstrated to medical and science students on human anatomy, across a wide range and depth of anatomical subjects. Sarah is currently working as a post-doctoral researcher in Prof. Tom Cotter's lab in UCC. She is studying how glial cells contribute to retinal degeneration and their potential as therapeutic targets for retinal diseases.
Comments on the neuroscience degree:
My love of the study of human anatomy was born during my Neuroscience degree in UCC, during which I undertook several human anatomy modules, at both gross and histological levels. Due to the passion that lecturers had for understanding development and degeneration of the nervous system I also developed a keen interest in the role that glial cells play in health and disease states. The BSc Neuroscience is a fascinating course that prepares students for research careers in a variety of fields. The inclusion of anatomy modules as part of the degree is also a fantastic advantage that not many Neuroscience degrees offer. I am very grateful to the Department of Anatomy and Neuroscience for their outstanding passion and standard of teaching.