News Archive 2022
News Archive 2022
Congratulation to Dr Gerry Moloney recently promoted to Chief Technical Officer in the Department of Anatomy and Neuroscience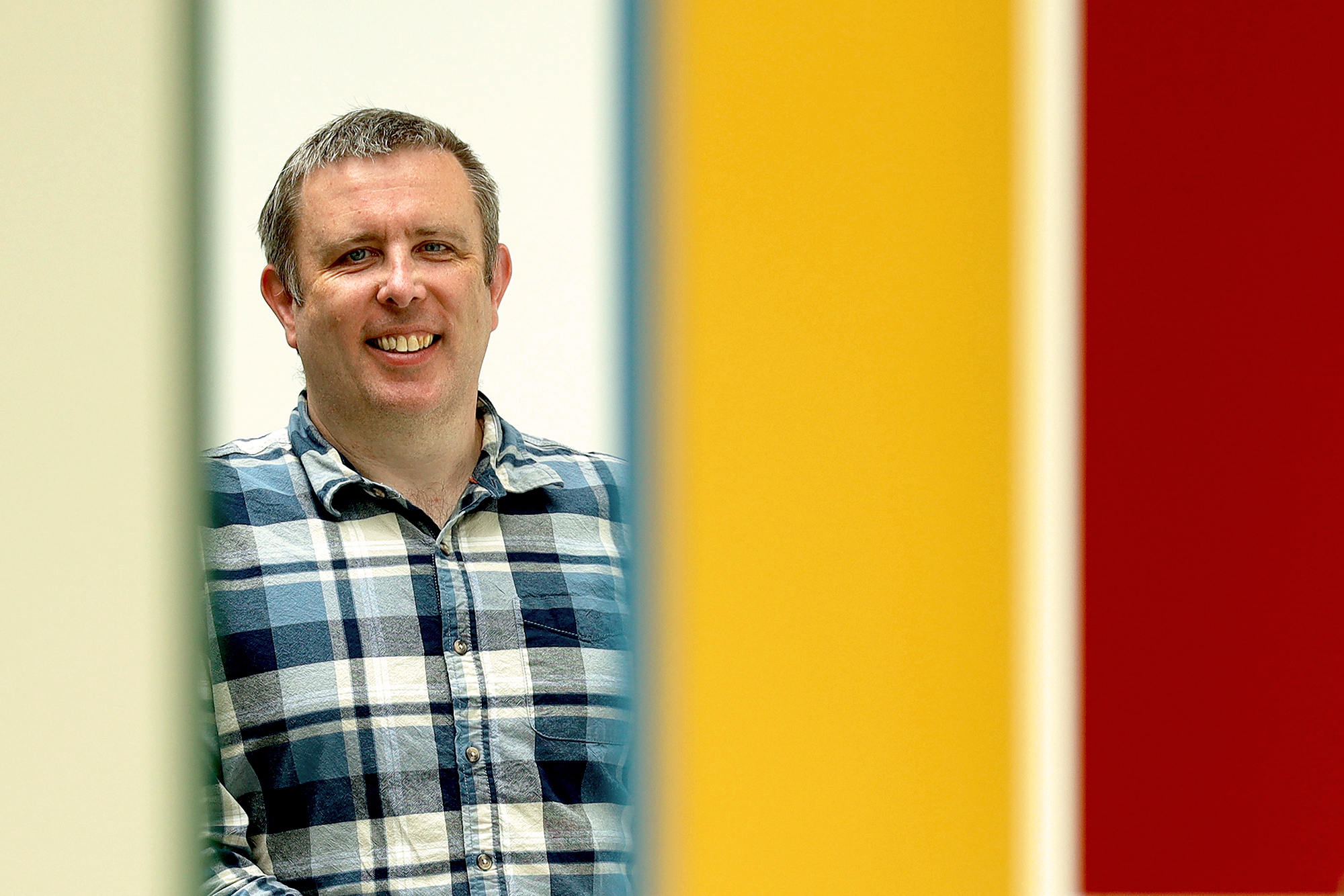 Congratulations to Dr Gerry Moloney, one of the five Senior Technical Officers to be promoted to Chief Technical Officer in the most recent UCC Chief Technical Officer promotional round.
Gerry Moloney joined UCC in early 2007 leaving a position in St Vincent's Hospital, Dublin to join Dr Ken Nally's lab in APC Microbiome Ireland as a research assistant. With Dr Nally Gerry worked chiefly on an APC collaboration with GlaxoSmithKline. In 2012 Gerry was appointed laboratory manager of Professor John Cryan's lab and while working in this position commenced work on his PhD degree part time. Gerry joined the Department of Anatomy and Neuroscience in 2013 as a Technical Officer and became involved in teaching in addition to his technical and research work. Completing his PhD in 2014 Gerry was then promoted to the position of Senior Technical Officer in 2016. Based mainly in the Biosciences Institute Gerry supported the research activities of the Department of Anatomy and Neuroscience and was involved in supporting the undergraduate Neuroscience programme research projects.
As Chief Technical Officer, in addition to his earlier responsibilities Gerry has taken over the Green Lab Initiative for the Department and looks forward to continuing to support the work of the staff, postdoctoral and postgraduate research and undergraduate students in the Department.
In his spare time Gerry is Chairman and Coach of UCC United, the UCC staff soccer team. Gerry is also Public Relations Officer of the Staff Sports and Social Club in UCC.
The staff of the Department of Anatomy and Neuroscience Congratulate Gerry and wish him all the best in his new role.
For more on this story contact:
News story and photograph: Bereniece Riedewald