News Archive 2018
News Archive 2018
Recent Conferring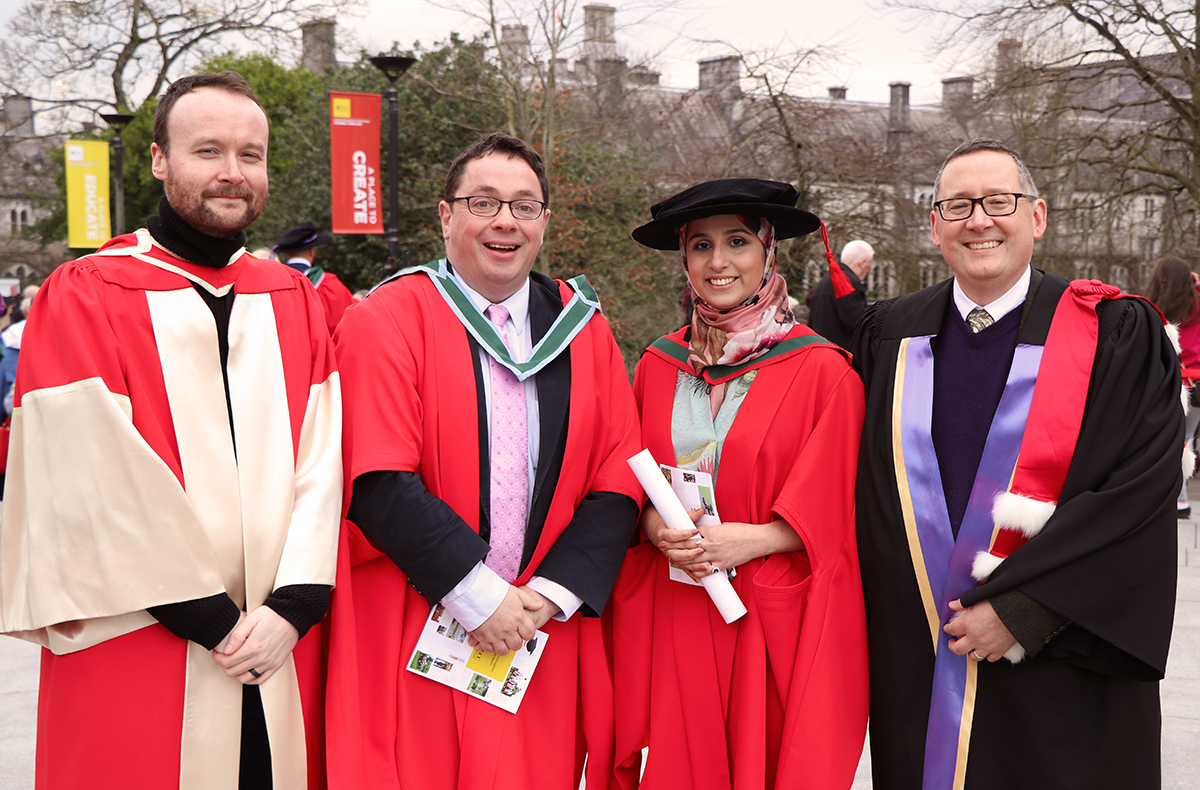 Congratulations to Dr Mutahira Lone who was conferred with a PhD in Anatomy at the Spring College of Medicine and Health conferring ceremony held on February 23rd 2018.
Dr Lone completed her PhD thesis entitled ' Innovative strategies for teaching anatomy to dental student' under the supervision of Dr. André Toulouse, Dr. Eric J. Downer, Dr. Joseph P. McKenna and Prof. John F. Cryan.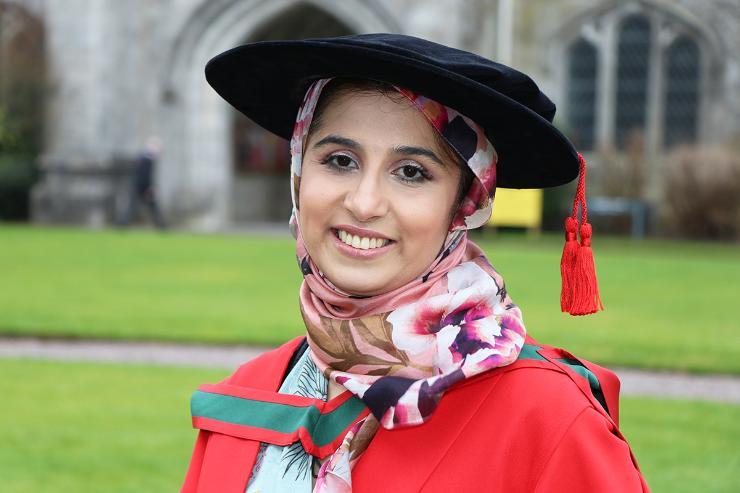 Dr Mutahira Lone
Dr Lone graduated with a degree in dentistry from Karachi University, Pakistan and was employed as a senior demonstrator in the department of Anatomy and Neuroscience FLAME laboratory while undertaking her doctorate studies. She is currently working as a lecturer in Anatomy teaching medical and dental students along with other allied health science students.
Dr Lone, recently presented a paper at the 'Knowledge Retention Across Curricular Models' symposium held in the George Washington University, Washington D.C. as part of a multicentre international collaboration with Universities in Europe and the Middle-East. This project will quantify the gap in anatomical knowledge during the clinical years and help design the framework for curriculum reform.
Photos B.Riedewald