News archive 2017
News archive 2017
Anatomy FLAME lab hosts Inaugural Focused Plastic Surgery Trauma Course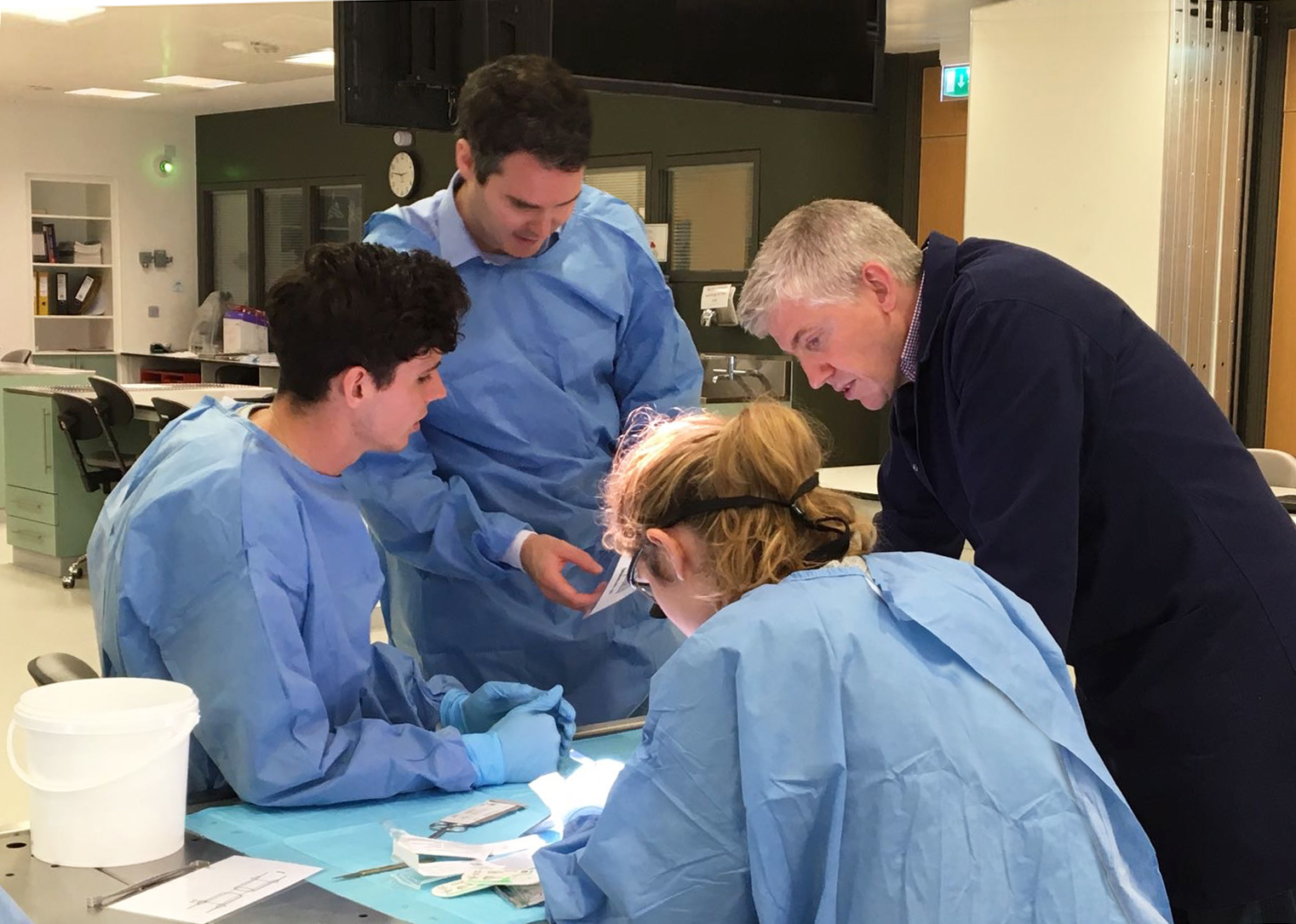 The inaugural one day ' Focused Plastic Surgery Trauma Course' was held in the Department of Anatomy and Neuroscience's FLAME laboratory on Saturday 27th May 2017. The course was attended by trainee plastic surgery and orthopaedic surgeons from all over Ireland and Europe with a special interest in trauma.
Organised by Dr Johnny O'Mahony, Senior Medical Demonstrator in the Department of Anatomy and Neuroscience, the day long multifaceted programme was developed and delivered by him in collaboration with the ASSERT Centre, the Department of Plastic and Reconstructive Surgery Cork University Hospital, and the Department of Anatomy & Neuroscience FLAME laboratory.
Drawing on his own expertise as a plastic surgery registrar and clinical educator, Dr O'Mahony designed the course to prepare surgical trainees at an early stage of their careers for the clinical and surgical challenges that they may encounter when dealing with trauma, including upper limb trauma, facial injuries and burns. Participants undertook a programme of interactive tutorials incorporating clinical scenarios followed by targeted prosection based anatomy, and simulated surgery.
Consultant plastic surgeons Mr Jason Kelly and Mr Jim Clover, from Cork University Hospital, as well as plastic surgery registrars, Mr Conor Sugrue and Mr Andreas Efstathiades, joined Dr O'Mahony to provide clinical, academic and surgical expertise, and under whose guidance participants performed surgical repairs on injuries to fingertips, digital nerves, extensor tendons and flexor tendons and explored the anatomy of the upper limb as they would in an operative environment.
The course was extremely well received, with both course participants and faculty members impressed by the course content and skills developed. The superior high tech facilities of the FLAME laboratory, along with the use of cadaveric specimens and realistic surgical simulation were invaluable to the high quality of training achieved. The technical input of Mr Michael Cronin, Technical Director and Cadaveric Simulation Specialist at ASSERT, and Ms Carrie O'Flynn, Technical Officer in the Department of Anatomy and Neuroscience ensured the smooth running of the course.
The success of this course contributes to the ongoing establishment of UCC, and ASSERT and the Department of Anatomy and Neuroscience in particular, as one of Ireland's premier postgraduate training and simulation hubs, and provides a model for similar educational opportunities into the future. The combination of highly trained clinical, academic and technical professionals providing intensive, focused surgical skills training will contribute to the delivery of optimal patient care"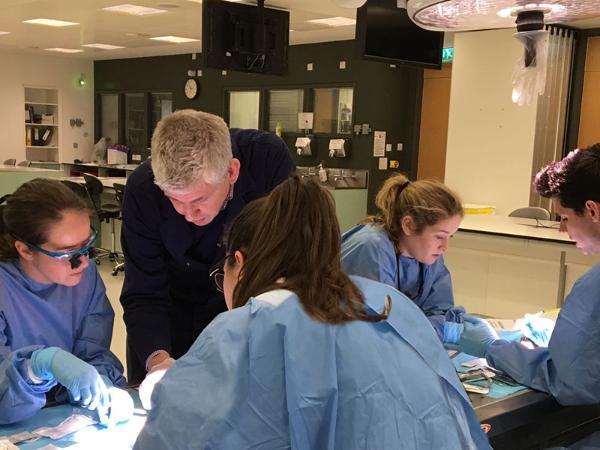 Dr Katerina Kubickova, Mr Jason Kelly Consultant Plastic Surgeon Cork University Hospital, Dr Rebecca Headon, Dr Paula Wrafter and Dr Fiachra Sheil ‌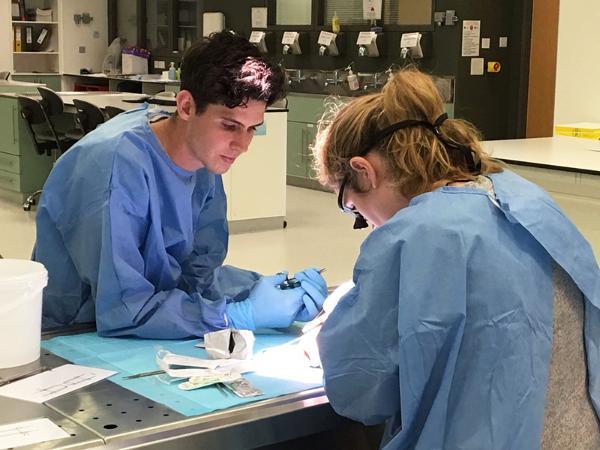 Dr Fiachra Sheil and Dr Paula Wrafter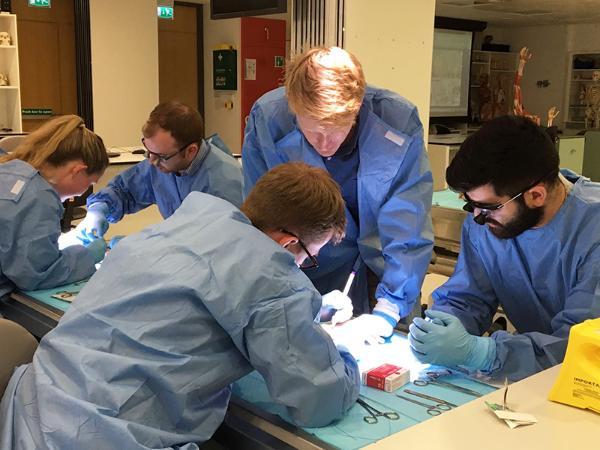 Dr Evelyn Murphy, Dr Gerard Kelly, Mr Conor Sugrue Plastic Surgery Registrar Cork University Hospital, Dr Conor Reid and Dr George Rahmani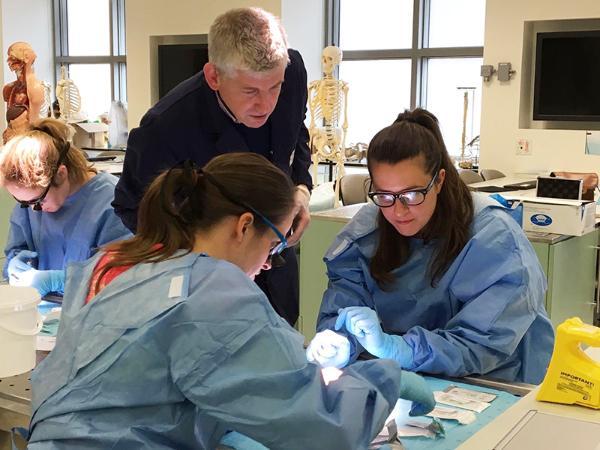 Dr Paula Wrafter, Mr Jason Kelly, Dr Katerina Kubickova and Dr Rebecca Headon