News
News
SFI Industry Partnership Award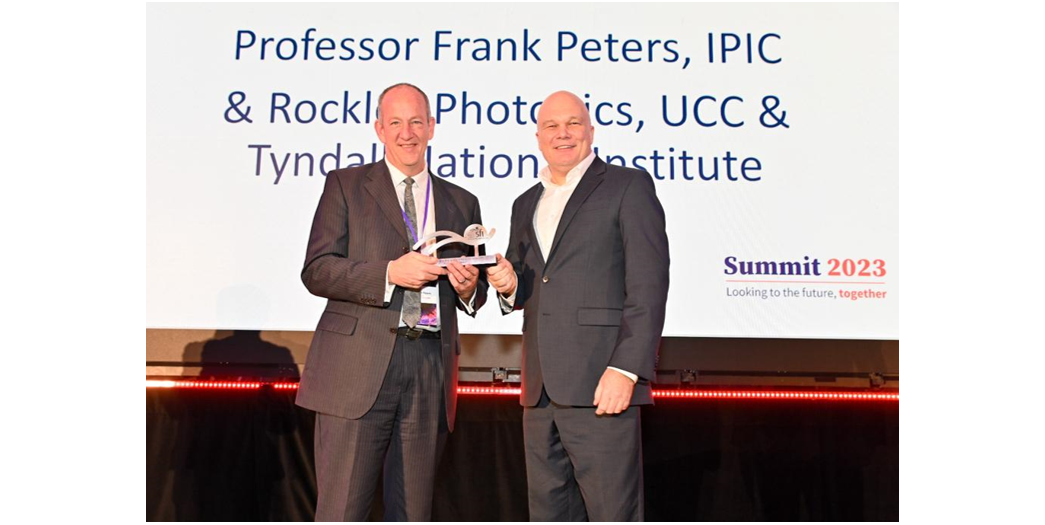 Congratulations to Professor Frank Peters, School of Physics, UCC, Tyndall National Institute and the head of the Integrated Photonics Group at IPIC who will be awarded the SFI Industry Partnership Award 2023 today for IPIC's partnership with Rockley Photonics.
The SFI Awards celebrate outstanding researchers funded by SFI who have contributed greatly to scientific progress or had a highly significant scientific breakthrough.
Professor Peters has over 30 years' experience in photonics research, including 12 years in industry, filing more than 80 patents. He has been part of three start-ups including, most recently, Rockley Photonics and the creation of the Irish research division of Rockley. Rockley's ground-breaking short-wave infrared biosensing solution unlocks unique spectra-based biomarkers enabling insights into personal health and well-being and enables continuous monitoring of critical biomarkers through a wearable device.
Professor John Cryan, UCC Vice President for Research & Innovation, said:
"For his long-term dedication to photonics research and innovative solutions relating to the design and use of photonic devices and high speed photonic integrated circuits, Professor Frank Peters' is a deserving winner of the Industry Partnership award. This award will continue to drive momentum in UCC Futures – Quantum & Photonics, and further enhance UCC's established research in this area."