News
News
Publication of the year award 2020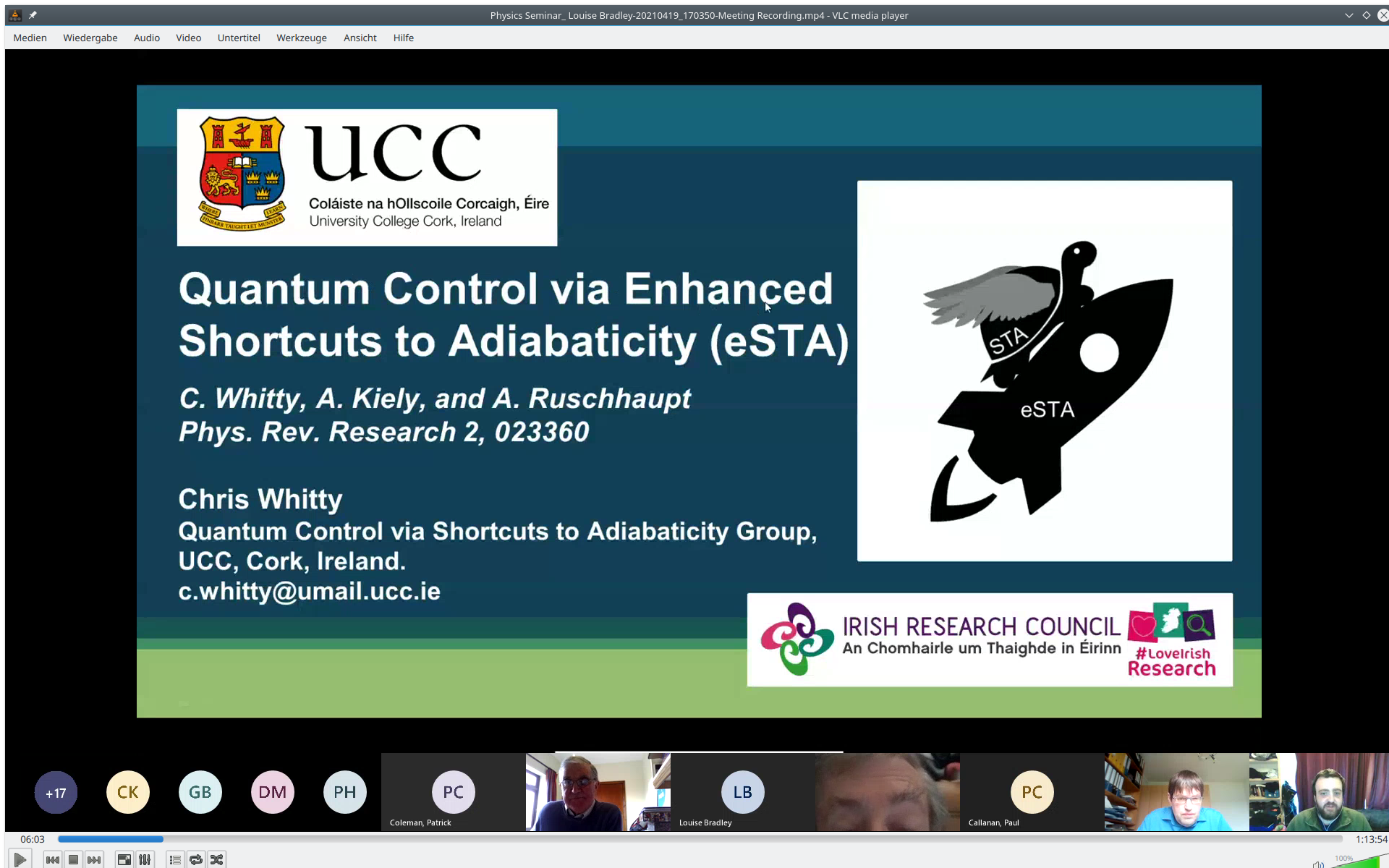 Monday, 19 April: Chris Whitty (PhD student in the research group of A. Ruschhaupt) has received the award for the publication of the year 2020 by the Department of Physics.

Publication details: C. Whitty, A. Kiely and A. Ruschhaupt, "Quantum control via enhanced shortcuts to adiabaticity", Phys. Rev. Research 2, 023360 (2020).
https://doi.org/10.1103/PhysRevResearch.2.023360
Huge congratulations to Chris on this acheivement!