News
News
Save the Date!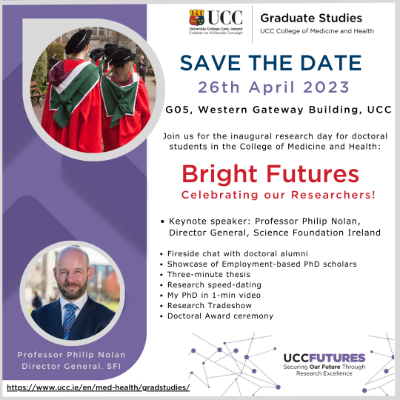 "Bright Futures: Celebrating our Researchers", on Wednesday 26th April 2023 in G05, Western Gateway Building, UCC.
The Postgraduate Student and Graduate Studies Committees in the College of Medicine and Health invite you to the inaugural Research Day for doctoral students:
The theme of the day is a celebration of research achievement in the health sciences.
'Bright Futures' reflects the vision of UCC Futures to inspire, engage and enable our researchers to create the future.
Registration will open in the coming weeks. Further information can be found here.