Our Technical Team
Our Technical Team
Digital Content and Technical Director

Ronan O'Shea
Ronan is a Lighting Designer, Filmmaker and Technical Consultant based in Cork City, Ireland.
Originally from Killarney in Co. Kerry, Ronan graduated in 2019 with a Bachelor's degree in Film and Screen Media (Hons) specialising in Lighting Design and Directing from University College Cork.
Ronan has a wealth of knowledge in all aspects of technical theatre and filmmaking and is often called upon to oversee the implementation of arts projects from concept to reality. Contact him at www.ronanoshea.ie
Ronan's main love is Lighting Design. He is a Lighting & Controls Specialist for 3LR Design Inc. A global architectural lighting design firm based in North Carolina. See www.3lrdesign.com
Ronan is the proud recipient of the ETC Fred Foster Mentorship Award 2019/2020.
His lighting design credits include Joseph and his Amazing Technicolour Dreamcoat (dir. Peter Kennedy, I.N.E.C. Arena, 2020), ELECTRA (dir. Aideen Fox, KINO Cork, 2020), Woman and Scarecrow (dir. Megan O'Connor, Granary, 2019), Straight On 'Til Morning (dir. Aoife Commons, Theatre Development Centre, 2019) and The Things I Could Never Tell Stephen (dir. Aidan Fitzgerald, Granary Theatre, 2018). He also won 'Best Lighting Design' for The Children's Hour (dir. Aideen Fox, Granary Theatre, 2018).
Photo: Célem Deegan
Graphic Designer

Orla King
Orla King is a Graphic Designer based in Dublin, Ireland.
She graduated from the National College of Art and Design in January 2021 and currently works as a freelance designer. She is a member of Dublin based design collective No Bad News.
She works in a variety of disciplines, from branding, typography, editorial design, packaging and advertising. Her process is conceptual yet practical with a focus on research-driven design that functions and resonates with audiences.
Technical Team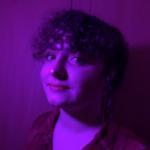 Ilsa Flynn
Ilsa Flynn is a final year BA Film and Screen Media Student at University College Cork. Ilsa has had a passion for filmmaking from a young age. She was involved with several projects run by County Wexford Youth Film Project from the years 2013 to 2017. Many of these received great critical acclaim including The Quest for Wifi which was awarded third place at the 2017 Beijing Youth Film Festival. She was also involved with Bandages and Bullets (2016) screened at the Enniscorthy 1916 Rising Centenary parade.
Ilsa's directorial debut Weight (2019) was screened at the 2019 Fastnet Film Festival where it was also received with high critical acclaim. She now continues to direct short films, music videos, and video pieces for her spoken word poetry.
She is intensely imaginative and driven, and hopes to bring these qualities as a part of Draíocht for the Out of Orbit festival.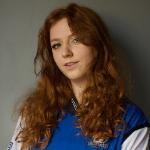 Isabella Dogliani
Isabella Dogliani is a multi-disciplinary artist, who has exhibited in multiple group exhibitions in London and Glasgow, including Gallery 46, Webster's Theatre and Civic House. Isabella studied at Central Saint Martin's and Universität der Künste Berlin where her visual arts practice developed. In 2020 she graduated from The Glasgow School of Art with her Bachelor's degree in Sculpture and Environmental Art. Her early involvement in performing arts continues to inform her practice, which has underlying themes of playfulness, the everyday and humour. As part of her final year, she produced and directed an original musical, which was performed by a community cast at Platform Theatre, Glasgow. She has worked and continues to work on a variety of arts projects, including East London Metropolitan Opera's community interpretation of Johann Strauss's Die Fledermaus 'Bat Out of Hackney' and up and coming projects with Out of Orbit and Cork Midsummer Festival.
https://www.isabelladogliani.com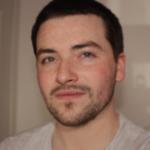 Jamie Wade
Jamie Wade is an independent filmmaker currently in his final year of studying Film and Screen Media in the University College of Cork. While studying Film and Screen Media, he has been involved in a diverse range of creative media projects, including short narrative films, comedic sketches, music videos, and documentaries, where he has undertaken a variety of different roles. In 2020, Jamie was the cinematographer, producer and co-director of a music video for Jossle, a local Cork musician. The video was made during the Covid-19 lockdown on an extremely low budget and was featured at the Dublin International Film Festival in the First Frame event. In 2019, Jamie shot B-Roll, set up and assisted in conducting an interview for a short documentary exploring the history of the Old Head Lighthouse in Kinsale, Cork. Jamie also has experience in screenwriting, video editing and post-production.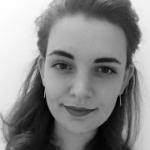 Naoise Collins
Naoise Collins is a paramedic intern with a degree in Physiology and a keen interest in photography. She is a former member of the Dublin University Photography Association, having exhibited her work at their end of year exhibition in 2018. Naoise's work is mostly focused on capturing Irish landscapes and strong women. This year she has produced promo pictures and cover art for Bone House, the new single from étáin, as well as moving into videography with the soon to be released music video for Bone House and the creation of the Draíocht video trilogy.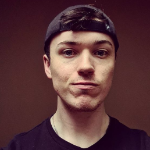 Nicholas Keniry
Nicholas Keniry is a final year Film and Screen Media student at UCC, and has worked on various student productions such as the short drama films A Grave Conversation, Lost Boys and Bench Boy and the short documentary Transparency. His main interests in filmmaking lie in screenwriting, directing and editing, and his research interests include cyberpunk and queer cinema.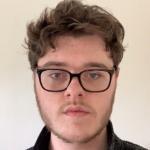 Robert O'Sullivan
Robert O'Sullivan is a final year Film and Screen Media student in University College Cork, also studying English as a minor subject in his degree. With a passion in filmmaking and the creatives sectors dating back to childhood, Robert has been making and editing his own home videos from a young age and has continued to grow within UCC when given the opportunity to work with more sophisticated equipment and talented collaborators. Projects he has worked with over his time at the university have screened at local film festivals around Cork. He prizes the qualities of a unique point of view, collaboration and a willingness to take risks above all else in his approach to the arts.