People
People
Brietta Kerins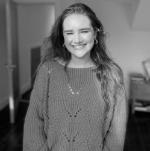 Brietta Kerins is a current MA student of Arts Management and Creative Producing at University College Cork. Brietta completed a BA in Music and English at UCC and has a strong passion for all things creative and musical. As a composer and pianist, Brietta has been heavily involved in music of all kinds from a young age and her musicality continued throughout her University education where she practiced as a jazz pianist. Brietta's improvisatory skills have lifted her to new heights both as a songwriter and composer and her desire is to enrich any setting through the power of music. Along with musical finesse, Brietta has a strong aptitude for public speaking, writing, theatre, and marketing. Previous and notable achievements include gold medal distinction at the Irish Board of Speech and Drama and curated performances of original compositions for both formal and private functions. Ultimately Brietta knows that she belongs at the heart of creative action.
Déirdre Ní Mheachair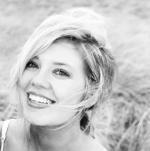 Déirdre Ní Mheachair, a current student of the MA in Arts Management and Creative Producing at UCC, is a professional musician who hails from Dublin's Northside and is now living in West Cork. Performing extensively both in Ireland and abroad, Déirdre has taken the stage in the UK, the Netherlands, Germany, Switzerland, Russia, China, Azerbaijan, Israel and the USA. Musical highlights for Déirdre include her performance for HRH Queen Elizabeth II during the landmark royal visit to Ireland and at the Kremlin Palace in Moscow. Déirdre has a BA honours degree from the renowned Irish World Academy of Music and Dance at the University of Limerick.Emerging into the professional world of production and management, Déirdre has a strong desire to excel in the events and entertainment industry, driven to become a successful event manager and to produce events both engaging and memorable.
Diana Shepherd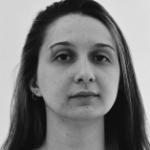 Diana Shepherd (she/her) is a movement artist/curator from Illinois, USA. She received her BFA in Dance from the University of Illinois at Urbana-Champaign. A dance teacher for over 10 years in Germany, the U.S.A. and Ireland at various studios and schools, Diana completed a Master of Arts in the Performing Public Space programme at Fontys University of Applied Sciences in Tilburg, Netherlands in 2019. Her final project entitled 'Catresponse' dealt with the issue of street harassment and created a physical outlet for victims. Currently, Diana is a Master's student at University College Cork in the Arts Management and Creative Producing programme and is focusing on her curation and production projects. Diana is interested in public space, gender roles and boxes.
Photo: Criz Cors
Elizabeth Black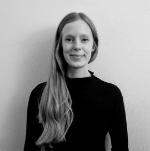 Elizabeth Lenora Black's keen love for the arts manifested in the fields of Iowa, and was expressed in such ways as creating mini stages from cereal boxes and laying in roses wearing her great aunt's old dresses. This enthusiasm continued throughout her formative years where she was avidly involved in visual arts, theatre, music, storytelling, and dance. Graduating in 2013 with a Bachelor's degree in Studio Art from St. Catherine University in Minnesota Elizabeth has since worked and volunteered in several non-profit and arts organizations, such as the Walker Art Center, Minneapolis-Saint Paul Film Society, and the Guthrie Theater. Elizabeth also has been a part of various freelance projects, including co-curating cross media exhibitions and assisting with film productions. Currently she is pursuing a Masters in Arts Management and Creative Producing at University College Cork, furthering her commitment to the generation and facilitation of the arts and implementing interdisciplinary collaboration.
Heather McGrath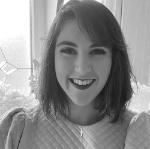 Heather McGrath is a pop vocalist, songwriter, classically trained Mezzo Soprano, composer and emerging creative producer from Tramore, Waterford. Graduating in 2019 with a first-class honours in Music majoring in Performance and Composition from Waterford Institute of Technology, Heather is currently completing a Masters in Arts Management and Creative Producing at University College Cork. Surrounded by music from a young age, she decided to combine her guitar skills with her natural aptitude for lyrical songwriting. She released her debut single "Intoxicate Me" in September 2018, recorded in Camden Recording Studios Dublin with Cian Boylan and Conor Brady, becoming a published IMRO artist. With this came great success, as she reached the top ten of IMRO's Christie Hennessy Song Competition, headlined shows in Waterford for the Imagine Arts Festival and attained airplay from Ireland and the UK. An eternal optimist intertwined with a dash of quirkiness, a sprinkle of tenacity, and a dollop of creative intuition, Heather looks forward to combining her passion for music, the arts and communication with artistic flare in the future.
Karen McCabe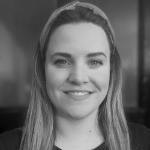 Karen McCabe is a current MA student of Arts Management and Creative Producing in University College Cork. Karen completed her degree in Business and Political Science in Trinity College Dublin and has since worked as a Consulting Analyst. Karen's passion for theatre started at a young age and developed through her many performances in musical theatre, pantomimes and plays. Highlights include Annie (Venue Theatre Ratoath), Jesus Christ Superstar (Solstice Theatre Navan), West Side Story (Ratoath College), Red Riding Hood (Venue Theatre Ratoath), Jack and the Beanstalk (Venue Theatre Ratoath), DNA (DU Players Theatre), and The Centre Cannot Hold (DU Players Theatre). As a member of DU Players in Trinity College, Karen was given the opportunity to become involved behind the scenes where she wrote, directed and produced Enjoy Your Stay (DU Players Theatre) (2017). Production and stage management credits include If I Am (DU Players Theatre) by Liam Forbes, and Anton Chekhov's The Bear (DU Players Theatre). She is inspired by the power of imagination and the creative methods used to tell stories and hopes to bring that to her event Draíocht for the Out of Orbit festival.
Katerina Mullalli
Katerina is studying Arts Management and Creative Producing (MA) at University College Cork, enhancing her knowledge and maximising her vision to contribute to the arts sector. Embracing the simple life through the continuous flow of spiritual and physical development, she has always been surrounded by family, friendship, and community values. Passion for the arts played a huge role in Katerina's personal development through her involvement in different artistic outlets such as music performance, choir, and painting. Complementing her instinctive artistry , Katerina graduated from Ionian University, Greece as a specialist in Music Education. On completion of her internship in Ireland and impressed by the uniqueness of Irish culture and the potential in the arts landscape, Katerina made the decision to build her future here. Her aim is to embrace a positive life approach with enthusiasm, love, and creativity.
Mary O'Donnell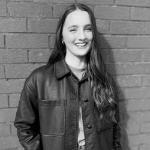 Mary O'Donnell is a traditional musician, teacher and an aspiring producer from Laois, Ireland. Having developed a passion for traditional music as a child, she pursued a BA in Music and Geography and Bachelor of Music in University College Cork with a full scholarship for Creative and Performing Arts under the Quercus Talented Students' Programme, funded by Ford. She was also awarded the Dónal 'Doc' Gleeson Award, Comhaltas Ceoltóirí Éireann Scholarship and Gradam Sheáin Uí Riada for performance and ethnomusicology during her studies. Mary played a significant role in producing UCC's Traditional Music Festival between 2017 and 2020, and has represented the Department of Music and the Quercus Talented Students' Programme at several high-profile events both in Ireland and internationally. With her experience based largely in traditional music, Mary hopes to expand her work with artists from all genres in platforming all the cultural output that Ireland has to offer, producing an authentic representation of the Irish music landscape.
Sadhbh Barrett Coakley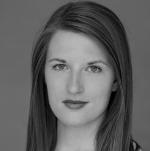 Sadhbh is a free-lance producer, stage manager and actor. She holds a BA in Theatre and Drama Studies from CIT Cork School of Music and completed the Smock Alley Creative Producers GENERATOR training programme 2016/2017. Sadhbh is Co-artistic Director of ALSA Productions. ALSA Productions were Artists in Residence at MTU Cork School of Music (2017-2019) and Artists in Residence in Corcadorca's Theatre Development Centre (2018 - 2020). With ALSA Productions, Sadhbh has produced Swim/Stroke at Clonmel Junction Festival and Cork Midsummer Festival and Tall Tail at Cork Midsummer Festival 2019 as well as at Graffiti Theatre and the Everyman Cork 2019. Recent free-lance producing credits include This Girl Laughs… for Graffiti Theatre Company and Blackwater Babble for BrokenCrow.
Sarah McBrien
Sarah McBrien is a producer, writer and photographer from the west of Ireland. Holding a BA in English, New Media and Cultural Studies from the University of Limerick, she has produced a short film in the Netherlands and her editorial and commentary writing has been published in Irish LGBT Weddings magazine and the Limerick Leader newspaper. With a rich academic and practical background, Sarah is passionate about projects involving cultural history, environmental sustainability, the platforming of marginalised voices and increasing arts accessibility. For Out of Orbit, she will explore aural and visual storytelling to seek connections through time and place.
Tara-Anne Smyth
Tara-Anne Smyth is a choreographer, dancer, and emerging producer living in Cork, Ireland. Her artistic interests include choreography in all its forms, ranging from dance to fashion show curation. While completing a BA in Communication Studies at Dublin City University, Tara became heavily involved in DCU society life, spending 3 years on the Dance Committee where she choreographed for the DCU Dance Contemporary Squad and planned several successful events for the society. Her achievements include placing with the DCU Dance Contemporary Squad at the 2019 Dance Intervarsities and spending 2 years choreographing for the DCU Style Fashion Show at the Helix, the latter greatly inspiring her event for Out Of Orbit. Tara loves to envision and facilitate new ways to express creativity and is passionate about combining artforms to create new concepts.
Tracy O Keeffe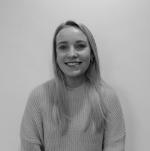 Tracy O Keeffe is a performer, musician, trained vocalist and emerging creative producer from Tralee, Kerry. Tracy holds a BA in Music and Psychology from University College Cork. Tracy is currently completing her Masters in Arts Management and Creative Producing in UCC. Captivated by music and theatre performance from a young age, Tracy's love of the arts began and continues throughout her performances in musical theatre productions, plays, cabaret shows and pantomimes. Previous musical theatre roles include Cosette in Les Miserables (Siamsa Tire, Tralee), Johanna in Sweeney Todd ( Siamsa Tire, Tralee), Christine Daae in The Phantom Of The Opera (Munster Premiere - Siamsa Tíre, Tralee) and The Wife in The Things I Could Never Tell Stephen (European Premiere - Granary Theatre, Cork). Tracy is eagerly anticipating her producing debut with Out Of Orbit Festival, and looks forward to using her creativity and artistic visions to grow as an artist and expand within all areas of the arts industry in the future.