MA in Theatre & Performative Practices
MA in Theatre & Performative Practices
Masters in Theatre and Performative Practices - 2023/24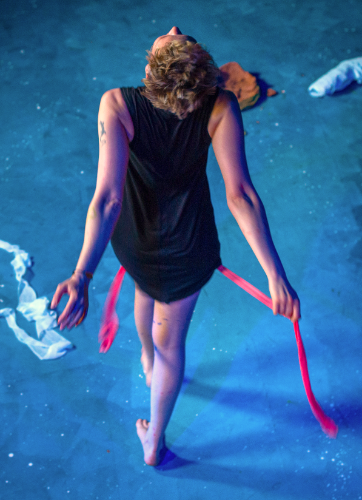 Do you want to challenge yourself to expand your understanding of theatre and performance? Do you have a passion for difference on stage? Do you want to immerse yourself in an exciting post-graduate environment where your unique perspectives, contributions and creativity are valued, expanded, and refined? Do you want to plunge into and develop new ideas about theatre and performance? Or, do you want to experiment with how to make performance – in the widest sense – that address neglected themes – maybe crosses disciplines – and through so doing, reach new audiences in new ways with effervescent yet challenging material? Then this programme is for you.
For details on programme content, see:
Our department
Any way you take it, working inside one of the most unique and daring theatre departments in Europe will help you refine your thinking, enhance your practice, and re-imagine your future. Our connections inside and outside the theatre industry are broad and engaged. And, the situation of this programme alongside our MA in Arts Administration and Creative Producing means real opportunities to collaborate with budding professionals who enable, work to finance, and structure the performance 'business' of the future.
Programme Leader
The programme will be led this year by Yvon Bonenfant, PhD, Head of Department, Theatre. Yvon is a specialist in voice, difference, devising, queerdom, audience reach, and unusual performance-making methods and outcomes. He both makes work and produces theory. Teaching and research staff on the team include contributors from across the department and guests. www.ucc.ie/theatre/
Entry requirements
Applicants will normally have an honours primary degree (2H2 or above), and should be able to demonstrate an established commitment to theatre and / or performative practices.
Applicants with significant professional-level performance practice or interdisciplinary art experience will also be considered.
Applicants will be asked to attend a workshop and/or interview with staff from Drama and Theatre Studies. Screen arrangements may be made in the case of applications from international students.
See more about entry at www.ucc.ie/cke26/
International students are very welcome. See www.ucc.ie/international/
How to apply
See https://www.ucc.ie/en/cke26/ for instructions
Contact us: