Brenda Hollweg
Brenda Hollweg
The Political Work of Mourning: Personal Essay Films by Women
I am currently developing a monograph on essayistic film practices by women, with the working title Encounters in the Feminine: Women–Essay–Film. As an intimate, performative and self-reflective form of documentary filmmaking, many essay films by women make use of autobiographical details to set up a larger scene from which self-affection, thought, self-othering and also new voices, new subjectivities can co-evolve. Think of Hito Steyerl's November (Germany, 2004), Bingöl Elmas' My Letters to Pippa (Turkey/France, 2010), Sarah Turner's Perestroika (UK, 2009) and Perestroika: Reconstructed (UK, 2013) or Laurie Anderson's Heart of a Dog (USA, 2015), to name only a few. Stories of kinship or friendship are thereby often intricately entangled with larger feminist-queer-postcolonial projects. Personal archives of image and sound can become documents of a particular time and political moment. In the films I will be talking about family secrets, typically related to the death of the mother or grandmother or the death of a friend, appear to form trigger moments for the filmmaker to leave her own home or country and go on an extended essayistic enquiry, for instance across Europe but also beyond, to investigate forms of violation against women's bodies or existence or other forms of political oppression and violence, which the death of this beloved person brought to the surface. Surpassing the individual story, some of these films engage with the larger political unconscious of a specific region, country, system. Essay films, perhaps in more pronounced ways than the autobiographical film per se, invite their viewers/listeners to actively participate in the digging, uncovering, disclosing or simply co-creating of such lingering secrets, repressed 'truths' or silenced knowledges from the past or present. In their 'essayist-ing', these films recall the slow, affective and often painful practice of 'working through' (Freud), allowing both for acts of personal mourning and broader political, emancipatory work.


Talk
View Brenda's talk 'The Political Work of Mourning: Essay Films by Women' here.


Biography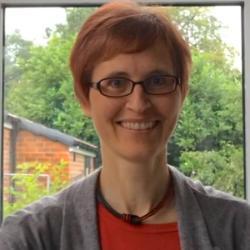 Brenda Hollweg is Research Fellow in the School of Fine Art, History of Art and Cultural Studies at the University of Leeds. She has published on contemporary documentary and the cinematic essay, including the works of Patricio Guzman, Kathy High, Agnès Varda and Olivier Zuchuat. She co-edited a volume on World Cinema and the Essay Film (EUP, 2019, with Igor Kristić), focusing on the labour of essayistic film practice in transnational contexts. In her current work she explores the manifold ways contemporary women artists and filmmakers engage with the malleable mode of the essayistic to resist systemic forms of violence in affective, aesthetic and thus also political ways. In March 2021, she published Days In Between (Hatje Cantz), a comprehensive art book on Marianna Christofides and her long-term essayistic project across different media.