News
News
The N.I.C.E. Italian Film Festival Ireland, May 18th-22nd.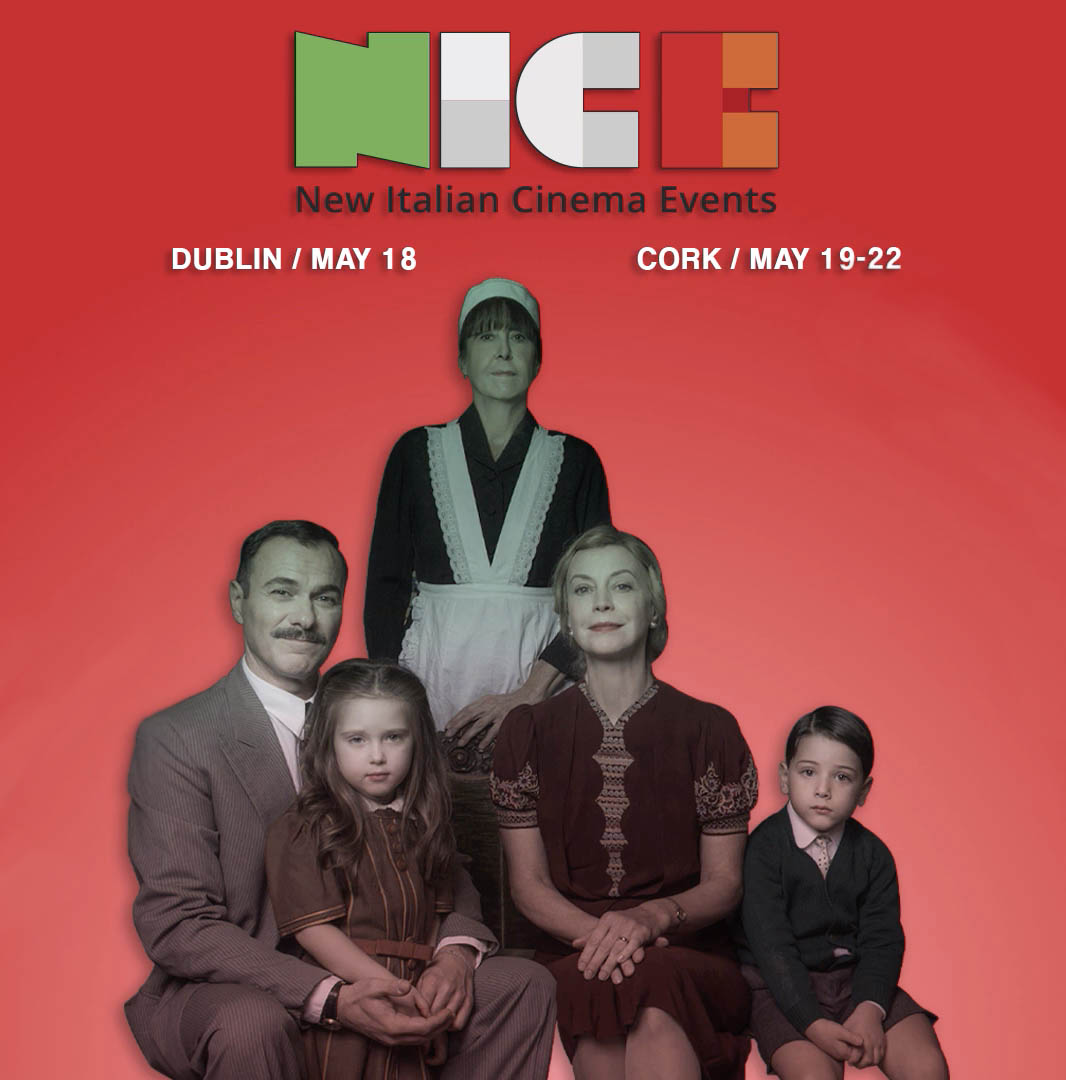 The N.I.C.E. Italian Film Festival Ireland, the first Italian film festival in Ireland, will feature 8 films among the most relevant in contemporary Italian cinema. The films will be screened at the GATE Multiplex Cinema in Cork between 19th and 22nd May.
The Festival will be open by the screening (7 pm) of the film "Perfect Strangers" by Paolo Genovese, a film that boasts more than 20 remakes in as many languages around the world.
Films by well established directors and some of the most innovative contemporary Italian filmmakers will follow. Directors and professionals involved in the production of the films will introduce their works and participate in events open to the public. The directors whose films will feature in the Festival include Chiara Bellosi, Giuseppe Bonito, Haider Rashid, Pietro Marcello, Alice Rohrwacher, Francesco Munzi, Alessandro Gassmann, Alessio Rigo De Righis, Matteo Zoppis, Giuseppe Tornatore. Tornatore's film "Ennio" will close the festival on Sunday 22 May at 7 pm.
Festival Homepage: N.I.C.E. Festival Ireland | N.I.C.E. Festival (nicefestival.org)
Link to Festival trailer: N.I.C.E. Italian Film Festival 2022 - Promo trailer - YouTube
Tickets available here: https://cork.gatecinemas.com/event-cinema/italian-film-festival/