News
News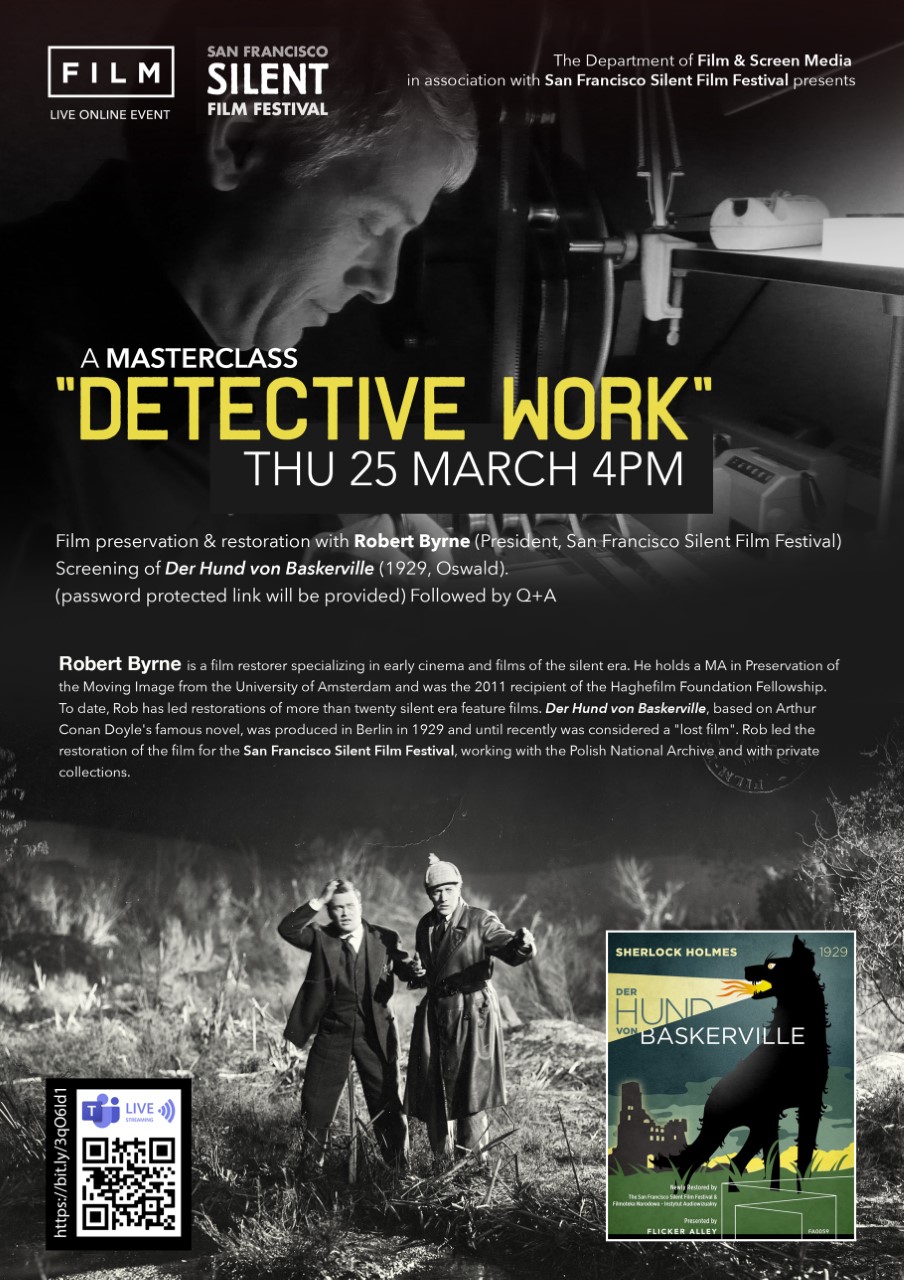 The Department of Film & Screen Media in association with San Francisco Silent Film Festival presents - A Masterclass: "Detective Work", Thursday 25th March @4pm.
Film preservation & restoration with Robert Byrne (President, San Francisco Silent Film Festival)
Screening of Der Hund von Baskerville (1929, Oswald).
(password protected link will be provided) Followed by Q+A
Robert Byrne is a film restorer specializing in early cinema and films of the silent era. He holds a MA in Preservation of the Moving Image from the University of Amsterdam and was the 2011 recipient of the Haghefilm Foundation Fellowship. To date, Rob has led restorations of more than twenty silent era feature films. Der Hund von Baskerville, based on Arthur Conan Doyle's famous novel, was produced in Berlin in 1929 and until recently was considered a "lost film". Rob led the restoration of the film for the San Francisco Silent Film Festival, working with the Polish National Archive and with private collections.
Join the Masterclass on MS Teams using the following link: https://bit.ly/3qO6Id1
All welcome to attend.