MA Student Experience Blog
MA Student Experience Blog
Blog. 'Cork Movie Memories' and My Weekend in Youghal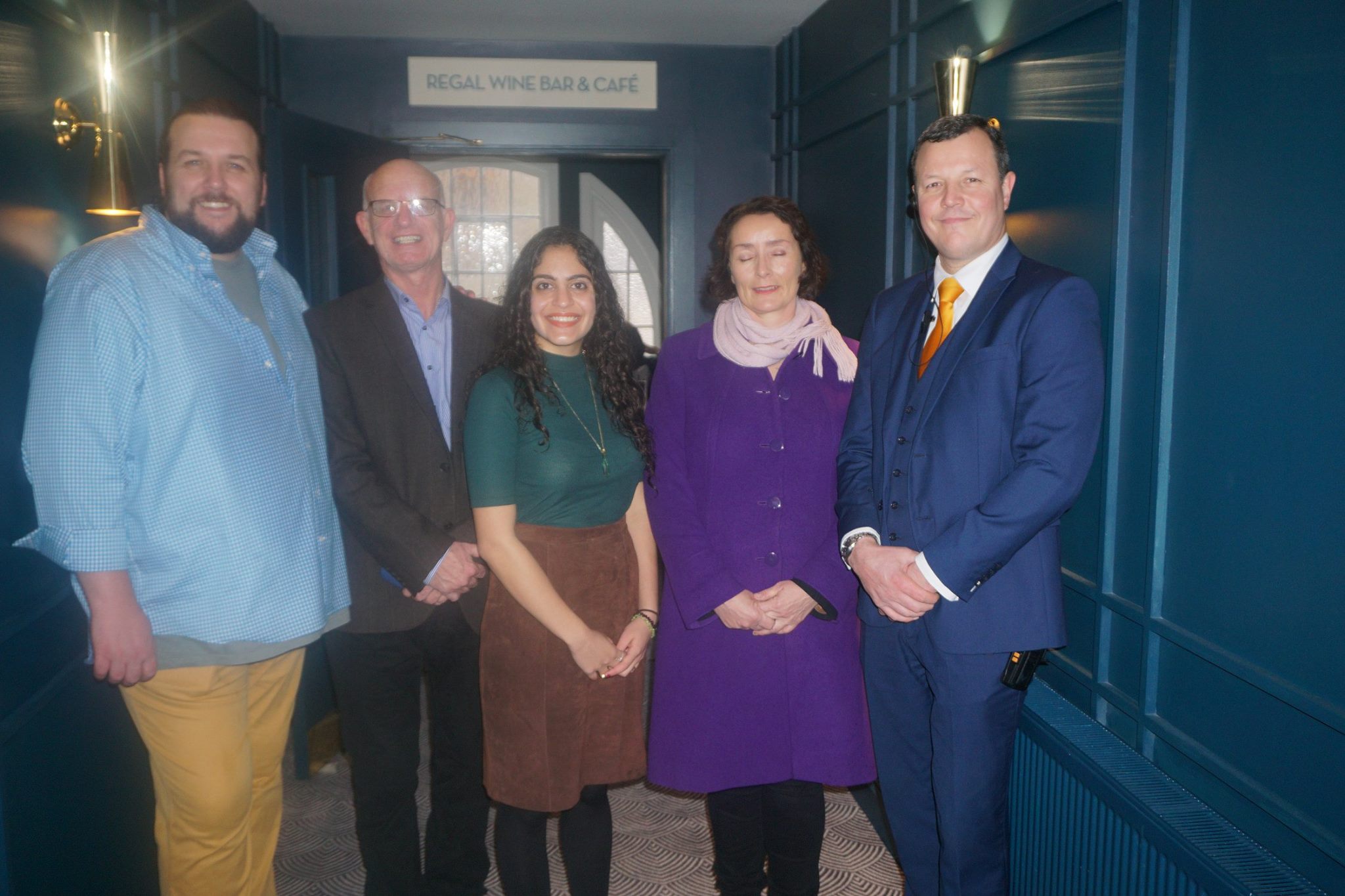 On November 9th and 10th, I accompanied Dr. Gwenda Young and UCC's Film Practitioner Dan O'Connell to Youghal, a small town in East Cork.
This trip was centered around the Cork Movie Memories project (http://corkmoviememories.com/), a Creative Ireland/Cork County Council/UCC-funded project which seeks to preserve Corkonians' memories of seeing films in public spaces, in order to preserve Irish cinematic heritage. Not only was the Cork Movie Memories documentary screened on both Friday and Saturday in Youghal, but members of the Youghal community were also invited to share their movie memories within a memory booth that we set up specifically for the occasion. We decorated the booth to look like an old-fashioned cinema, employing the Orientalist decor that was interestingly--though quite problematically--popular at the beginning of the twentieth century. Michael Hussey, a graduate of the BA programme in Film and Screen Media, also screened his new film, Flickering Ireland, at Saturday's event.
One of the most fascinating parts of the trip was exploring Youghal's important place in Irish history: In addition to being the town where John Huston's Moby Dick (1956) was shot, the first ever stop-motion animation film was made in Youghal by brothers James, Phil and Thomas Horgan. This short film, which can be found online on the IFI Player (https://ifiplayer.ie/the-horgan-brothers-collection-clock-tower-animation/), shows Youghal's distinctive clock tower dancing, impressively moving side-to-side and upside down.
In commemoration of this film, I created an art piece that consists of a glass cube, on which the clock tower dances in a different direction on each of the four sides. On the top pane of the cube, I painted a silver and gold clock reminiscent of the one on the tower. It was rewarding to present this piece to community members in Youghal, especially considering the presence of several descendants of the Horgan brothers.
Wherever I've lived, I have always endeavored to participate in some form of community engagement. I was initially disappointed about not having enough time to volunteer in Cork, but it felt like a form of engagement to aid in the setup of the Cork Movie Memories roadshow and to create an art piece that further immortalizes Youghal's important place in cinematic history. I was delighted to spend both days in Youghal, assisting in a project that I believe in, and am glad to have seen and learned more about the county I've made home.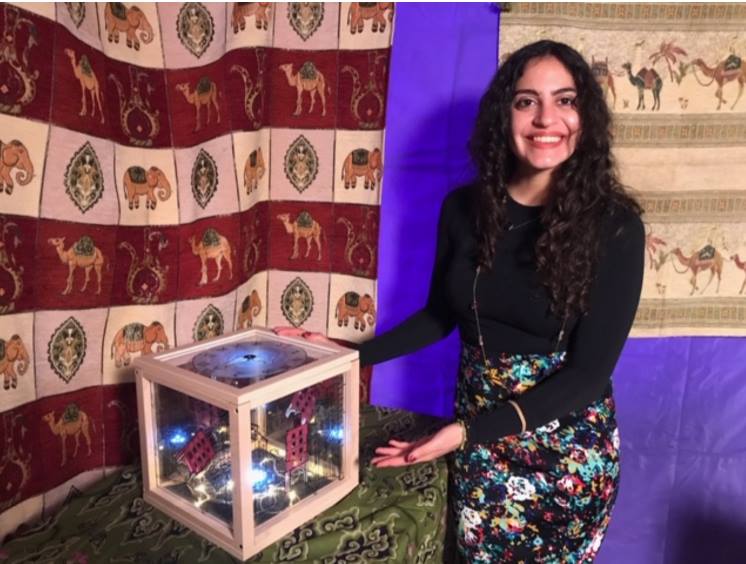 Image courtesy of CRY 104FM Youghal