News Archive 2021
News Archive 2021
Dr Harriët Schellekens embraces remote conferencing and hybrid work opportunities to communicate research findings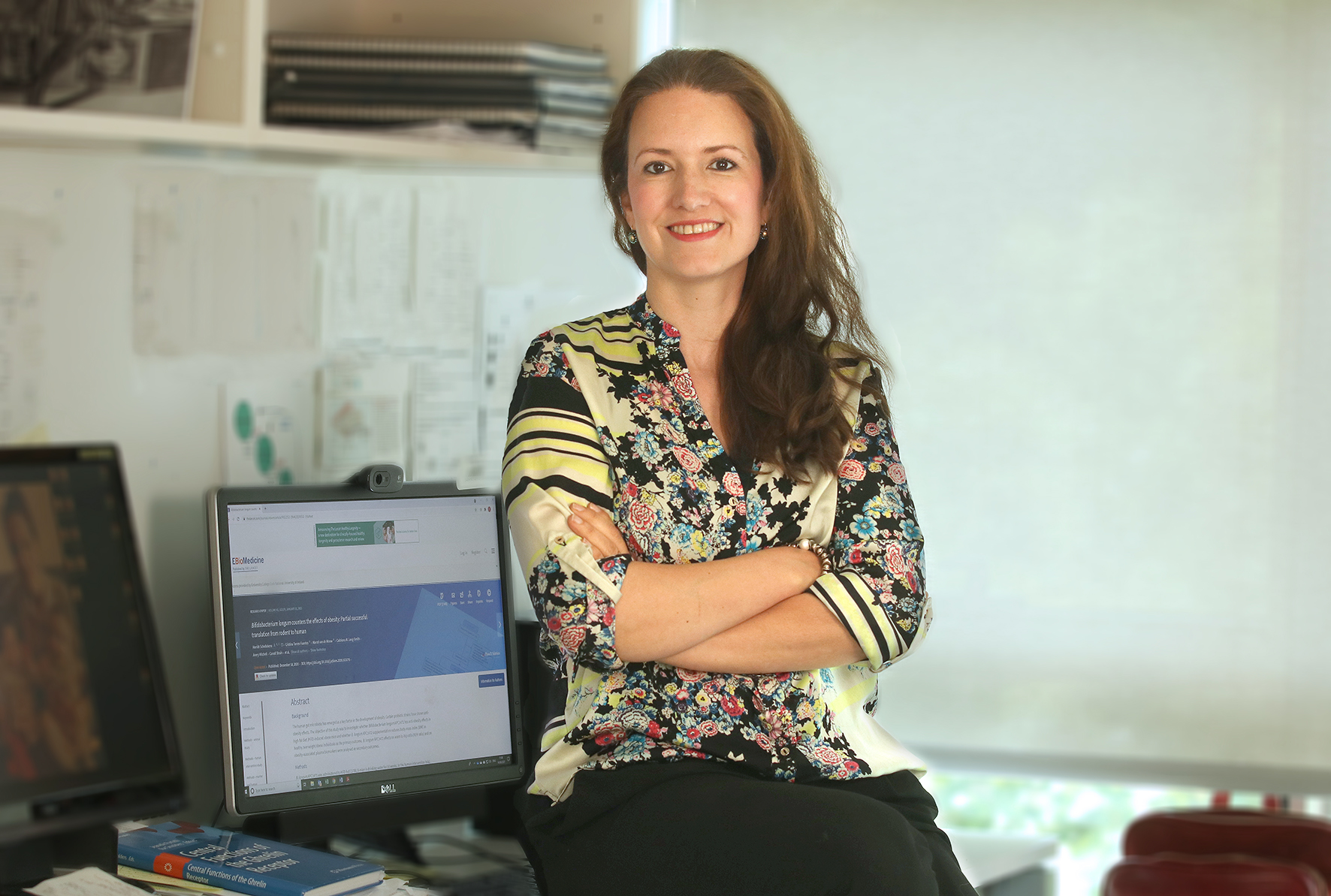 The legacy of the Covid-19 pandemic on the workplace has not all been doom and gloom. For Dr Harriët Schellekens the additional opportunities offered by hybrid work, online conferencing in virtual events and delivery of remote online talks, has meant a very productive summer of research dissemination, all while juggling the commitments of a family of three young children.
Dr. Schellekens presented research findings on her work 'Translational anti-obesity effects of Bifidobacteria Longum APC1472 in high-fat-diet fed mice and overweight/obese' to international scientific audiences speaking at five invited meetings, symposia, congresses and webinars. Along with colleagues Professors Cryan, Dinan and Stanton, Dr Schellekens identified a novel isolated bacterial strain, Bifidobacterium longum APC1472, which was able to reduce fasting blood glucose level, normalize active ghrelin levels and reduce the cortisol awakening response, which are dysregulated in obesity humans.
The research was also presented in a poster in the 8th edition of the International Human Microbiome Consortium Congress (IHMC) 2021, 27-29th June, 2021. And Dr Schellekens also took part in an Expert Panel Discussion in Emerging health opportunities for probiotics & prebiotics at Probiota Americas 2021, June 15-17th 2021 (Virtual online)
Dr Schellekens is a lecturer and Principal Investigator in the Department of Anatomy and Neuroscience, and funded Investigator in APC Microbiome Ireland.
Link to publication: Lancet EBioMedicine Research paper: Bifidobacterium longum counters the effects of obesity: Partial successful translation from rodent to human. https://www.sciencedirect.com/science/article/pii/S2352396
Photograph B.Riedewald