News archive 2017
News archive 2017
Third & fourth year Neuroscience students explore 'Gut Instinct' at Glucksman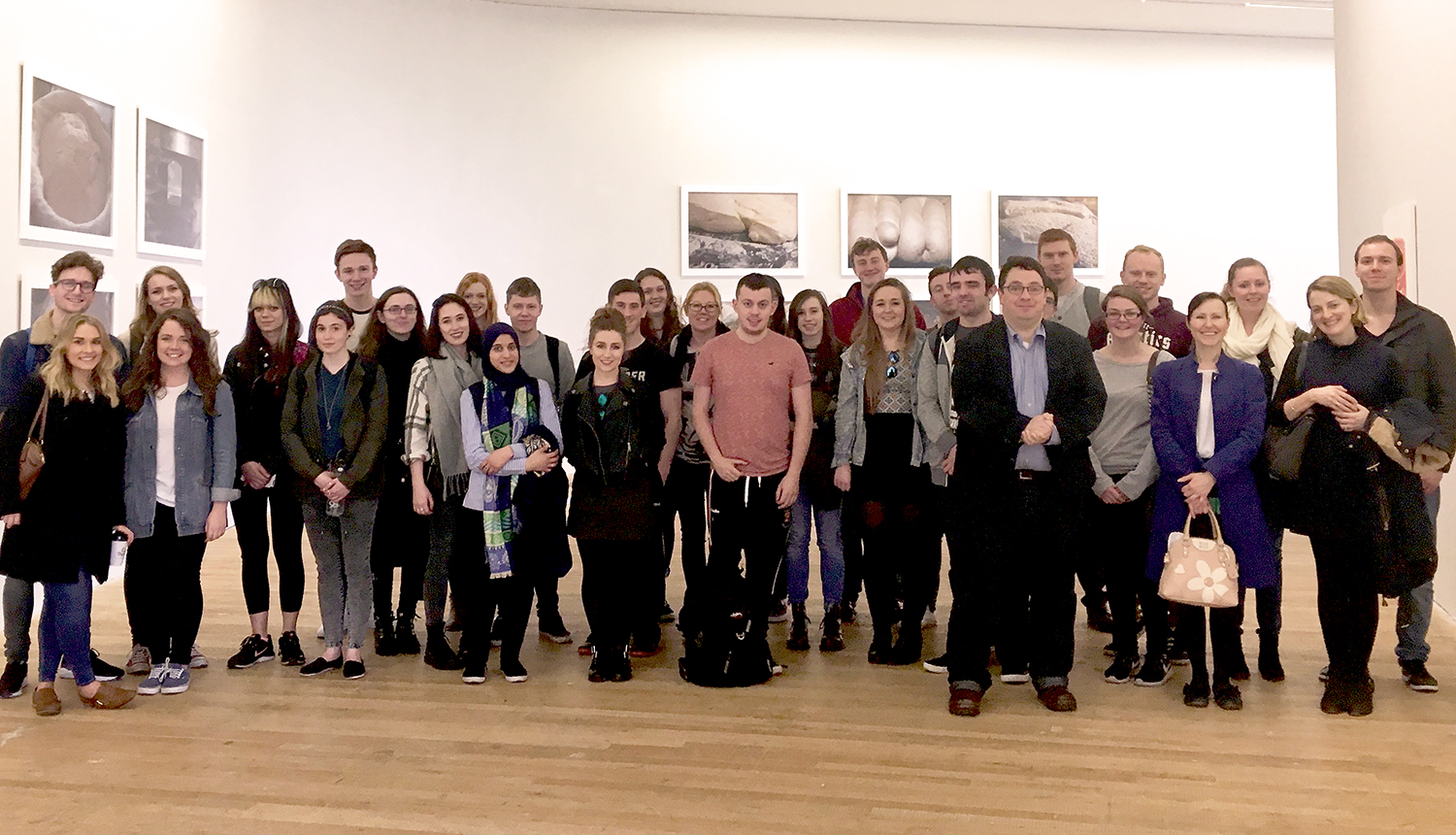 Under the guidance of Professor Cryan, and Neuroscience co-ordinators Dr Yvonne Nolan (fourth year co-ordinator), and Dr Siobhain O'Mahony (third year co-ordinator), a large group of Neuroscience students from the department of Anatomy and Neuroscience visited the Glucksman Gallery this week, to to explore 'Gut Instinct: Art, Food and Feeling Exhibition' currently showing.
Gut Instinct: Art, food and feeling draws on cutting edge research by John Cryan, and his colleagues, to explore how digestion relates to our mental and emotional states.
Many thanks to co-curator of the exhibiton Fiona Kearney who took the Neuroscience visitors on an energising tour of the exhibtion.
The exhibiton curated by Chris Clarke, John Cryan and Fiona Kearney in association with the APC Microbiome Institute, features the work of artists Marina Abramovic, Sonja Alhäuser, Domestic Godless, Elif Erkan, Fiona Hallinan, Siobhan McGibbon, Abigail O'Brien, Thomas Rentmeister, and Neil Shawcross.
The exhibition continues until the 19th March 2017
Links: #gutinstinct