News archive 2017
News archive 2017
Dr. Shane Hegarty speaks on struggle at 'FiftyTwoWords' event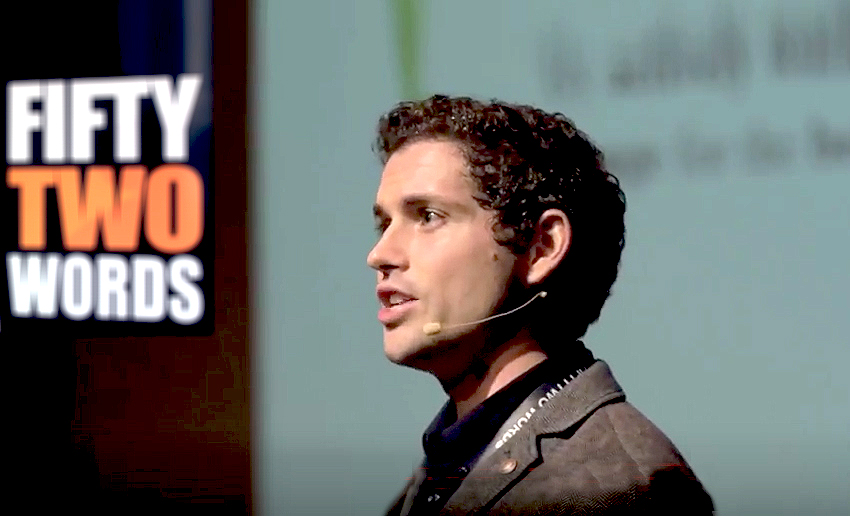 The word 'Struggle' was explored at the dlr Mill Theatre, Dundrum Dublin on the 8th of December 2016. Among the invited speakers was Dr. Shane Hegarty, lecturer and researcher in the Department of Anatomy & Neuroscience.
'FiftyTwoWords' is an Irish based initiative, each event is focused around one word or one theme and its aim is to create an environment that excites and engages participants on a range of diverse topics. In his presentation Dr. Hegarty took an academic approach to explore the word 'Struggle'. explaining how humans create, manage and perceive struggle, and explored the impact of struggle on our lives from a Neuroscience view-point. Drawing on his experiences as a lecturer and researcher in UCC Dr. Hegarty proposed that 'struggle can be a creative force for positive change'.
Link to video of Dr Hegarty's presentation here https://www.youtube.com/watch?v=f9iIKz1YEKU
Link to Fifty Two Words website: www.fiftytwowords.com.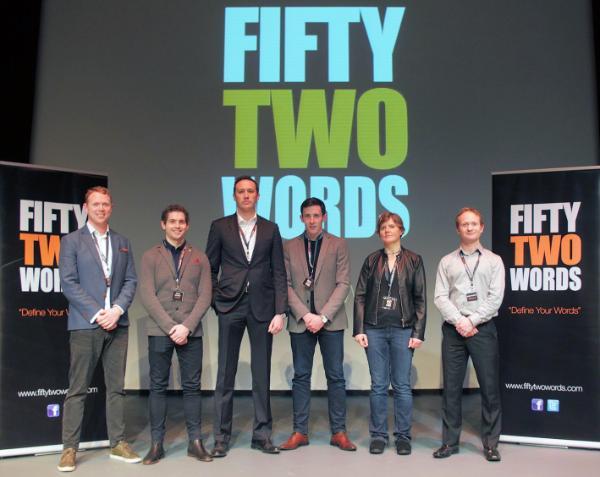 Other speakers on the night included Richard Barrett (Co- founder of Pundit Arena and One-Zero Sport Tech Conference), Philip Quinlan (Infantry Captain with Irish Army and KPMG Management Consultant), and Sandra Irwin Gowran (Yes Equality Campaign and Educate Together).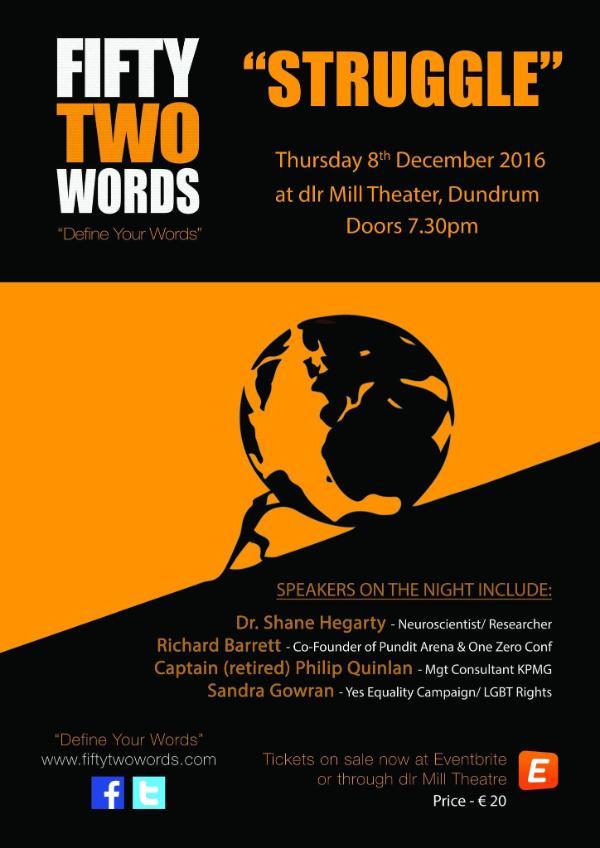 ‌