News 2023
News 2023
Celebration for Professor Séamus Davis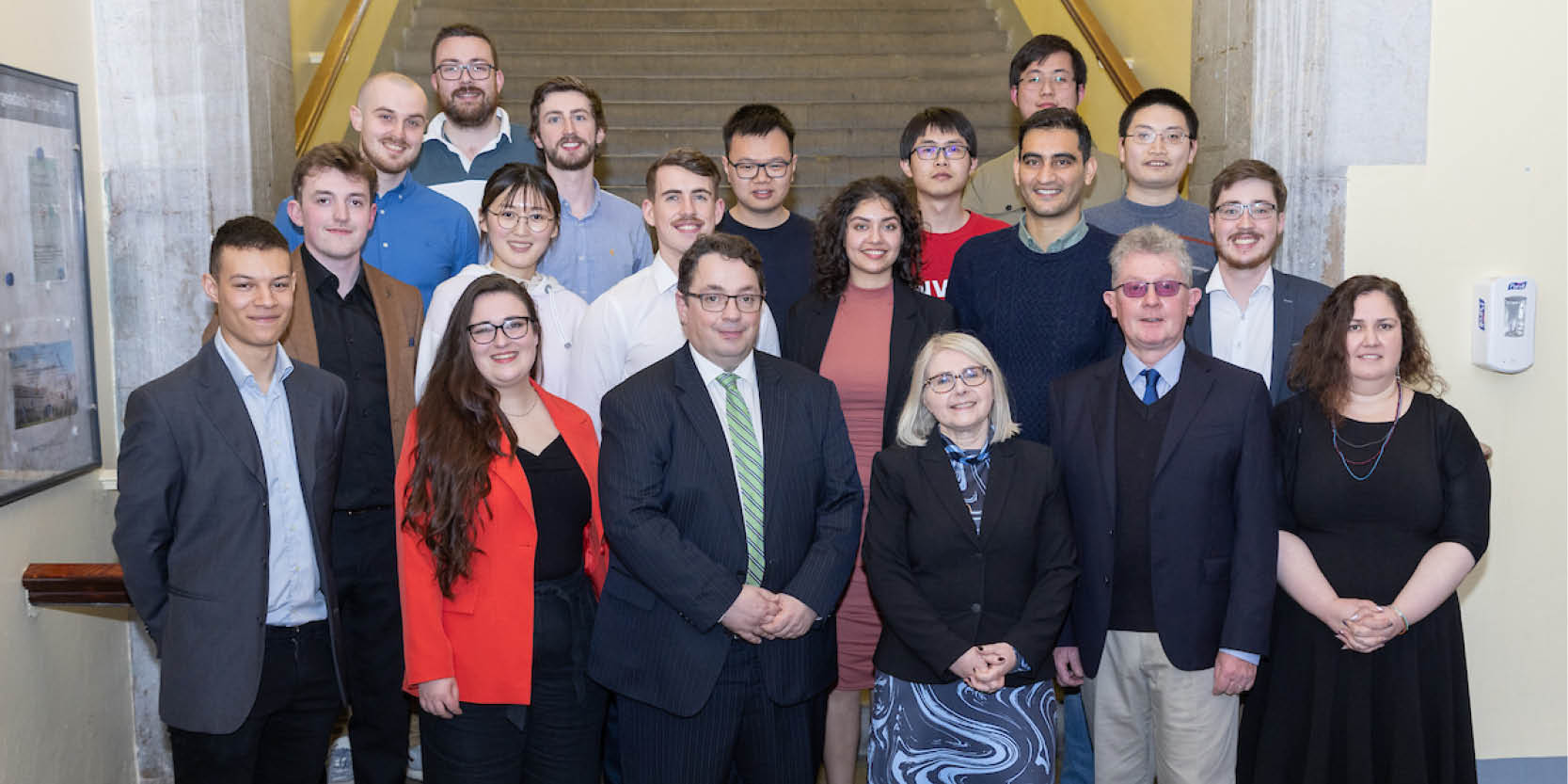 A special reception was held to honour Professor Séamus Davis, School of Physics, on receiving the American Physical Society's Oliver E. Buckley Prize in Condensed Matter Physics.
This is an accolade that recognises 25 years of work and Professor Davis' development of quantum microscopes that allow direct atomic scale imaging of quantum matter existing within advanced materials. The prize has been awarded annually since 1953, and a total of 18 recipients of the Buckley Prize have also won the Nobel Prize in Physics in the past 70 years.
Professor Davis is pioneering a research programme at UCC and Oxford University in a joint appointment supported by Science Foundation Ireland (SFI), that is advancing the field of quantum physics. He and his team have developed a spectroscopic imaging-scanning tunnelling microscope (STM) in their lab in the Kane Building, which is one of just six such machines in the world.