News 2022
News 2022
UCC STEM students represent Ireland at Enactus World Cup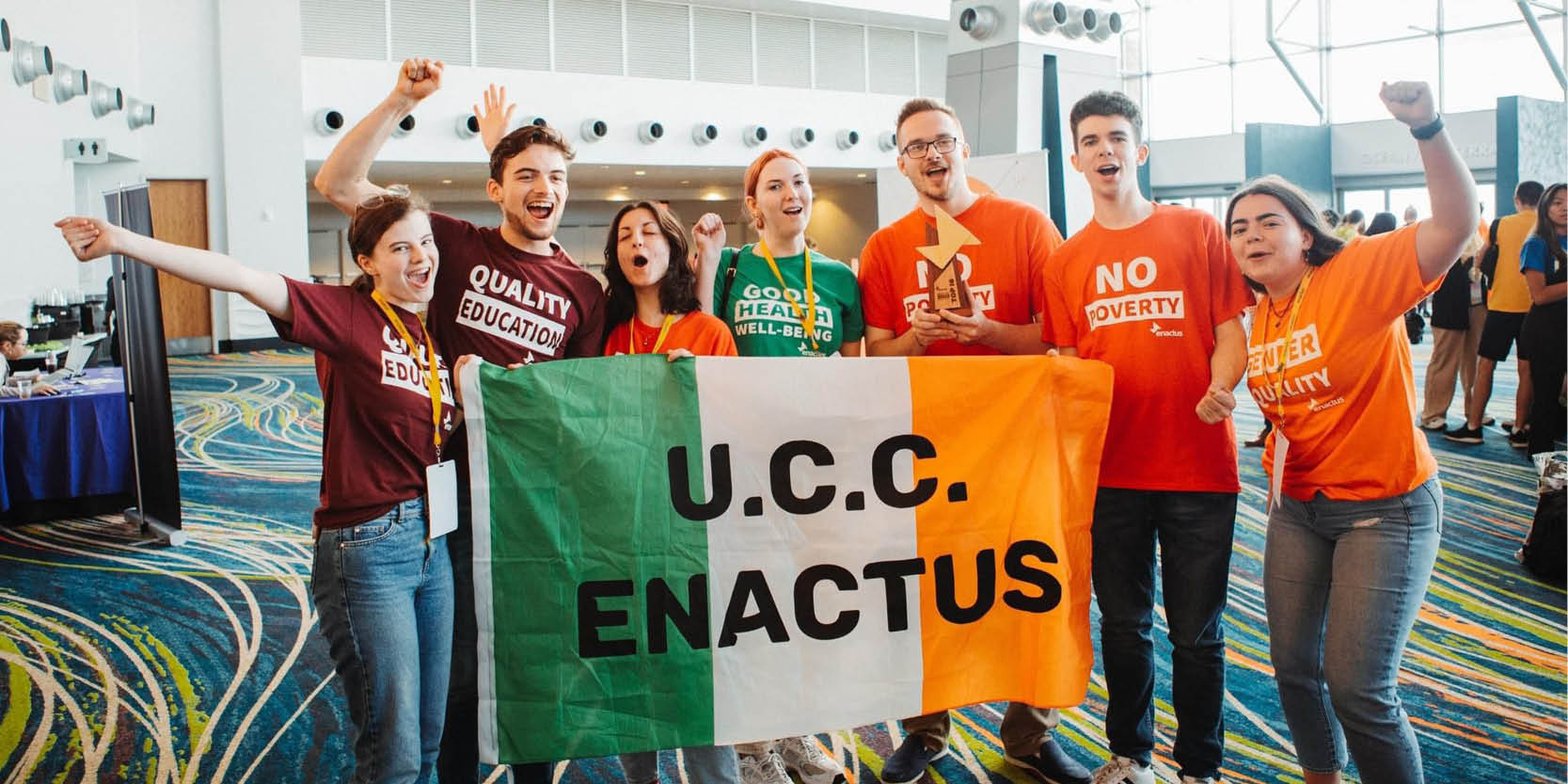 Congratulations to Timothy McGrath, 3rd Year Computer Science, Elvis Seporaitis, 5th Year Electrical & Electronic Engineering, and Sam Spillane, 2nd Year Civil & Environmental Engineering, who were part of the Enactus UCC team that represented Ireland at the Enactus World Cup 2022 in Puerto Rico.
Team Ireland was awarded as one of the Top 16 countries in the world, advancing further than countries including the USA, Australia and China putting Enactus UCC in the top 1% of Universities world wide. The competition welcomes business, philanthropic, student and education leaders from around the world who are committed to using entrepreneurship and innovation to solve the world's biggest challenges.
Enactus UCC were crowned winners of the Enactus Ireland National Competition in June, the highest recognised achievement in third level for social entrepreneurship in the country. It was the first time UCC won the award. The team presented two projects at the National Competition and World Cup – Ceangal and ReFrame. Ceangal is a candle and lip balm business with all products handmade by female asylum seekers living locally in direct provision centres. All profits generated support the women and local communities in direct provision. This initiative has evolved from an initial outreach educational project to an independent business now managed directly by members of the direct provision community.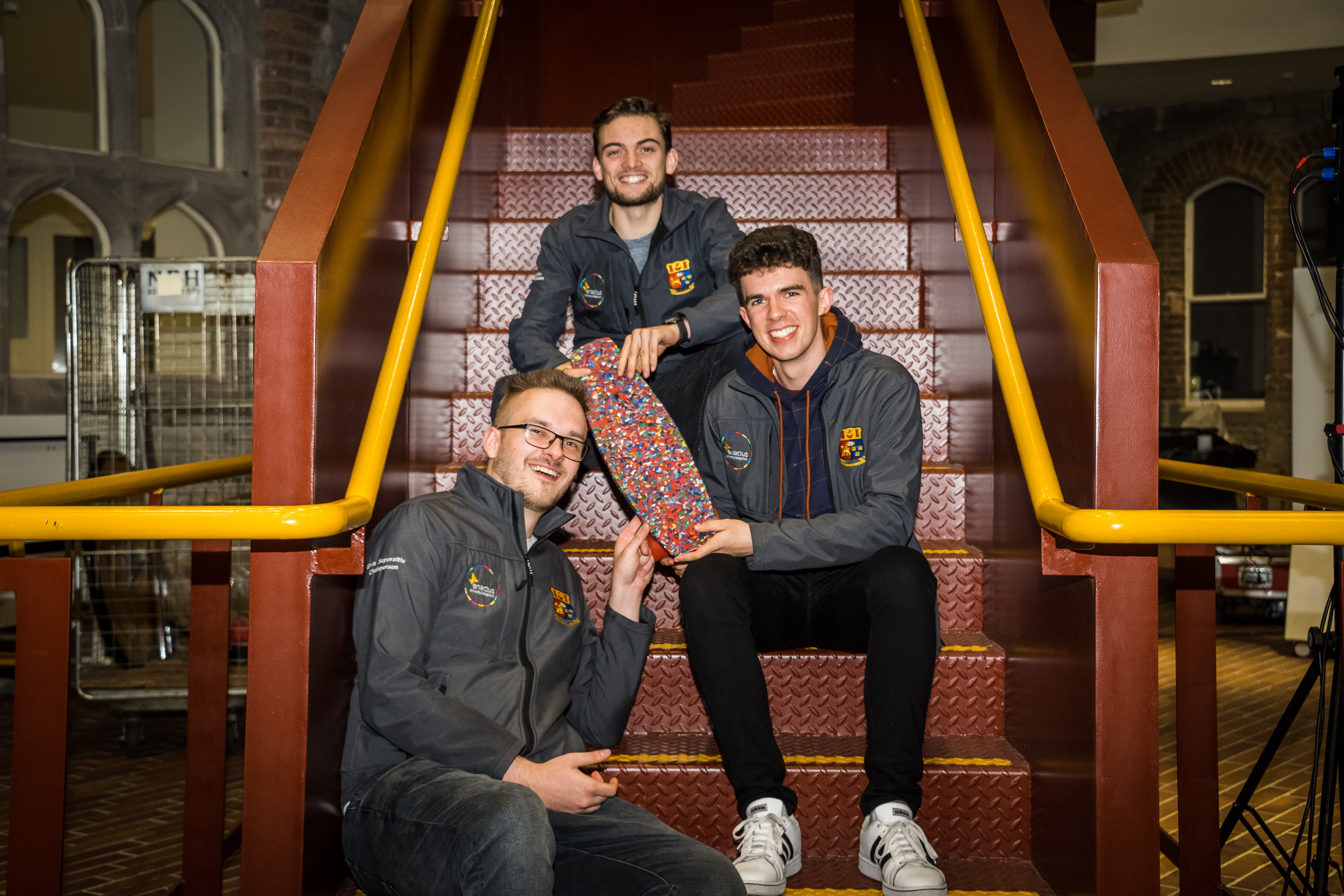 Photo: Elvis Seporaitis, Sam Spillane and Timothy McGrath
ReFRAME is re-innovating the meaning of sustainable transport means by making affordable micro-transport products (starting with cruiser skateboards) out of recycled plastic. This plastic is collected from students and staff on the UCC campus and recycled in the 'Precious Plastic' UCC workshop. The team have developed a prototype and look forward to bringing their first product to market whilst simultaneously raising awareness of the significant plastic waste issue in Ireland through community outreach projects on campus and in the wider community.
At the Enactus World Cup the team had the chance to meet truly amazing fellow students and learn about their life changing projects. The event drew approx. 3,000 participants from across the globe. The UCC delegation enjoyed networking events, sustainability forums, such as the Global Goals Forum, and thematic competitions, such as the Race to Feed the Planet. The competition had huge support from industry leaders such as AIG, Coca-Cola, Unilever and BIC.
The team were proud to represent UCC and Ireland on the International Stage. This year Enactus UCC achieved momentous goals and impacted hundreds of people while creating a better tomorrow for us all.