News 2022
News 2022
Investigating the impact of wildfires in Ireland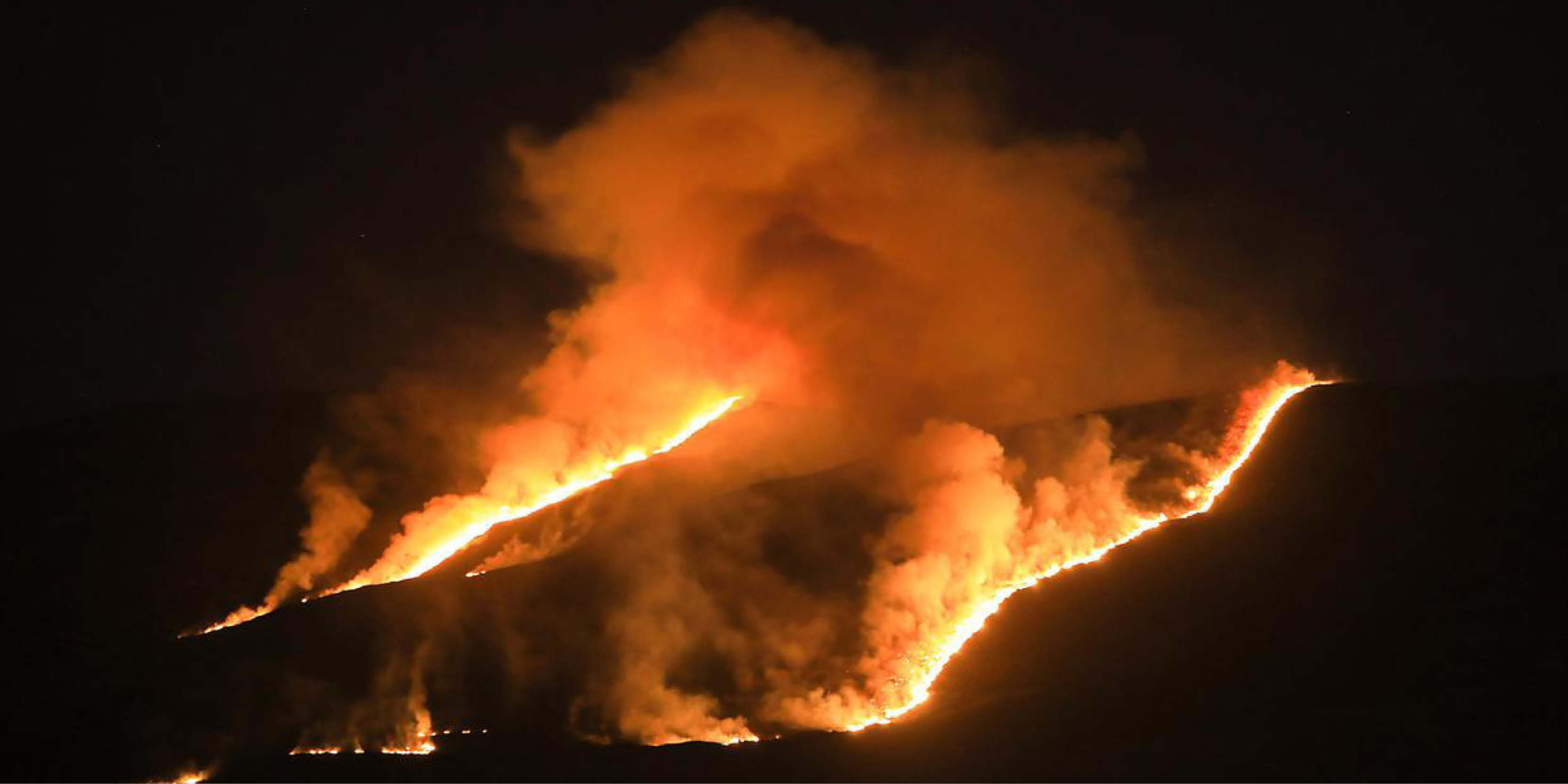 New research from UCC's Environmental Research Institute has found there are between 2,300-2,800 wildfires in Ireland each year, with the devastating fire at Killarney National Park last April producing greenhouse gas emissions equivalent to the annual mileage of 7,600 cars.
These findings come from an interdisciplinary team of researchers who are quantifiying the damage caused by wildfires to the landscape and climate in Ireland. This is the first time such an analysis has been undertaken. The project entitled FLARES (Fire, Land and Atmospheric Remote Sensing of Emissions), has drawn up new maps for Ireland that identify the exact kind of land cover affected, along with a specially-developed satellite observation system.
Researchers have found that fires have been under-reported and their greenhouse gas emissions likely under-counted. That is partly because the true number of incidents was not known but also because information on the type of vegetation burnt was vague.
Dr Fiona Cawkwell, Department of Geography, UCC said satellite data was being captured and used in the project with far more precision than the European system previously relied upon. "It's a system that works really well for example in the Mediterranean where you have large, intense fires and clear skies but a lot of the Irish fires are quite small and if they happen under thick cloud cover they are much harder to detect so a lot of the smaller fires are being missed," she said.
The Irish countryside also suffers smouldering fires beneath the visible vegetation which can continue for weeks virtually undetected from above.
Two of the case studies the FLARES team have completed to date cover seven years of fires in the Blackstairs Mountains in counties Wexford and Carlow, and the Wicklow Mountains. They found burn scars from 271 fires in the Blackstairs Mountains where just 195 fires were reported.
Dr Dean Venables, School of Chemistry, UCC arranged for laboratory burning experiments of particularly Irish vegetation such as gorse to establish more accurately how much GHG they produce.
"The methodology is now quite well established so this can be applied relatively quickly to the rest of the country," he said. "From that it will be possible to estimate total burn emissions for Ireland with a pretty good level of accuracy."
The project is also gathering data on particulate matter, the tiny particles of soot and burnt material that are emitted from fires and which can cause respiratory problems when breathed in."Emissions have both health impacts and climate impacts," said Dr Venables.
"We need to pay attention to all our emissions, not just those associated with direct human activities but also these types of activities such as fires which may be natural or partly or a little bit below the radar."
Source: Irish Independent. Read the full article at Independent.ie