News 2012
News 2012
International Recognition for Cell Imaging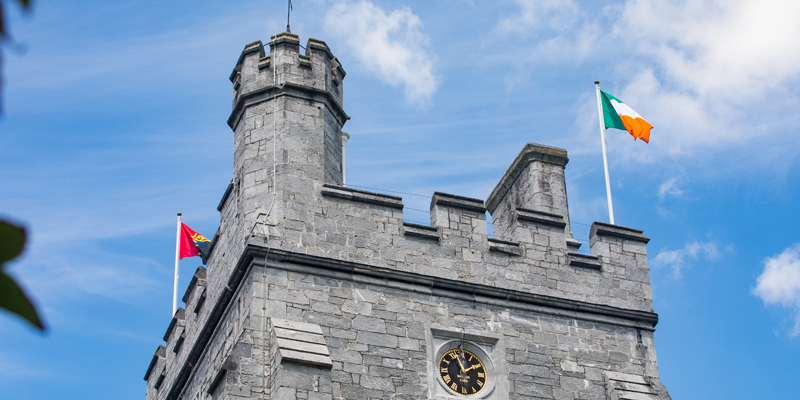 International Recognition for Cell Imaging
Professor Mary McCaffrey, Department of Biochemistry, UCC and her team of researchers have achieved international recognition for cell imaging. A recent article from the group (Kelly, E., et. al., 2012) characterising Rab30 localisation and function has been awarded the 'front cover' image of the February 1st issue of Biology of the Cell. The image is a Confocal micrograph of a cell expressing fluorescently labelled Rab30 and the Vesicular Stomatitis Virus G protein (a cargo protein).
Professor McCaffrey explains: "The mechanisms by which molecules are localised and transported in eukaryotic cells is rigorously controlled. Several protein families regulate this process, known as 'intracellular trafficking'. The RabGTPases comprise one such family and are known as the master regulators of membrane trafficking." The Molecular Cell Biology Laboratory, led by Professor Mary McCaffrey, in the Biosciences Institute, study the localisation and function of RabGTPases and their associated proteins."
For further details see http://bit.ly/A24HcT
An international Conference, sponsored by the Biochemical Society and Science Foundation Ireland and titled "RabGTPases and their Interacting Proteins in Health and Disease" will take place in UCC, June 11th-13th, 2012.
For further details see http://bit.ly/zj1gAj