News and Events
News and Events
A Year in Review 2020: Part One - Student Highlights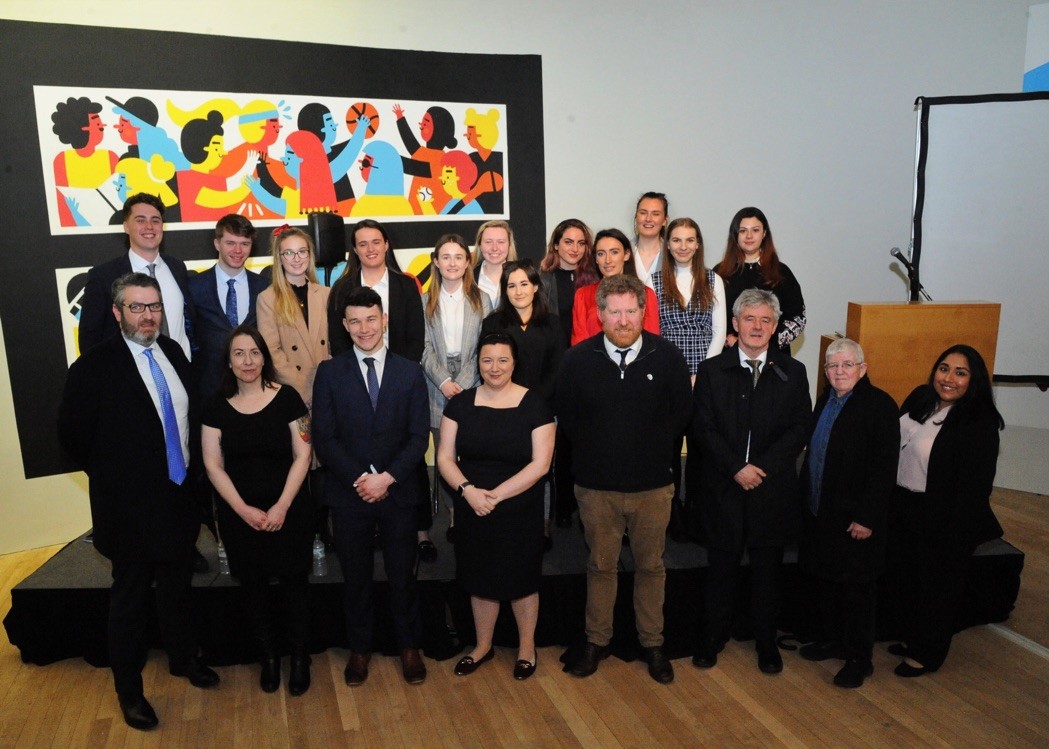 As a tumultous year draws to a close, we reflect on some of 2020's highlights at the School of Law as staff and students alike responded to the challenges of the Covid-19 pandemic. First up, we look at student highlights from this year.
Our students are the backbone of the School of Law, and this year perhaps above all others their resilience, commitment and resolve were evidenced as they rose to the challenges posed by the Covid-19 pandemic.
UCC Law Society
The UCC Law Society has continued to raise the bar for academic student societies at UCC. Undeterred by the pandemic, the Committee has hosted weekly virtual events on timely and engaging topics including LGBTQ+ rights and the law, relationship violence and the law, and the dangers of the online world. Students on the Law Society Committee have also been tireless in their efforts to organise online social events for students, helping them to stay engaged and foster connections during the public health restrictions.
Awards and Achievements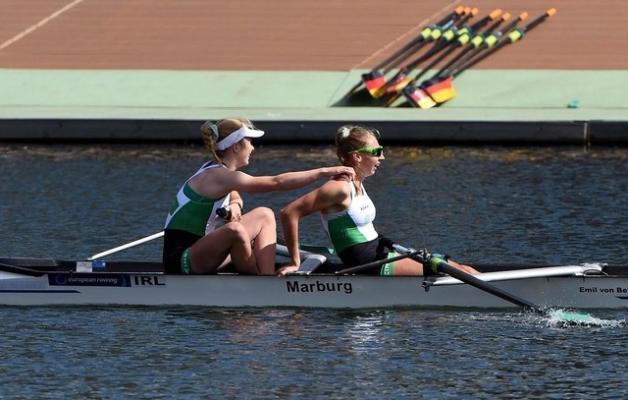 2020 has seen School of Law students recognised for a range of achievements, from sporting successes like Lydia Heaphy, who won gold at the U23 European Rowing Championships, to academic achievements like Eithne Kavanagh who was crowned USI Mature Student of the Year, and even business ventures like Nick Cotter Jr who won an Enterprise Ireland award with his brother for their innovative 'Cotter Crate' lamb handling system.
Our students also shone at Mooting and Debate Competitions this year, including at the Bar Council's Justice Week debate, our prestigious annual Donegan Moot and the Irish round of the Philip C. Jessup International Law Moot Court Competition. And before the pandemic halted international travel, students did us proud at our annual trip to the EU institutions.
Shaping a Just Society
Ahead of the general election at the beginning of this year, two School of Law students led a successful voter registration drive in Cork. In two hours Cork Votes - run by Pádraig Rice (founder and LLB student) and Aisling Ryan (co-organiser and PhD student) registered over 200 people to vote and provided forms and information to 100 more. Cork Votes was established with the aim of increasing voter turnout and participation.
Events
Covid-19 may have scuppered many activities in March, but the year did began as normal with fantastic events hosted by student societies, such as the Free Legal Advice Clinic Society 3rd Annual Conference, held at the Glucksman Gallery just two weeks before the university closed its doors. This successful conference was entirely student-led and focused on the theme "Advocacy and Advocating for Your Client", with a particular spotlight on those most vulnerable in our society and who are unable to advocate for themselves. Professor Mark Poustie, Dean of the School of Law, gave the opening address to the conference which was moderated by Professor Conor O'Mahony. A range of speakers shared their experiences and knowledge: Shane Kelly (Barrister), Michael Kingston (Solicitor), Frank Buttimer (Solicitor), Wendy Lyons (Solicitor) and Mary Crilly (Director of the Sexual Violence Centre Cork).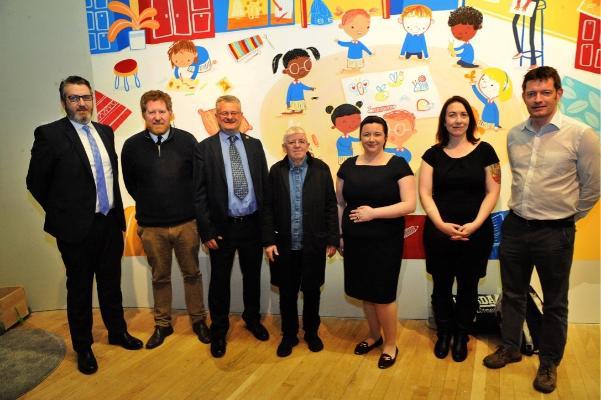 A unique and creative aspect of the conference was the 'Law in Art' exhibition, which was a collaboration between the UCC FLAC Society and the Educate Together National School, Carrigaline. The project involved sixth class children drawing what law means to them before and after Eithne Kavanagh, Chair of the UCC FLAC Society and the Conference Director, gave the class a talk on the legal system in Ireland. Their interpretations provided a fresh perspective into how children view the law.
An event on the topic of advocacy held at the start of 2020 seems all the more pertinent now as we reflect on a year that has been difficult for many. The students organising the FLAC Conference asked a range of invited guests who couldn't attend in person to provide their thoughts on what advocacy means to them. The words provided by Michael D Higgins, President of Ireland, truly resonate as 2020 draws to a close:
Advocacy is above all else the exercise of citizen participation. As President of Ireland may I express how deeply grateful I am for the generous and altruistic work of countless people and organisations who continue to work towards the creation of a fairer and more just society, an inclusive republic – and particularly when that advocacy in on behalf of those rendered voiceless by circumstances.

Through my work, and my meetings with civil society organisations throughout the country, I have been privileged to witness first-hand how many people in our country continue to work to put community and the common good forward as their version of an Irishness to be achieved.