News and Events
News and Events
Students compete for James D Donegan Memorial Prize at Annual Gala Moot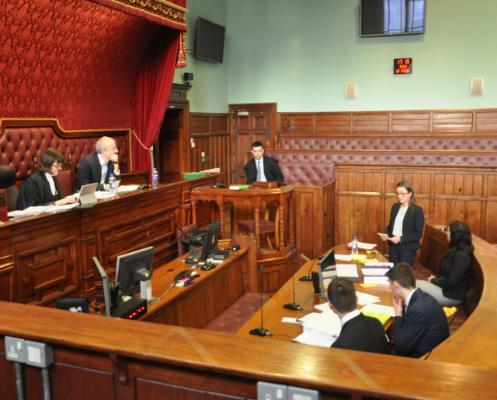 This year's moot was held on Thursday 13 February at the City Courthouse on Washington Street.
The Annual UCC School of Law Gala Moot incorporating the James D Donegan memorial prize saw third year law students present and defend legal submissions before Mr. Justice Twomey and Ms. Justice Gearty of the High Court.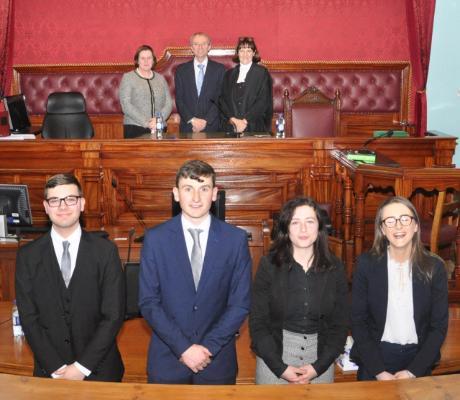 Ms. Sally Donegan, presented the award of "outstanding speaker" to Ms. Isobel Carruthers-Kenny, Ms. Kelly Coyle was acknowledged by the judges as the best speaker on the presentation of the case for the appellants, and Mr. Donal O'Sullivan together with Mr. Colm Bohane were successful in obtaining a judgment in favour of the respondents.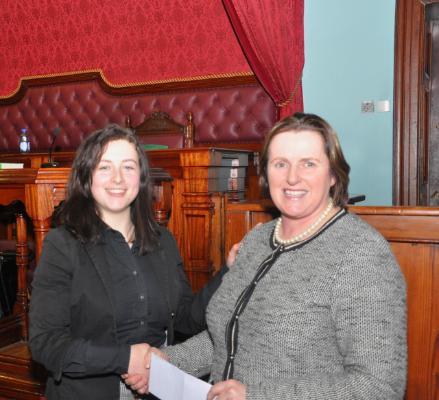 Our thanks to the Judges, Ms. Crowley and the staff at the courthouse, and Sally Donegan & Co. Solicitors who made this annual event a possibility for the students again this year.