Events
Events
Ó'Riada Memorial Lecture: 3rd March 1.10pm, Ó'Riada Hall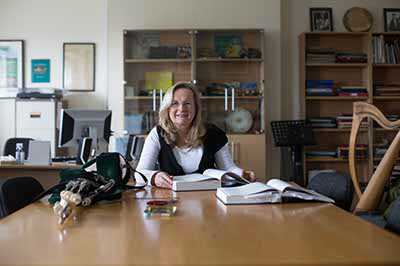 The Department of Music is pleased to announce this year's Ó Riada Memorial Lecture:
"Celebrating the Centenary; One hundred years of Irish Traditional Music Pedagogy at University College Cork"
The lecture will take place on Thursday 3rd of March at 5.15pm in the Ó Riada Hall, Music Building, University College Cork. It is also possible to join the lecture online. Please write to music@ucc.ie for a link to attend.
The Lecture will be delivered by Mary Mitchell-Ingoldsby, Lecturer in Irish Music, Music Department, UCC. In it she will document some of the most important pedagogical developments in the study of Irish traditional music at the Department of Music, UCC over the past 100 years. She will explore this very rich history and discuss the contributions made by many of the iconic figures involved in this story.
The Ó Riada Memorial Lecture Series was first established in 1985 by Mícheál Ó Súilleabháin and it has been delivered annually ever since.
It is one of the many events marking the centenary of Irish Traditional Music at UCC.