News
News
Cutting Edge: Computer Science and Information Technology (CSIT) at UCC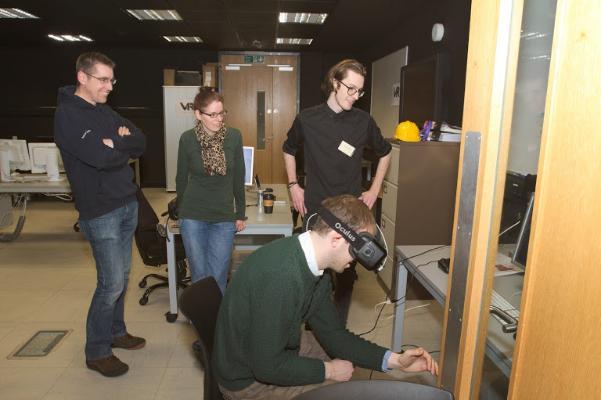 *From The Irish Examiner, 5 February 2020
It is no surprise that UCC computer science and information technology (CSIT) graduates are also in demand to fill the high-tech skills needs of regional, national and international markets.
And with recent professorial recruitment, including Profs Dirk Pesch and Utz Roedig, UCC is building its already significant profile around cyber security and human-computer interaction.
The aim of cyber security is to counteract those who would exploit computer systems, steal personal data or prevent systems from working reliably - and CSIT researchers are at the cutting edge of safeguarding our digital environment and data privacy.
Most computer systems surrounding us in our daily life are no longer traditional personal computers but instead are devices with an embedded internet connection – these form an interconnecting web known as the Internet of Things (IoT). IoT applications are familiar to us all – from home automation systems, automated factories, right up to smart cities. And that leaves us vulnerable.
The cyber security lab at UCC is investigating how to secure these interfaces, developing innovative security mechanisms to ensure secure and reliable operation of these critical infrastructures. For example, methods to authenticate IoT devices based on their RF signals, instead of using classical cryptography, thus making data and data transfer more secure.
Computer systems also generate enormous amounts of data, sometimes directly related to our health, our habits and preferences. Researchers are designing technologies to protect this information, including advanced encryption and methods for trustworthy computation.
Human Computer Interaction: no longer in realm of sci-fi
Another exciting area of research that is emerging as technology becomes more and more invasive, is the study of Human Computer Interaction (HCI). Our HCI team is working on projects to enhance our understanding of how technology impacts our lives and discovering new, intuitive and more accessible ways to interact with computers.
UCC is the first university in Ireland to bring the disciplines of psychology and computer science together, through a new undergraduate degree, BA Psychology and Computing, which serves the demand in industry for professionals with HCI expertise.
High-value pipeline
With two nationally-funded SFI doctoral training centres in Artificial Intelligence and Advanced Networks for Sustainable Societies - expected to graduate 60 doctoral-level students in these emerging skills areas over the next five years - the future is looking bright for computer science and information technology at UCC.
Read the full article here.