News, Views & Events
News, Views & Events
Athena SWAN success for Microbiology and Pharmacy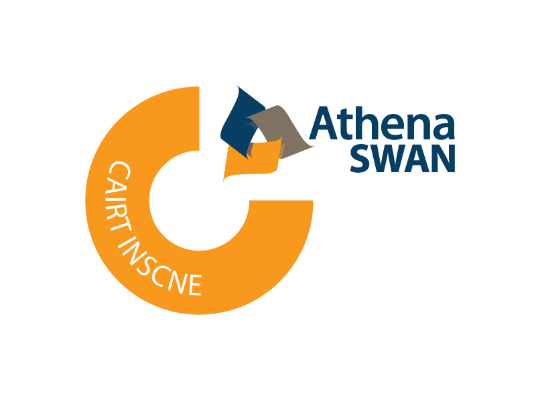 The School of Microbiology has earned its first Athena SWAN award and the School of Pharmacy at UCC has successfully renewed its Athena SWAN accreditation.
The Athena SWAN Charter framework supports work to transform gender equality in higher education (HE) and research. Introduced to Ireland in 2015 the Charter is now being used internationally as Charter members apply for institutional and departmental Athena Swan awards recognising their gender equality efforts.
Over the past 18 months, each School conducted self-assessment exercises and surveyed staff to identify gender equality challenges and opportunities, and committed to four-year equality action plans, which they will now implement.
Professor Jennifer Mahony, who led the School of Microbiology Athena SWAN team, said: "The School of Microbiology has a long history of supporting all its' staff and students to achieve their career goals. The Athena SWAN Bronze award attests this ethos and the School's commitment to gender equality and inclusivity. The commitment of the self-assessment team, the support of the School management and the active participation of the School community will ensure the ongoing success of this initiative."
Professor Sarah Culloty, Head, College of Science, Engineering and Food Science stated "I am delighted to welcome the first Athena Swan Award for the School of Microbiology. It marks a significant milestone in promoting equality in STEM and reinforces our commitment to the advancement of all our staff and students. I would like to congratulate everyone involved in attaining this important accreditation."
Dr Kevin Murphy, chair of the School of Pharmacy's Athena SWAN team thanked colleagues for their work: "The success of the application is due to the staff and students of the School. Their daily embodiment of the Athena SWAN principles is what drives improvement and delivers impact. Seeing this, I am confident that the best days are ahead of us."
Brendan Griffin, Head of the School of Pharmacy, said the award "will encourage us to seek further opportunities to achieve even more success and, in this sense, enable us to excel further as a place where staff and students can fulfill personal career goals."
The Registrar of UCC, Professor Stephen Byrne commended the schools for their work, "across UCC there has been significant work on impactful and sustainable gender equality work and today's news is further evidence of commitment to this important work"
The awards were formally announced by AdvanceHE on March 31st 2022. The awards will be presented to each School at a national award ceremony to be held in autumn 2022. The UCC Athena Swan Action Plan can be viewed here.
For more on this story contact:
For further information please contact the EDI Unit at ediunit@ucc.ie