News, Views & Events
News, Views & Events
UCC's commitment to gender equality recognised by Athena SWAN awards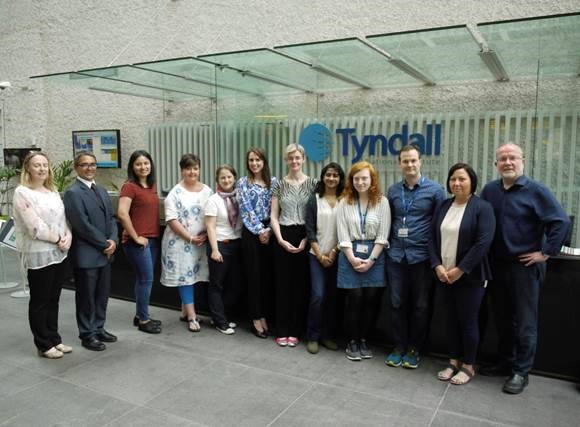 University College Cork has achieved two new Athena SWAN Bronze Awards for gender equality in higher education.
The awards celebrate good practice towards the advancement of gender equality and representation at the School of Applied Psychology and Tyndall National Institute.
The award to the School of Applied Psychology in the first awarded to UCC's College of Arts, Celtic Studies and Social Sciences. Tyndall National Institute is the first research institute in an Irish university to receive the award.
Dr Angela Veale and Dr Aidan Quinn led the Athena SWAN Self-Assessment Teams in the School of Applied Psychology and Tyndall National Institute respectively.
Professor Stephen Byrne, UCC Deputy President & Registrar and Chair of UCC's Athena SWAN Steering Group, said: "The awards recognise our commitment to delivering gender equality, making UCC a positive and inclusive working environment in which everyone can reach their full potential. Athena SWAN provides a framework for Schools to reflect on how local practices, systems and policies promote gender equality. The awards are a tribute to the work of Dr Veale, Dr Quinn and their colleagues, and to the commitment in the School of Applied Psychology and Tyndall National Institute to values of fairness, equality, inclusion and belonging."
Professor Carol Linehan, Head of the School of Applied Psychology, said: "This award reflects the sustained effort and commitment of a large team in the School of Applied Psychology, led by Dr Veale, who met monthly for the past 18 months, analysed extensive data and consulted widely with colleagues and students. We are delighted to see this work acknowledged and validated by this award."
Professor William Scanlon, CEO of Tyndall National Institute, said: "We are immensely pleased with this recognition of Tyndall's commitment to progressing gender equality within our research Institute. Throughout the process, our Athena SWAN team has engaged with our community of 600 staff and postgraduate students, and collecting, reviewing and analysing data to inform the next steps that we need to take to deliver an equal, diverse, and inclusive work environment for everyone at Tyndall. We now begin the implementation of Tyndall's four-year Gender Equality Action Plan, which I and my leadership team are fully committed to delivering."
The Athena SWAN Charter is an accreditation framework that is used across the globe to support and transform gender equality in higher education and research. Athena SWAN launched in Ireland in 2015 and versions of the charter are in place in the UK, Australia, the U.S.A., and Canada. UCC has held an institutional Athena SWAN award since 2016 (renewed in 2019) and now holds 13 School-level awards.