Virtual App DMIS Mark Entering/Import
Virtual App DMIS Mark Entering/Import
DMIS – Importing Marks
Users of DMIS on the UCC Virtual App (aka – Citrix) may experience an error when attempting to Import Mark Files:
Example: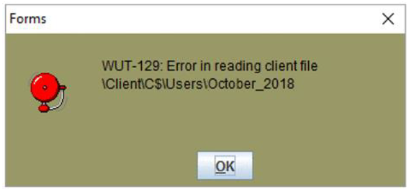 A user may have saved their Exam / Result File on their UCC Desktop PC. When the user logs into DMIS on the UCC Virtual App, and attempts to upload the file, a WUT-129 Error in reading client file is encountered.

OR – A user may not be able to navigate to the Mark File that they have saved on their PC.
Root Cause of Error:
The UCC Desktop PC and the UCC Virtual App have Separate File Locations. Despite being able to navigate and select the Exam / Result File in DMIS on the Virtual App, the File may not be read by the UCC Virtual App.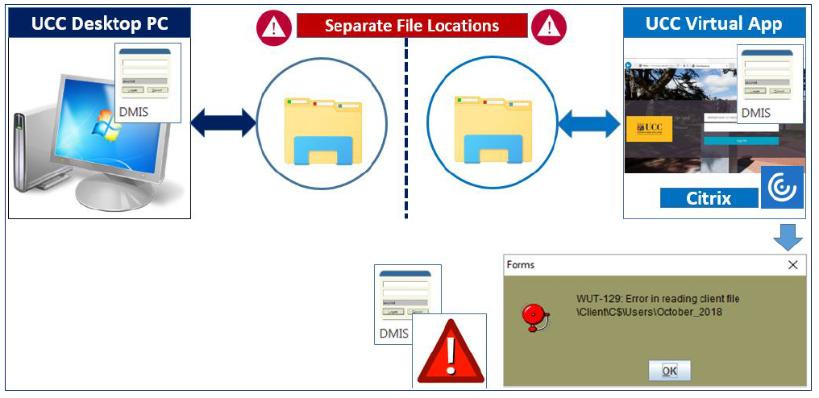 Microsoft Office 365 – OneDrive – Provides DMIS users on Virtual App with a Common Drive Location where files can be uploaded into DMIS.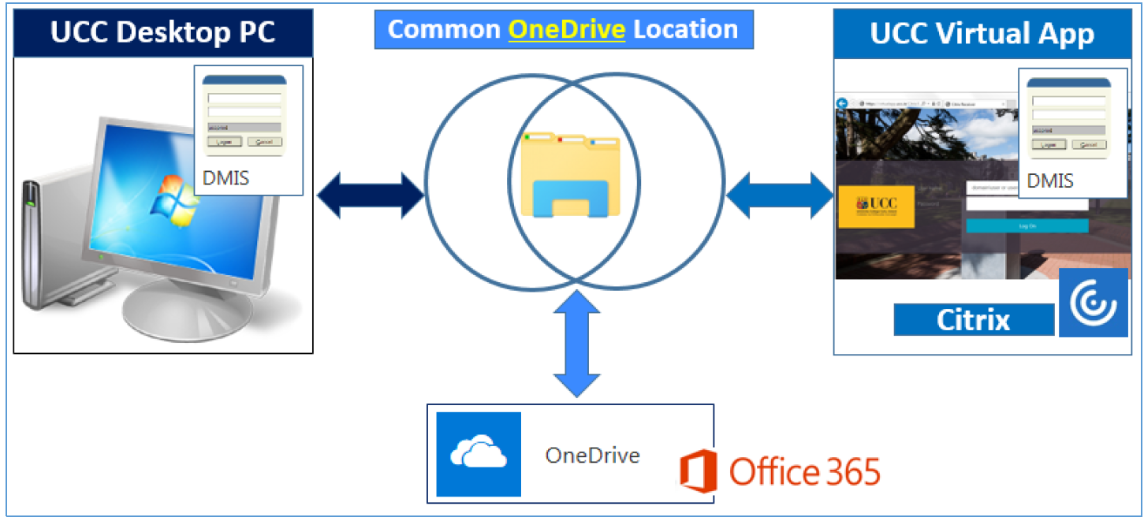 How to Access OneDrive on Office 365 & Select Files
Go to www.ucc.ie/o365
Select your UCC email account, and if requested, enter your UCC email password.
Once logged into Office 365, OneDrive will be presented to you in 'My apps' section. Select OneDrive.
The

Files

section should be automatically selected for you. If not, please select

Files

.
Select the Upload option.
Locate your DMIS Exam Mark File on your PC
Select the open button.
Observe the message stating – Uploaded 1 item to Files.
Observe that your DMIS Exam Mark file is now listed in OneDrive.
Navigating to OneDrive in DMIS on UCC Virtual App
When importing your DMIS Exam Mark File, click on the 'Look In' dropdown arrow.
Select 'Onedrive for Business'.
The DMIS Exam Mark File that you uploaded to OneDrive is now available for selection in DMIS.
Additional Information on Office 365 & OneDrive
For Additional Information on Office 365 & OneDrive, please visit the IT Services Office 365 Website.
https://www.ucc.ie/en/it/services/office365/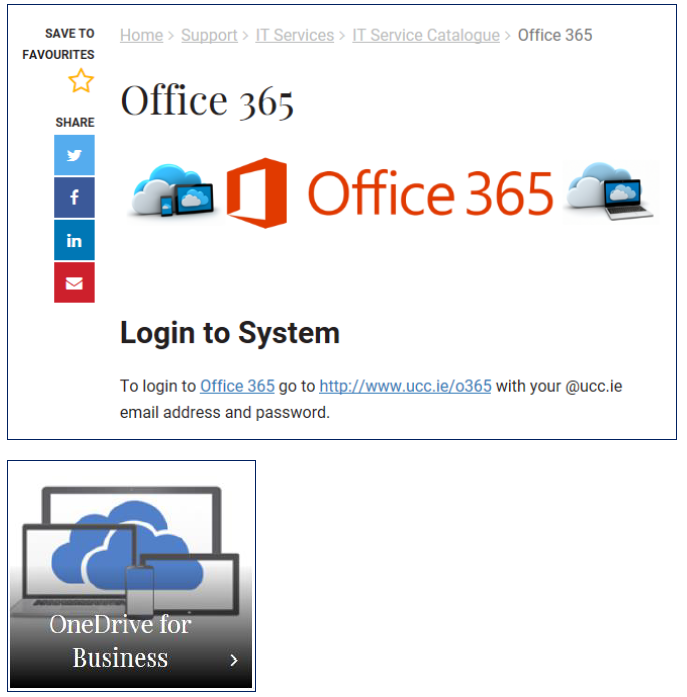 https://www.ucc.ie/en/it/services/office365/1d/