ITS Jaspersoft Reports
ITS Jaspersoft Reports
Welcome to ITS Jaspersoft Reports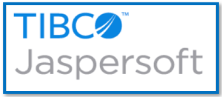 Description: Jaspersoft is a BI - Business Intelligence - Data Reporting Software System, which is connected to UCC's ITS Student Records System.
How does Jaspersoft work?

1: Jaspersoft is connected to the Oracle Database of UCC's ITS Student Records System.
2: Data Reports and Dashboards are constructed in Jaspersoft.
3: The Reports and Dashboards are published to the Jaspersoft User Interface for the UCC Offices.
Contact to discuss this service: jaspersoftsupport@ucc.ie
How to Access Jaspersoft Reports?
Step 1: Once your ITS Jaspersoft Account is setup, click on the Jaspersoft Login Link below:
Jaspersoft Login Page: https://jasperp1.ucc.ie/jasperserver-pro/login.html

Step 2: A successful login will present you with the Jaspersoft Welcome Page.
Click on the LIBRARY option.

Step 3: All the Reports that a User has access to will be listed in the Library.
Double click on the Report Name to launch the Report.